Remy Ma is a two-time Grammy-nominated rapper. She was awarded the feat for the song, All the Way Up in the Best Rap Performance and Best Rap Song categories. Before her solo success, she was part of a rap group called Terror Squad.
Besides her music stints, Remy also forayed in reality TV via season six of Love & Hip Hop: New York.
Husband & Children Details
Remy's husband is rapper Papoose. The pair kept their dating life low-key and only revealed about the romance after deciding to get married in 2008. However, things didn't go the way the rapper couple planned.
It so happened that Remy was ordered eight years jail time for shooting a member of her entourage and was put behind bars in 2008. Despite the situation, the Grammy nominee and her husband planned to get married in jail.
However, the wedding party got disrupted when Papoose brought a key in a desperate attempt to get Remy out of jail. As police discovered the key, Remy's husband was banned from prison for six months. However, they did manage to get married a day after the scheduled day in the courtroom.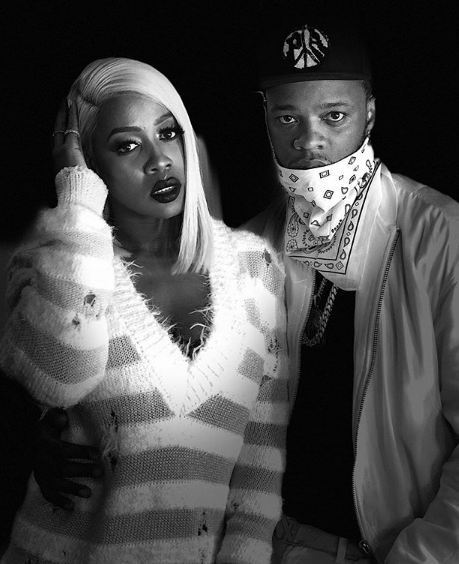 Remy Ma and husband Papoose in May 2019 (Photo: Remy Ma's Instagram)
After the reality star came out of the jail, Remy and her husband held an opulent winter themed wedding ceremony in December 2015. However, the couple faced another hardship when the All the Way Up rapper suffered a miscarriage in 2017.
Similar Hardship:- Vienna Girardi Reveals Miscarriage of Twins With Husband-To-Be!
Post the traumatic episode, the rapper-duo stayed strong as a couple and kept trying for a baby. In 2018, the rapper duo was blessed with a baby girl named Reminisce MacKenzie Mackie. The Shether songstress also has a son named Jayson Ma, with an unidentified partner.
Remy and her husband take care of the two children together and continue to remain couple and family goals.
In August 2019, the pair celebrated Remi going parole free with a lavish party.
Real Name & Net Worth
Remy Ma's real name is Reminisce Mackie. Born on 30 May 1980, she grew up in an unstable household. With an absent father and mother in and out of jail, the rapper became a mother-like figure for her younger siblings; sisters: Kristin Devereaux and Remeesha Blount.
While dealing with a tough situation at home, Remy of height 5 feet 10 inches (1.78 m) found a way out through rap. Soon her work got noticed by Big Pun and Fat Joe, and she got the chance in Terror Squad.
Explore Rapper:- Yella Beezy Age, Girlfriend, Net Worth, Height
Although her career got affected by her legal troubles in 2008, she bounced back from the hiatus. In 2017, she managed to win BET Award in Best Female Hip-Hop Artist category.
Today, she boasts a net worth of $4 million from her music, reality TV, and brand endorsements. She has worked for prominent brands, namely Fashion Nova, Gucci, I Wear Glam, Karen Sabag, and Moschino.