Yella Beezy girlfriend will surely have to take upon some maternal......streaming platform has certainly been an advantage to his net worth.......The inclusion of his new album in the streaming platform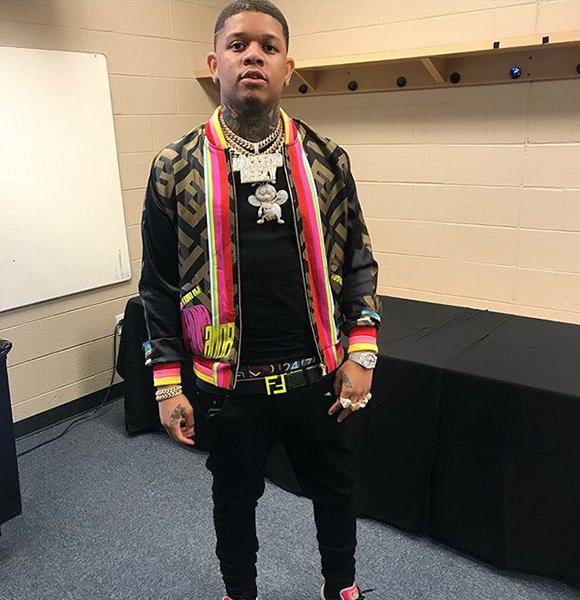 On 14 October 2018, fans of rapper Yella Beezy were disheartened by the news of his injury from a shootout that took place in the streets of Lewisville, Texas. With thousands of wellwishers praying for him, he was surprisingly able to dodge death even after being shot a dozen times. 
Thankfully, he left the hospital and recovered well with his faith in God even more intact than ever.
Yella Beezy, like many of his fellow rappers, is subject to safety threats due to his fame from tracks such as That's On Me and Goin Thru Some Thangs.
He has already amassed over more than 1.4 million followers on Instagram, and his music videos attract more than a million views upon their release. Aside from his music, the artist is well known for his Dallas Shag haircut and old fashioned neighborhood style.
Age, Birthday, Family
Born on 21st October 1991, Yella Beezy grew up in the hometown of Dallas, Texas. Although his stage name became a defining part of his music career his birth name, Deandre Conway, is rarely known among his fans.
Growing up, the singer was stripped away from paternal love. His dad Tony Conway lost his life when he was just 12 years of age. As a result, the responsibility of his upbringing fell single-handedly upon his mother.
Challenge to Raise Son as Single Parent:- Pasionaye Nguyen: Married, Husband or Boyfriend?
Unfortunately, his mother faced even greater struggles as she lost her job while Yella was 14 years old. However, his mother successfully went through extreme hardship to raise him properly.
Moreover, the 28-year-old rapper's mother was also very active in caring for him during his recovery period after the shooting incident.
Has A Girlfriend? Dating Status
As much as Yella is open about his past struggles, he has kept a low profile on his dating life. But still, his former relationship is evident from his two sons. He refers to his eldest son as Baby Yella and has even featured him on Instagram from time to time.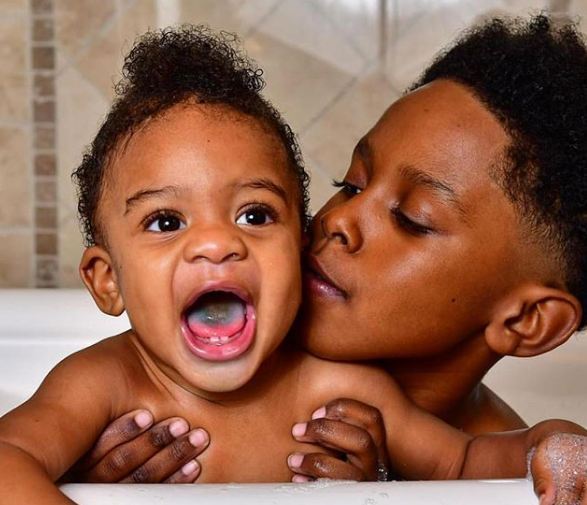 Yella Beezy's eldest son shares a bath with his youngest son Baby Yella on his first birthday on 20th January 2019 (Photo: Annie Devine's Instagram)
As he is a single dad to his two young sons, it must be quite hard to manage his family life, career, and time for dating.
But since Yella's mother is active in raising his kids, the support must surely help him a lot to take a break from his fatherly duties. Likewise, if he ever winds up in a serious relationship, then his girlfriend will surely have to decide upon some parental responsibilities in advance.
New Album & Net Worth
The hip-hop artist is at the height of his career and successfully released a new album on July 2019. The album titled Baccend Beezy features tracks that have been recorded in collaboration with prominent artists such as Chris Brown, Ty Dolla Sign, and Marlo.
More  on Rapper Ty Dolla Sign:- His Girlfriend, Daughter, Net Worth, Parents
The inclusion of his new album in the streaming platform has certainly been an advantage to his net worth as he already has more than 1 billion stream record. Furthermore, his monetized self-titled Youtube channel - with over 600 thousand subscribers - undoubtedly brings him an impressive paycheck.