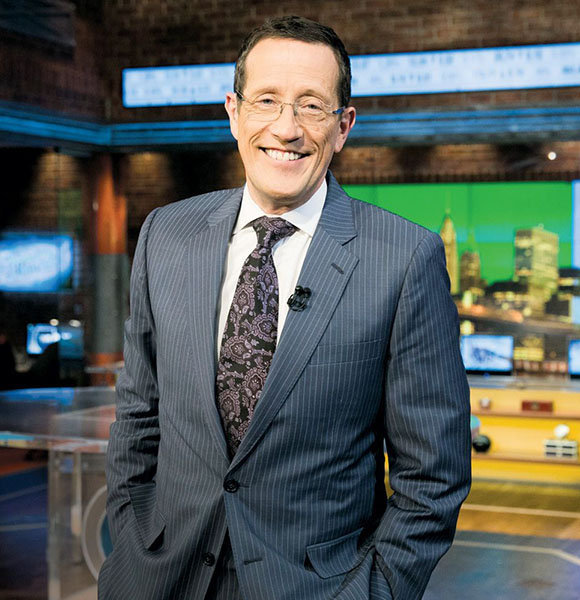 Although Richard Quest didn't achieve celebrity status while working on BBC, he became the center of attention once he left the network and joined CNN as a business news host and anchor.
The English journalist hosts a show on CNN titled Quest Means Business, where he provides business news and tips to uprising businesspeople and entrepreneurs.
Bio, Education,
A

nd Career

Born in Liverpool, England on 9 March 1962, Richard's age is 57 as of 2019. He is a British by nationality, while he proclaims Jewish ethnicity he derived from his family.

Richard received his education from Roundhay School in Leeds, England. He later studied at the Airedale and Wharfedale College. After his graduation from the college, he studied Law at the University of Leeds, acquiring his degree in 1983.

During his years in the university, Richard was able to gain experience in the field of broadcasting. So, he joined BBC as a trainee journalist in 1985. Then, he joined the channel's financial section in 1987 and became its North American business correspondent in 1989.

After working for almost eleven years, he left to join CNN during the launch of Business International in 2001. At his early time with the news channel, Richard extended his work on various topics. He performed an analysis of the U.S. elections and even analyzed banknotes and coins.
More from CNN :- Susan Hennessey Age, Husband, Family, Now
Among his different segments on CNN, he also presented programs such as CNN Marketplace European, American Quest, and CNN Business Traveler.
As of now, Richard handles various responsibilities, such as a newsman, writer, and journalist. About his measurements, Richard Quest stands at a height of 6 feet and 2 inches (1.88 m).
Is Quest Gay?
While fans would love to see Richard with a wife, it's not possible as the man is gay and unmarried.
Richard Quest came out of the closet in June 2014. He was very reluctant about revealing his sexuality at first as he believed that coming out would mean his career's downfall. But, after opening about his sexuality, Richard received support from his family and friends, which helped him overcome his fears. 
Richard is quite happy now and also feels that the working environment has gotten better for him ever since he came out.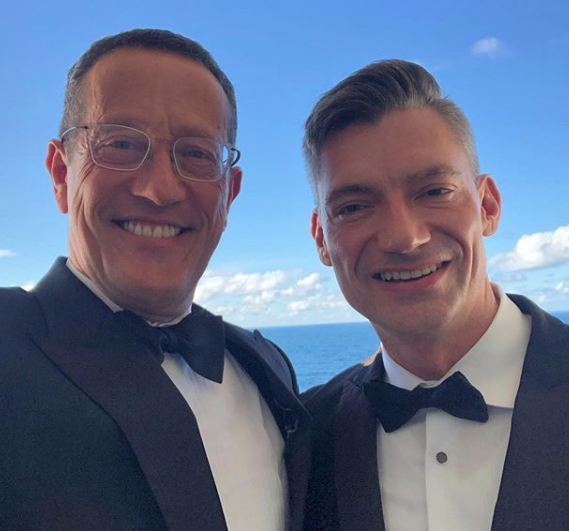 Richard Quest and Fiance Chris get engaged in May 2019  (Photo Richard Quest's Instagram)
There are no information regarding his previous relationships before he came forward to reveal his sexuality. 
However, he is in a relationship now, with a man named Chris. Although the couple has kept most of the intimate details of their affair a secret, they occasionally flaunt their romance in social media. 
Richard and his partner had first gone public with their relationship via Twitter in 2016. After three years, Richard proposed Chris and was met with an affirmative reply. Engaged now, the couple has not revealed any plans to get married, but fans hope a wedding is soon on the cards.
Richard Quest Salary 
Richard has been working with CNN for nearly eighteen years now. So, it can be safe to assume that his earnings are way more than the average salary of CNN's anchor/host, which is around $85,000 per year.
Also working for CNN :- Mike Bettes Wife, Age, Family, Net Worth
His net worth as of 2018 was $4 million, but with his increasing salary and income, it is probably on the rise.