Entertainment
Chef Rick Bayless Net Worth & List Of His Restaurants In 2020
As per the information provided by the site Celebrity Net Worth, Rick Bayless's...He is the owner of several other restaurants including...about his memories from the auspicious day along with an appreciation of his wife writing...Rick is married to director...As of today, the pair are already parents to their daughter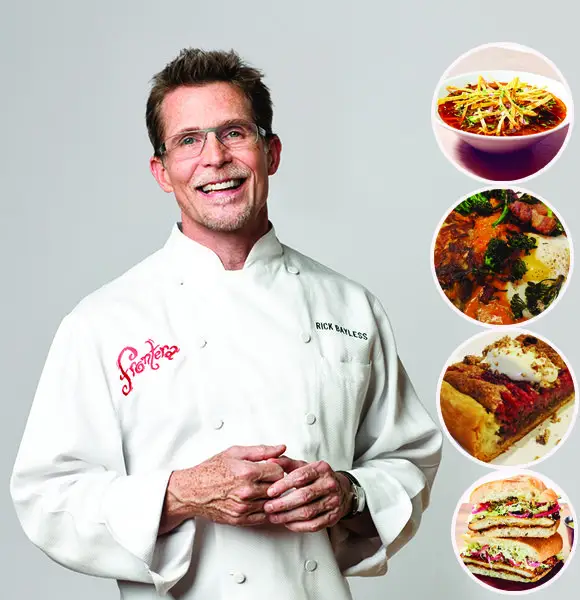 Celebrity chef Rick Bayless is best known as the host of the PBS's cooking show Mexico: One Plate at a Time (2003). He was a frequent cast member of TV Series documentaries, including Simply Ming (2016) and The Talk (2012).
Likewise, he is an author as well. His book titled Authentic Mexican: Regional Cooking From The Heart of Mexico was honored with the title of "Best Chef" by Food & Wine magazine.
Net Worth
Rick's net worth is $30 million as per the information provided by the site Celebrity Net Worth.
Rick Bayless's Married Life, Children
Rick is married to director Deann Groen Bayless. The two have been married since 29th July 1979. Their wedding was held in a private location among 80 guests who were served Mexican delicacy.
Celebrity Wife:- Beth Stern's Wedding To Relationship Details
On the occasion of his wedding anniversary in 2018, he even shared about his memories from the auspicious day along with an appreciation of his wife writing,
"Through life's bruises and blessings they--we--have been able to hold on to that special something we felt all those years ago. I speak for myself when I say this: I know without a doubt that my life would only have been a fraction of what it is had I not had the great fortune to meet and fall in love with my incredible wife. To say I love you, Deann, would be an understatement."
As of today, the pair are already parents to their daughter Lane Ann Groen Bayless.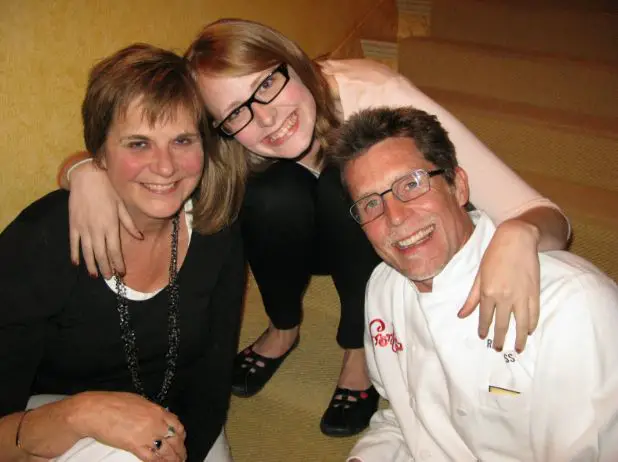 Rick Bayless with wife Deann Groen Bayless and daughter Lane Ann Groen Bayless (Photo: celebfamilia.com)
Rick's daughter also made recurring appearances in his show Mexico: One Plate At A Time (2005).
More On Rick's Wife
The celebrity chef's wife, Deann Groen Bayless, collaborated in his show Mexico: One Plate At A Time as a producer, director, and writer.
Likewise, in 2008, she made an appearance in the TV series documentary At The Table With (2007) alongside Rick.
Restaurant Chain
Rick founded was Frontera Grill in 1987. He is the owner of several other restaurants, including Topolobampo, Xoco, Bar Sótano, Leña Brava, and Tortas Frontera.
The latter one is the Mexican sandwich chain based in Chicago. Also, the chain operates four Tortas Frontera units, including three at O'Hare International Airport and one at the University of Pennsylvania. 
Who Is Yanet Garcia Boyfriend Now?:- Details On Dating & Net Worth
All the information on his running eateries and booking can be made through his website rickbayless.com/restaurants.