Entertainment
WWE Superstar Ricochet Bio, Relationship Status & Tattoo Details
Ricochet (real name is Trevor Mann) is a professional wrestler who has fought in wrestling companies and circuits all over the world. He has competed in New Japan Pro Wrestling, Dragon Gate, Chaos Pro Wrestling, and WWE.
Ricochet first tried his luck in the developmental division of WWE, NXT, in January of 2018. And, after successful performances, he was promoted to the first division, making his first roster debut in February.
Ricochet's Personal Life: Girlfriend
Ricochet is in a relationship with former WWE star Kacy Cantanzaro.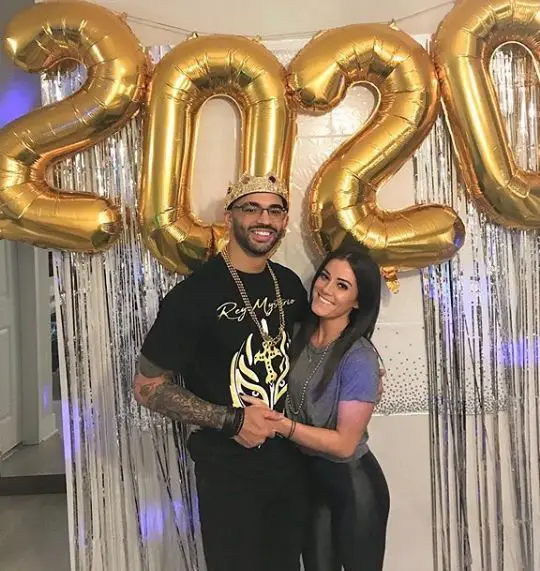 Ricochet with girlfriend Kacy Catanzaro on the 1st of January 2020 (Photo: Ricochet's Instagram)
Ricochet and Kacy started dating from sometime around November 2018.
Who Is Kacy?
Kacy was born on the 14th of January 1990, in New Jersey, the United States. Her full name is Kacy Esther Catanzaro, and her nickname is Mighty Kacy.
More On Kacy:- WWE Newbie Kacy Catanzaro Shows Off Boyfriend
The former WWE star stands at the height of 5 feet 9-and-a-quarter inches or 1.76 meters. Kacy quit WWE in around August or September of 2019 due to back injuries.
Besides pro wrestling, she has also competed in American Ninja Warrior from 2013 to 2018.
Kacy dated Brent Steffensen and David Reid in the past.
Past Relationship
Ricochet was involved with another wrestler before he started going out with Kacy. The RAW star was dating Tessa Blanchard.
They had been together for a long time and used to travel together for their job frequently. However, the duo's relationship came to an end in early to mid-2018.
The Host Of American Ninja Warrior:- Angela Sun, American Ninja Warrior Host Ethnicity | Boyfriend Revealed
The reason that led to their break up was an alleged fight that took place between them at a WWE Performance Center. However, Tessa later said that the rumors were false during the 2019 interview with Fightful, and clarified that she had no such fight with Ricochet.
After her relationship with Ricochet ended, Tessa got engaged to a Mexican wrestler named Daga.
Kid
Ricochet also has a son named Cameron Troy Mann, whose birthday falls on the 20th of February.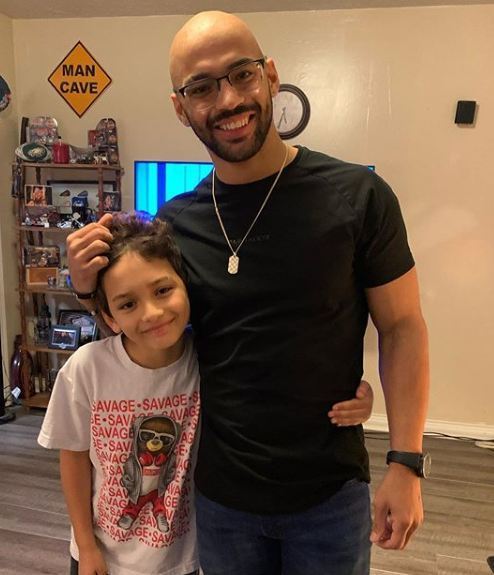 Ricochet with his son Cameron in 2020 (Photo: Ricochet's Instagram)
However, the pro wrestler has not revealed the name of Cameron's mother.
Facts About Ricochet
Ricochet was born on the 11th October 1988 in Reidland, Kentucky, the United States.
He stands at the height of 5 feet 10 inches or 1.78 meters and weighs around 163 lbs or 74 kg.
He is famous for his high-flying moves in the WWE universe.
Ricochet is his current ring name. His past ring names are Cameron Locke, Helios, and Prince Puma.
The pro wrestler has two noticeable tattoos on his body. One tattoo runs from his right arm to the right side of his chest and another tattoo, which spells "Be Fearless", is located on his left chest.