Entertainment
Riley Roberts Age, Net Worth- Life Of Alexandria Ocasio-Cortez Partner
Riley Roberts is an internet entrepreneur from Arizona...his job is to help small businesses make progress through various means...his net worth is not disclosed, however...is dating Alexandria Ocasio-Cortez from his college days...Riley's date of birth is...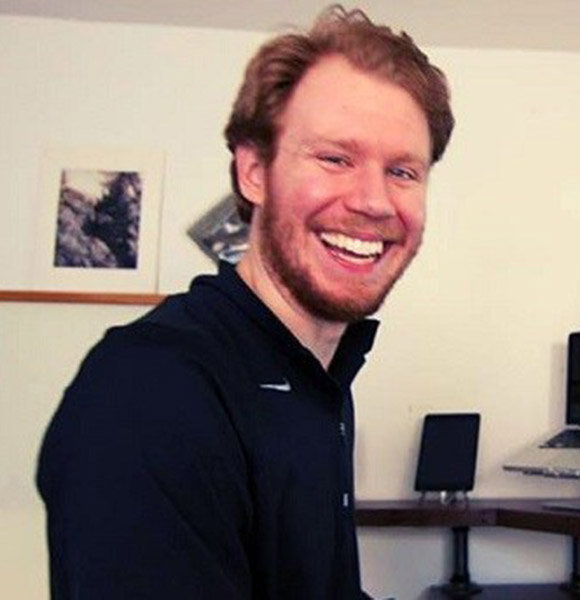 Riley Roberts is an internet entrepreneur from the state of Arizona. The Boston University graduate has worked with many start-up businesses and helped them grow into a good company.
A year after starting his career with Riley UX as a growth consultant, he decided to work independently for small, budding businesses. He chose an independent career to best showcase his potential in the field.
Along with his career in business, Riley is also active in the political sector. He is occasionally spotted alongside Alexandria Ocasio-Cortez during her campaigns.
Relationship With Alexandria: Is He Dating?
Not only is Riley Alexandria's campaign partner, but he is also her boyfriend. Riley has been dating Alexandria since their college days at Boston University.
While Riley got his degree in Sociology and Finance, Alexandria graduated in Economics and International Relations. The couple started dating after having met each other at a chat session hosted by the college dean.
Another Political Figure:- Alexandra Pelosi, Unlikely To Get Divorce With Husband, Examining Strength of Mega Donors in Politics
The pair took a break for a while after college graduation but got back together around 2015. And they are together to this date.
Riley and Alexandria initially lived in Bronx, New York, in a one-bedroom apartment. They started a live-in relationship after Riley was able to move his work from Arizona to New York. But, post Alexandria's election in Congress, the couple has relocated to Washington, D.C.
Despite having a stable and loving affair, Riley and Alexandria are protective of their privacy, especially about their relationship details. The privacy concern only got severe when a reporter contacted Riley's family to inquire about his romances.
Riley is usually alongside his Congresswoman girlfriend and even helps Alexandria manage her campaigns. 
Initially, he was thought up as nothing more than Alexandria's campaigner. But, once the politician confirmed her relationship with Riley during a profile piece with Vogue, the assumptions died down.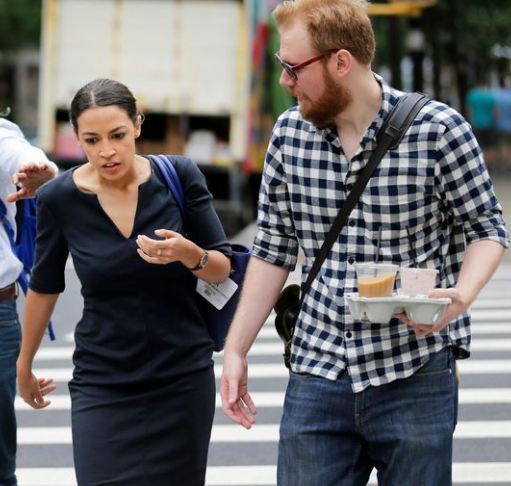 Riley Roberts and girlfriend Alexandria Ocasio-Cortez at her political campaign in New York in June 2018 (Photo: Marie Claire)
In addition to their smooth relationship, the couple's parents are happy with Riley and Alexandria's romance. Alexandria's mom, Blanca Ocasio-Cortez, even wants her daughter to get married to Riley.
Riley's Job And Net Worth
Riley works for and with small companies to help them grow from a modest initiative to big business. And, he does his job through web developing and marketing.
Riley, according to his LinkedIn bio, has worked with over 60 start-up businesses and helped them grow through improvement in their landing pages, digital marketing, and user experience design.
You Might Also Like:- Harry Enten Age 30 Wiki: CNN Journalist Personal Life That's On Twitter
Before starting his solo consultancy work, he worked for HomeBinder as the Head of Marketing.
Despite his job and experience being out there for everyone to see, his actual net worth is not known. However, his girlfriend Alexandria has a net worth of around $100 thousand.
Interesting Facts: Age And More
Riley was born in Arizona, U.S. However, his date of birth is not known.
Alexandria Ocasio-Cortez's boyfriend is often confused with another person named Riley Roberts, a well-known speechwriter in Washington, D.C.
According to TEXxBU, Riley gave a TED Talk on 24th April 2010.