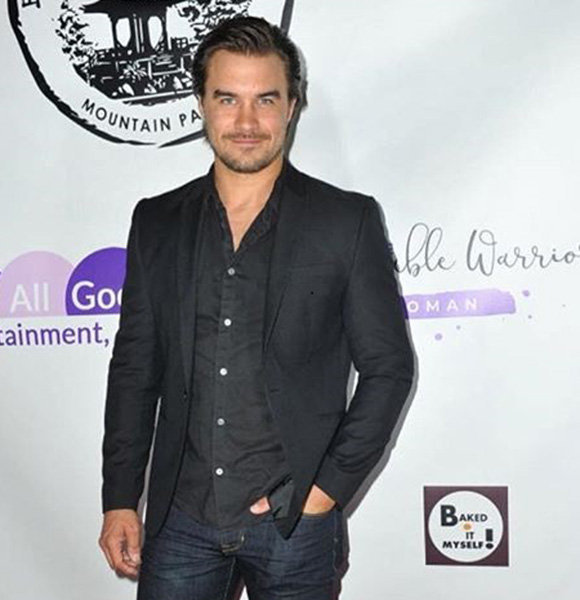 Rob Mayes is a versatile and multi-talented actor. He gained fame from portraying the title character in John Dies At The End. However, his talent is not limited to acting; he has also released different songs and albums.
Interestingly, Rob's also worked as a model at a very young age. Apart from all the creative work, he served in the military and is a certified personal trainer.
Family Life & Education
Rob Mayes, who stands at the height of six feet (1.83 m), was born on 17 November 1984. Ohio's native Rob grew up in his family consisting of brother Alex Mayes - ten years younger than him - and mother, Diana Mayes. 
Being a talented kid, he started modeling when he was age five and also developed an interest in music while performing with his mother. 
After graduating from high school in 2003, he joined an international singing group and toured Europe with an opportunity to study at London's Dulwich College. However, after a year in London, Rob wanted to serve in the military keeping the 9/11 attacks in his mind.
Another Ex-Navy Celeb:- Contessa Metcalfe Bio, Net Worth, Husband, Children
He was accepted into West Point but decided to attend the U.S. Naval Academy in Annapolis, Maryland with the dream to become a navy seal.
Career: Military To Acting
After serving for a year and a half, Rob quit the military. Although he remained there for a short time, the actor developed a knack for songwriting. He published his first album of seven pop songs after leaving Maryland and named it Glimpses of Truth. 
Rob moved to New York a few years later and was seen in an episode of Law & Order: Special Victims Unit. And in 2008, he portrayed the character of Joey in the musical, The American Mall. 
Settling down in Santa Monica, California after wrapping up the musical, Rob acted in different movies and TV shows. However, he only gained a lot of attention when he got his role in John Dies at the End in 2012. 
Some of his famous movies include Burning Blue, Enough, and TV shows include 90210, Mistresses, and S.W.A.T. 
Rob is one of the actors who is shooting towards stardom at a supersonic speed. Even so, he has opted not to disclose his total net worth.
Girlfriend or Gay?
The dating life of Rob Mayes is very esoteric, which makes it harder to speculate his sexuality. So, the fans have no option than to turn towards Rob's on-screen life.
In the movie Burning Blue, he played a character who happened to fall in love with a guy. Since both of them are in the military, they try to keep it a secret. The movie raised the question of Rob being gay in real life out in the open.
In another viewpoint, in the TV show Mistresses, Rob portrayed a character with a girlfriend, who struggled in daily life due to lack of job. The partners moved in together to sort out their problems. Through this scenario, the fans started thinking that Rob might not be gay at all.
You Might Like:- Camila Banus Juggling Dating Affair with Boyfriend And Career Like a Pro!
Again in 2019, Rob posted a picture on Instagram with a mystery girl, which gave fans another reason to suspect if Rob was dating. That was probably the only time fans witnessed the mystery girl as no other signs have come out leading to the proof of the speculations.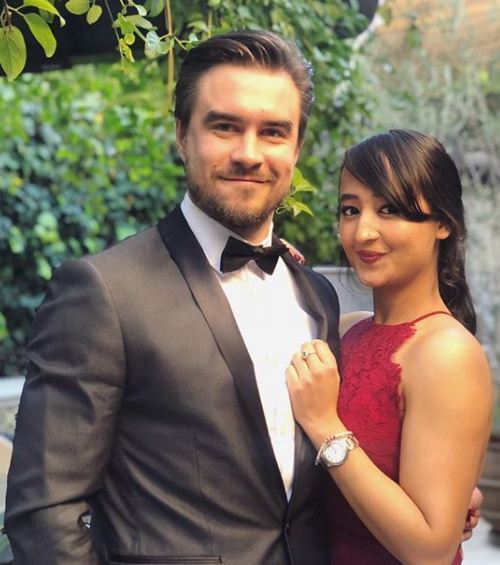 Rob Mayes with the mystery girl during the Oscars on 25 February 2019 (Photo: Rob Mayes' Instagram)
Whatever the postulations are, everyone is waiting for Rob to clear the air about his dating life.