Entertainment
Camila Banus Juggling Dating Affair with Boyfriend And Career Like a Pro!
A busy career usually compels a person to compromise their time and attention away from the personal aspect of life. But, despite the hectic schedule, being able to nourish all aspects of living with equal care and patience is undoubtedly a talent that only a few people possess.
And the 'Day of Our Lives' actress Camila Banus is one of those celebrities who is blessed with the same gift as she has been juggling with her career and dating life like a pro. It seems that managing the professional career as well as the love life with her boyfriend is just a piece of cake to Camila.
Well, without further ado, let's take a closer look at how the American beauty does it!
Camila Banus's Delightful Dating Affair
It's a no-brainer that Camila Banus lands on the list of the stunning actresses in Hollywood. As a beauty queen with a million-dollar smile, Camila has a huge fan following where most of her male followers wish to have a romantic union with her. But, in this context, many of them might be disheartened as Camila is already taken.
The twenty-eight-year-old Camila enjoys a romantic relationship with her actor boyfriend, Marlon Aquino, whom she has been dating since September of 2012. Since then, the pair has not just been enjoying romance but is also supporting each other in their professional career. And unlike most celebrity couples in Hollywood, Camila and her boyfriend aren't hesitant to show off their beautiful bond through their social media.
YouTube Star Dating:- Juanpa Zurita Girlfriend, Relationship, Dating
On the romantic occasion of Valentine's day of 2017, Camila made sure to wish her boyfriend, Marlon, a 'Happy Valentine's Day' through Twitter. She even wished her followers by sharing a beautiful picture of the duo.
Happy Valentine's Day from my Valentine and I !! #amor #vday #ValentinesDay @AquinoMarlon pic.twitter.com/cTzrBem4vE
As the pair is also focusing on uplifting their career, it gets difficult sometimes for them to spend time together. Many of Camila's Instagram pictures show her struggles.
However, less conversation and meeting doesn't affect the relationship between this couple as they cherish every moment that they get to celebrate together.
Similarly, the pair celebrated Marlon's birthday on 4 October 2017. The birthday boy then shared a picture with his lady love on Instagram where he thanked all those people who showed up and celebrated his birthday.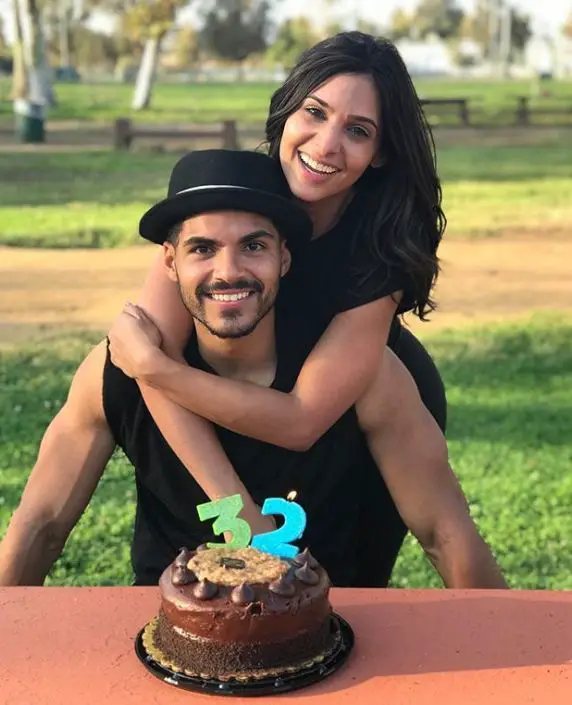 Camila Banus and boyfriend Marlon Aquino celebrate his 32nd birthday in October 2017 (Photo: Marlon Aquino's Instagram)
Best Wishes For Birthday:- Best Happy Birthday Wishes That Works On Anyone; Guarantee Heart melts
No wonder the joyous duo is a perfect match for each other, and many fans and followers love them. Apart from being a lovely couple, Camila and her boyfriend are also inseparable. The partners love spending time together and are known to celebrate various occasions like Christmas and Halloween together.
The couple also enjoyed a romantic date in Valentine's Day 2019 where Camila was seen flaunting a red gown, while Marlon was dressed in a black tuxedo.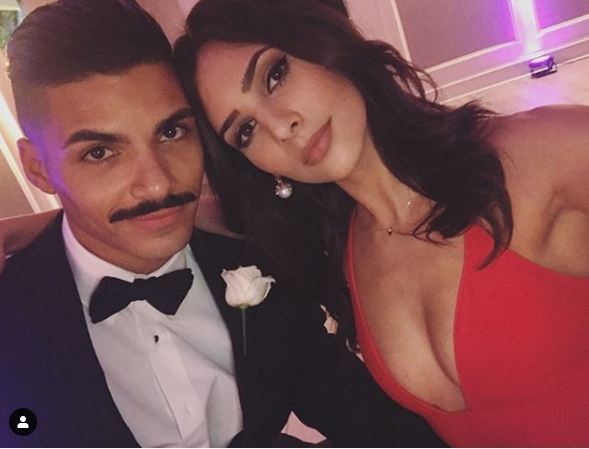 Camila Banus and boyfriend Marlon Aquino celebrate Valentine's Day together on 14 February 2019 (Photo: Camila Banus' Instagram)
Further, Marlon also always has words of appreciation towards his girlfriend. He often thanks Camila for being his girlfriend and wants her to know that she is the most valuable girlfriend in the world.
Camila Banus's Short Bio
The gorgeous actress, Camila Banus was born on 22 July 1990, in Miami, Florida to parents: Carmen and Jaime Banus. She was raised alongside her sister, Gabriela Banus, who is also an actress. Born with American nationality, Camila is Cuban by ethnicity.
Talking about Camila's career, she debuted as an actor by appearing as Lola Montez in the TV soap opera 'One Life to Live' in 2008.
Since then, she has worked on many filmographies such as Summer Camp (2009), Counterpunch (2013) and Mistresses (2016). Predominantly, Camila is widely-recognized for her appearance in the soap opera, 'Days Of Our Lives' where she played the role of Gabi Hernandez, who becomes pregnant from her gay ex-boyfriend.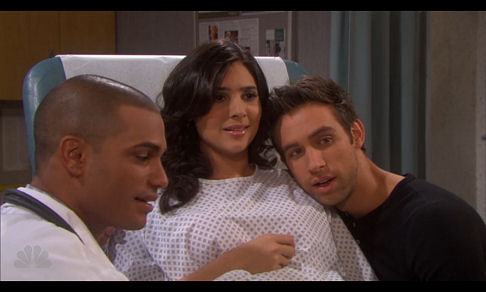 Camila Banus as Gabi Hernandez on 'Days of our Lives' (Photo Credit: TheTVMegasite)
However, Camila left the Days of our Lives in 2014 to pursue other acting jobs and she wasn't disappointed. In 2018, she got the part in the Fox Musical show, Star. She appeared in the role of Nina Ferrera, the wife of Mateo Ferrera (William Levy).
Engaged At Awards Ceremony:- Glenn Weiss & Jan Svendsen Engaged At Event, Emmy Awards Highlight
In a concise time, Camila has already managed to mark her place in the film industry by being nominated for Outstanding Young Ensemble at the Young Artist Awards in 2009 and Outstanding Younger Actress at Daytime Emmy Awards in 2015.
Well, one can definitely gain some tips from Camila on how to maintain one's career and personal life as smooth as butter!