Rob Pelinka is a former basketball player... now the general manager of... married to pediatrician wife... has represented big names of the NBA... talented man with exceptional academics...CEO of own agency...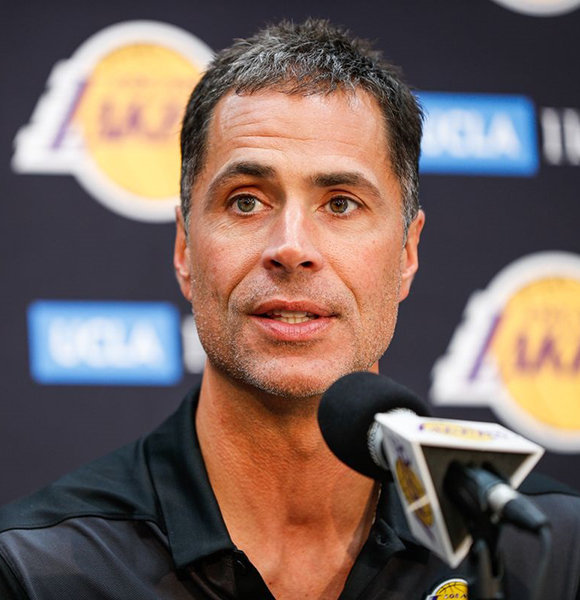 With the basketball industry continuously bringing in billions in money, agents are an integral part in dealing with the cash.
Rob Pelinka has served as an agent for some of the biggest names in basketball, representing the likes of Kobe Bryant, James Harden, and Eric Gordon among others. 
A former player himself, Rob later started his agency with seven agents and is now the general manager of the LA Lakers. 
Bio - Age, Height, Family
Rob Pelinka was born on the 23rd day of December 1969 as the son of Robert Todd Pelinka Sr.
His father was a basketball coach and has had a massive influence on him joining the sport.  Being a basketball coach, Rob's dad wanted him to get into basketball too.
Rob Pelinka's Client: Meet James Harden New Girlfriend; Dating At Age 29 Or Just A Rumor?
His father was also an auto shop teacher. He made Rob a little hoop and handed him a basketball to play when he was two years old. Rob's passion for the sport probably sparked from that moment.
Rob's mother, however, is unknown. 
As most basketball players, he has a physique to boast about. The LA Lakers' GM stands at the height of 6 feet 6 inches (1.98m). 
Married To Wife? Gay?
Rob is a man with exceptional talents. Apart from his prowess in the sport, he is also a well-educated man with a degree in business administration. He has always been known for his brains and had a GPA of 3.9 at Michigan's School of Business Administration. 
A talented man, he was often subjected to gay rumors. However, the claims came out as false after his marital status was revealed.
The sports GM is married to an accomplished woman. His wife Kristin Pelinka is a certified pediatrician.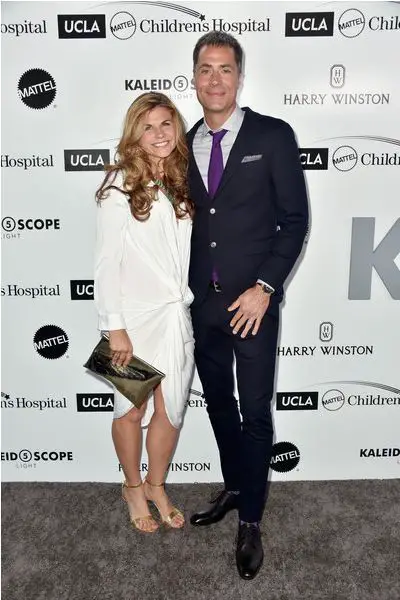 Rob Pelinka poses with wife Kristin Pelinka in 2017 (Photo: zimbio.com)
The couple announced their engagement on 25th July 2005 and got married in August, the same year. The husband-wife duo are blessed with two beautiful children, son Durham Pelinka and daughter Emery Pelinka.
Rob Pelinka Net Worth
Rob Pelinka is a household name in the NBA. Before becoming an agent and representing other athletes, he was one himself. 
He was the 1993 NCAA Walter Byers Postgraduate Scholarship-holder, the most prestigious academic award of NCAA. He was also part of the "Fab Five" team at the University of Michigan.
Another Sports Agent: Scott Boras Net Worth, Clients, Wife, Children
He served some big names in the NBA as an agent. Giving more value to quality than quantity, he represented less than 20 players.
He has been the general manager of LA Lakers since 2017. He also owns an agency, Landmark Sports Agency, LLC, which is a significant source of his income.
Dedicating his whole life to basketball, he has a net worth of above $13.5 million. Though his salary at the LA Lakers is not yet disclosed, it can be estimated to be a considerable sum.