Robert Shafran and his biological siblings...adoptive parents were...holds the job of an a...had short-lived career as a...finished his high school education in...facts unveil...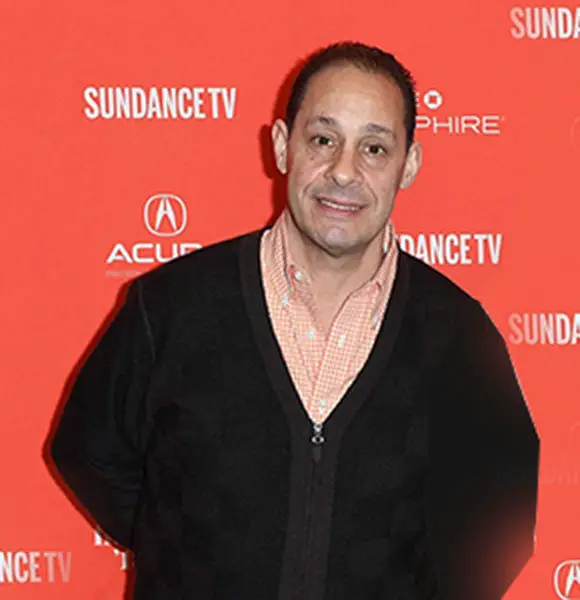 2018 award-winning documentary film Three Identical Strangers chronicled the tale of triplets, who got separated at the age of six months but, later discovered each other.
With the discovery, Robert Shafran and his siblings, whose real-life story was behind the movie, found unprecedented fame.
Robert and his brothers, however, couldn't sustain their stardom for much longer. Following a family tragedy, he and his alive sibling fell out of each other's grace.
Robert Shafran's Bio - Who Is He?
Robert and his biological siblings Eddy Galland and David Kellman were born on 12th July 1961 in Long Island, New York. When the trio turned six months of age, adoption agency Louise Wise Services placed them into three separate foster homes as a part of a behavioral study.
Of the triplets, Robert led the most comfortable life growing up. His adoptive parents - doctor father and homemaker mother - belonged to the upper-middle class. Meanwhile, David and Eddy grew up lower and middle class, respectively.
Despite living within a hundred miles from each other, Robert never ran into his brothers for 18 years of his life.
Discover Similar Bio:- Kross Asghedom Bio, Education, Age, Today, Height, Net Worth, Parents
Fresh off the high school, 18 years old Robert joined a community college in 1980. On his very first day, people mistook him for Eddy. And before he knew it, the duo came face to face.
The story of Robert meeting Eddy made headlines. Upon seeing the photos of himself on the paper, David Kellman - the remaining piece of the puzzle - contacted them.
David's addition in the mix further propelled the brothers into the limelight. Together, the reunited triplets appeared on TV shows and even starred in the 1985 film Desperately Seeking Susan.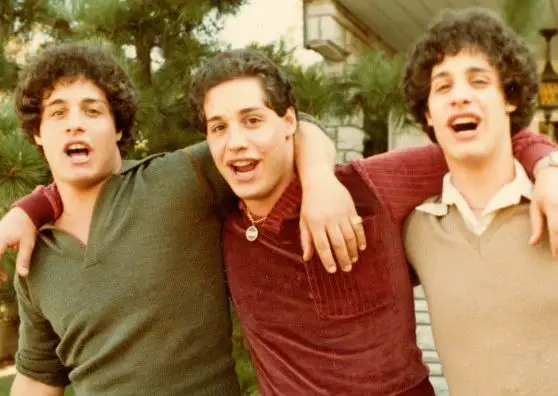 (From Right) Robert Shafran with his brothers David Kellman and Eddy Galland in unison posing for a picture circa the mid-80s (Photo:- nypost.com)
Cashing in their fame, Robert and his siblings opened Triplets Roumanian Steakhouse, a restaurant in Soho in 1988. A year after going into the business, he quit the gig. The stated establishment closed in 1990.
But, the trio's troubles wouldn't end there. In 1995, Eddy committed suicide at his home in New Jersey. For years, he battled the bi-polar disorder. Eddy's passing furthered the divide between Robert and David.
The duo finally arrived at the good terms while filming Three Identical Strangers.
Today - Career & Job
After his short-lived career as a restaurant owner, Robert went to law school. Today, living in Gravesend, Brooklyn, he practices law as a full-time job. Meanwhile, his brother Eddy holds the profession of an independent general agent working in Medicare, life insurance and annuities.
Update On Another Celeb:- Richard Carpenter Today, Career, Job, Children, Wife
Over time, Robert grew close to Eddy's wife and daughter. As for his own family, he has two kids - daughter Elyssa and son Brandon - with wife Ilene.
Facts About Robert Shafran
On 12th July 2019, the father of two turned 58 years of age.
Directed by Tim Wardle, Three Identical Strangers starring Robert recieved a BAFTA Film Award nomination.
After completing high school education, Robert joined Sullivan Community College. Meanwhile, his late brother was a student at Queens College.
Despite the documents related to their case getting shelved in 2008, Robert and Eddy gained access to them.
Before reconnecting with his brothers, he had pleaded guilty to charges connected to a murder.