Son of Nipsey Hussle, Kross Asghedom...biological parents got married in...lost his dad at the age of...celebrated his second birthday in...father stood at the height of...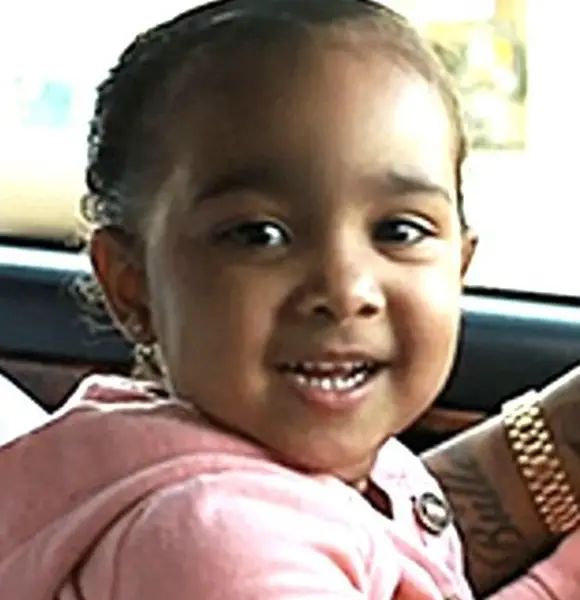 The death of Nipsey Hussle was an unmeasurable loss to Hip-Hop. As the culture's most prominent voice, he pioneered self-sufficiency while advocating for ownership among the black community.
As the late rapper's son, Kross Asghedom bears the pleasure of carrying his father's legacy.
Will young Kross be able to stay true to his lineage? Or, will he succumb to the challenge and relegate to Nipsey's shadow? Well, only time will tell!
Bio - Age & Birthday
Two-year-old Kross was born in 2016 to recording artist Nipsey Hussle and actress Lauren London. By the time he had arrived, his biological parents were raising a child each from their previous relationship.
Emani Asghedem, Kross' half-sister (from dad's earlier romance), was born in 2009. Also that year, his mom and rapper Lil Wayne had welcomed Kameron. Talk about having an illustrative family background!
Little Wayne's Another Child:- College Girl Reginae Carter Age, Bio & Family Background
Two years after welcoming Kross, his parents got married in Mexico. At the time, they were dating for five years.
Nipsey and Lauren were a very skeptic of showcasing Kross to the world at first. The pair waited a year before sharing a photo of their precious child.
On 31st  August 2018, Kross celebrated his second birthday, surrounded by friends and family. For his 3rd though, his father sadly won't be around.
On His Dad Nipsey Hussle
Kross' father Nipsey took his last breath outside his TMC store in South LA in March 2019. He was among the three people allegedly shot by Eric Holder, who fled the scene following the scene but got arrested later.
Another Rapper Shot Dead:- Young Greatness Shot & Killed; US Rapper's Cause Of Death
Following Nipsey's death, the Hip-Hop community - along with Kross and the family - mourned the loss. Fans and friends even held a nation-wide tribute in the slain rapper's memory.
Meanwhile, Hip-Hop personalities and the Asghedom family banded together and organized an unforgettable memorial at the Staples Center in LA. At the event, emotions ran high as Kross' uncle Blacc Sam and mother gave heartwrenching testimonials.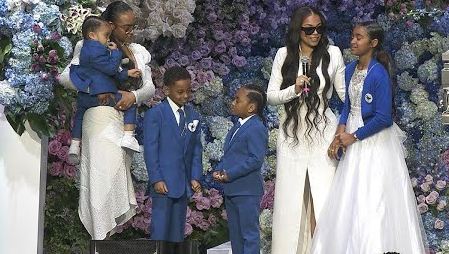 Kross Ashgedom held by aunt Samantha Smith looks on as mother Lauren London speaks at the Staple Center circa April 2019 (Photo|:- People.com)
Born Ermias Davidson Asghedom, Nipsey was an astute businessman, a Hip-Hop icon, a philanthropist and a beacon of hope for the African-American community. But above all, the Hussle & Motivate rapper was a loving father to Kross.
Net Worth & Height Related
Within days of Nipsey's passing, his Grammy-nominated album Victory Lap charted on the Billboard. Several other projects followed suit.
It was Hip-Hop's way of thanking the Asghedom clan. Because Nipsey owned all his masters, all the revenues from the streams and sales went to Kross and the family.
Rapper Father:- O'Shea Jackson Jr. Bio. Net Worth, Wife, Children
Not only is Kross inheriting Nipsey's $8 million net worth but also his genes. His father was a towering figure with six feet and two inches (1.92 m) in height.