Entertainment
Openly Gay Robin Cousins Secretly Married Partner & No One Knows
Former figure skater,  Robin Cousins became a child prodigy when he started playing and even competing in the sport at a young age...An openly gay man, Robin has been in a longtime relationship with his partner...The couple got married in...Married life with his spouse...Ice Show, Twitter, Age, Today and more...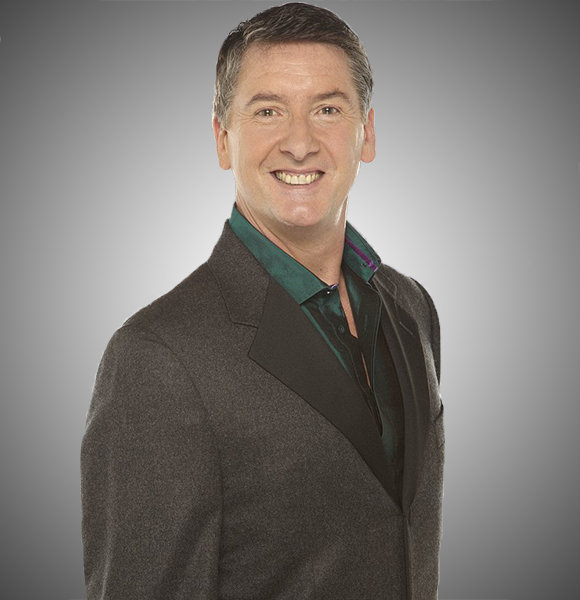 Former figure skater Robin Cousins has always been carrying around the golden career even before he could be a child prodigy at a young age.
With Winter Olympics champion, European champion, World Championships silver medallist (twice) plus a bronze and British champion four years on his cupboard, Robin is rightly the inspirational figure considering his life achievements. 
But, the Bristol, United Kingdom native has kept his married life for himself with no media and paparazzi outlets.   
A married man, Robin is openly gay, who shares every bit of pride to accept his sexuality but insists on keeping his married life and partner details low-key.
Openly Gay And Partner, Family Details
An openly gay man, Robin has secrets of all sorts, where his longtime relationship with his partner is one of them. 
The couple got married in a civil ceremony in 2007 and Robin still wears a silver wedding band till today to showcase his partnership towards his partner.
Don't Miss:- Openly Gay Seth Rudetsky All Smiles With Husband At Age 50! Family Insight
Talking about his married life with his spouse, Robin said in an interview with Daily Mail,
"We've been together now for a very happy few years. I'm more content than I've ever been."
Robin and his partner have currently taken residence near Brighton and lead a private life out of the focus of the media. Robin, who is active on Twitter, has not let his social media disclose about his partner. 
However, Robin's partner isn't the only one person he cares about as he has the same feeling of love and affection towards his family.
The son of a professional football player who played as the goalkeeper for Millwall F.C., Robin was lucky enough to have supportive parents. His parents always encouraged him to pursue his dreams of ice skating, and Robin even likes giving credit to his mom and dad for their unconditional support. 
Robin revealed in a February 2018 interview with the Express that his mother and father are no more, but he still has his two brothers with whom he loves spending his free time.
"Sadly my parents are no longer with us but I am very close to both of my brothers and I always enjoy spending time with them."
Further, he also mentioned that he and his partner have no children of their own; however, Robin has his nieces and nephews to watch as they grow up.
Career On Ice Skating And TV, Gold Medal
Robin started skating at an early age of nine and even became Britain's junior champion at the age of 14. 
More From LiveRampUp:- Madison Chock Skates With Boyfriend, Dating Since 2017, Professionally Married
He won a gold medal for figure skating at the 1980 Olympic game held at Lake Placid, New York and also emerged victorious at the European championship in the same year. Further, he has even been admitted into the World Figure Skating Hall of Fame.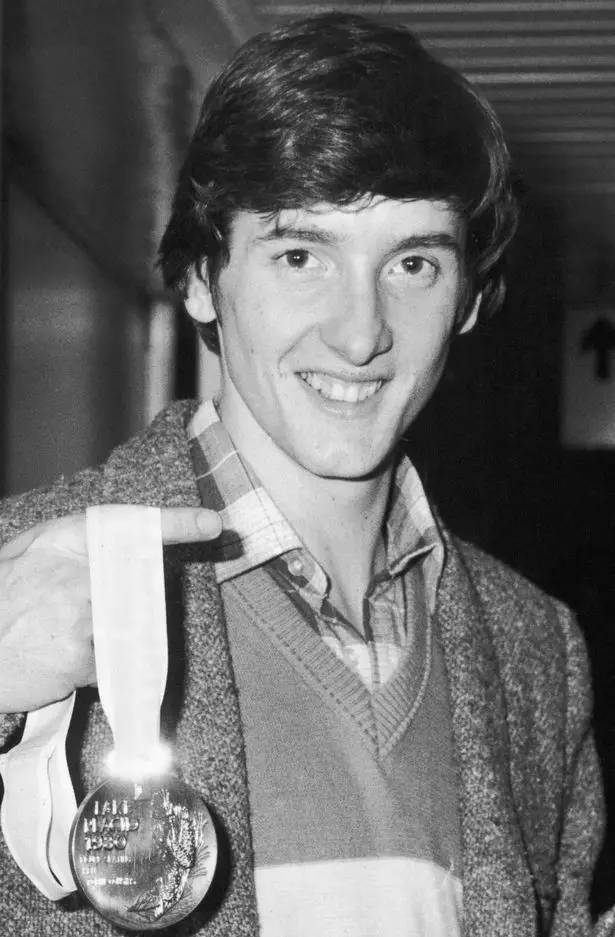 Robin Cousins after winning the gold medal in the 1980 Olympics (Photo: Daily Record)
The two Guinness World Records holder has finished off in the first place in 15 of the competitions he competed during his professional career.
After his retirement from skating due to consistent knee injuries, Robin worked as a costume designer and choreographer often performing onstage. Later on, he started working as a commentator and a coach. 
Robin, who currently ages 61, was hired as the head judge on the TV series, Dancing on Ice in 2006 and has been working on the position at the ice show.
You May Also Like:- Leslie Mann Drops All Family Secrets With Husband & Children! 20 Years Marriage Looks Great
Further, he has also appeared as a guest in several ice shows including Holiday On Ice, Ice Capades, and more. Previously, in 1983, Robin had established his Ice Company and began choreographing on the shows Ice Majesty and Electric Ice.
Moreover, he also choreographed on Symphony of Sports and Skate for Life. Robin has also advised on the movie The Cutting Edge and even performed some of the stunts. 
Additionally, he had co-produced an ice show back in 2014, which lasted for five days from 26 to 30 March at the Festival Theatre in Edinburg.
As of today, Robin is serving as the ambassador for Team Great Britain for the soon-to-be-held Winter Olympics.