Roseanne Barr is America's funniest and celebrated standup comedian who has reigned dominant in...also known as Roseanne from her show in ABC which aired for... married three times and had five children from her different...now, the comedian is dating Johnny Argent and lives with him in...surrounded by a flurry of controversies with her straight forward views and conspiracy theory-based, racist...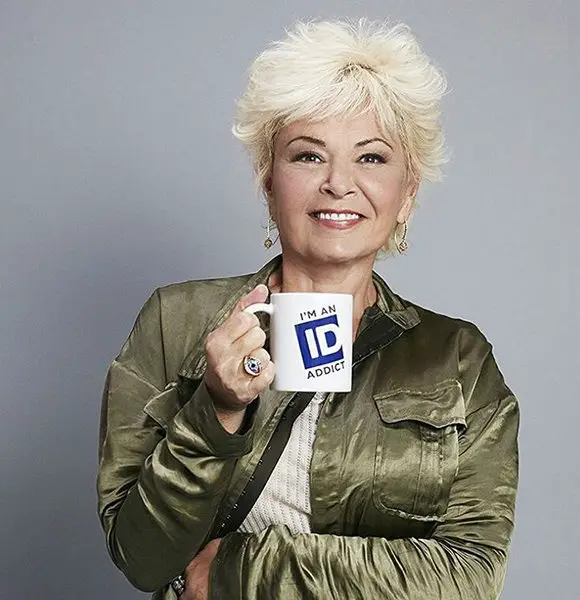 Roseanne Barr is one of America's funniest and most celebrated standup comedian - who has dominated the TV industry for decades now.
After running from her parents at the age of 18, the comedian made a significant leap in her career from performing in local pubs to hosting her show in one of the biggest TV channels in the US.
Husband & Children
Roseanne Barr, also known as Roseanne in the same-titled ABC show, had a very rough childhood. She suffered from Bell's palsy and traumatic brain injury, which led her to many hospital visits. 
On top of that, she was also a troublesome child and a wild teenager. The comedian became pregnant for the first time when she was just 17 and gave birth to a child - whom she gave up for adoption.
Former Husband:- Tom Arnold Wife, Children, Net Worth
Following the incident, Roseanne ran from her parent's house a year later and never returned. She even accused them of sexually abusing her as a child but later retracted her statement on The Oprah Winfrey Show.
The effects of her childhood were also seen in her relationships from time to time. She married three times and had five children from her different husbands.
The comedian first got married to a motel clerk, Bill Pentland, in Colorado in 1974. The former couple shared a 16-year-long relationship and nurtured three children; Jessica, Jennifer, and Jake in between that period.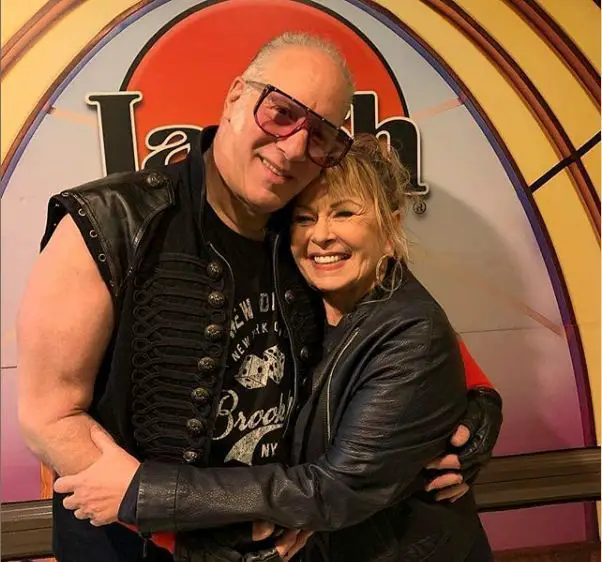 Roseanne Barr with Andrew Dice Clay on Laugh Factory Las Vegas in March 2019 (Photo: Roseanne Barr's Instagram)
Unfortunately, the relationship soon turned sour, and the pair split up in 1990. However, Roseanne did not stop herself from romancing. She married a fellow comedian named Tom Arnold in 1990.
The former husband and wife met for the first time in Minneapolis, where Tom opened her stand-up act. Their marriage also did not last long, and the two parted ways in 1994.
The Utah native returned to the marriage circle again when she tied the knot with her third spouse Ben Thomas - her security guard - in 1995. 
The pair went through in-vitro fertilization to have a son named Buck. There were complications during the birth, and rumors spread that her son died. But, the information was baseless and did not have any proof, which meant her son is not dead.
After sharing a son, the couple parted ways in 2002. As of now, the comedian is dating Johnny Argent and lives with him in Hawaii. 
Controversy On Twitter
Roseanne Barr has been surrounded by a flurry of debates with her straight forward views and racist trolls on Twitter.
Her namesake show was also shut down by the ABC in 2018, following her tweet against Barack Obama's top adviser Valerie Jarrett. Allegedly, she had compared the African-American man to an ape. Her slur was so extreme that even Fox News called it racist.
Also Read:- Andy Lee Wife, Net Worth, Sister, Parents
Thats not all, the standup comedian was involved in similar exchanges related to Jewish mind control in 2012, and inconsistent opinion in the political spectrum.
She was even sued in court for tweeting the name and address of the parents of George Zimmerman, Trayvon Martin's killer.
As of now, she is 67 years old but continues to make bold statements and raise critics in social media.
Net Worth Info
Roseanne Barr has been amidst controversies now and then, but the fact that she is one of the funniest and most successful stand-up comedians cannot be denied.
In addition to her stand up comedy, she is also a writer and television producer. Over the years, she has appeared in movies like Even Cowgirls Get the Blues, Blue in the Face and Meet Wally Sparks. From her varieties of jobs in the entertainment field, the comedian accumulates a net worth of $80 million.