Royce Da 5'9'' met his wife in...children include two sons and...garners a net worth of...born with the real name...songs include Caterpillar and...stands at the height of...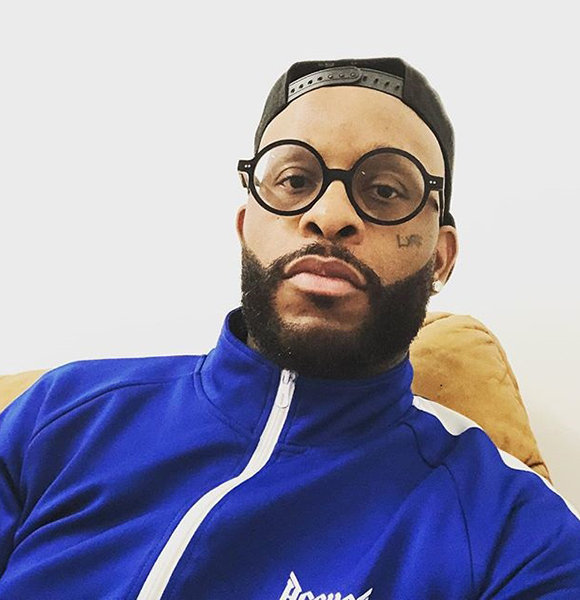 To casual mainstream rap fans, Royce Da 5'9'' is Eminem's friend and one half of the rap duo Bad Meets Evil. To those who follow his work closely, he's Detriot's most influential rapper till date.
Like his compatriots and predecessors, the Lighters wordsmith is not a stranger to dramas that comes with being a successful Hip-Hop artist. His married life, in particular, seemed to be profoundly affected by the "rapper" lifestyle.
Wife & Children
Royce and his wife were born a kindred-spirit. Together since high school, the duo - who were in the same Spanish class - bonded over their mutual love for Hip-Hop.
Once the Boblo Boat hitmaker saw his mystery wife blare out The Roots, he was confident that she was the one for him.
The duo's romance continued well after high school. And after seven years of dating, they finally tied the knot in 2002. By that time, Royce was already making a name for himself as a lyrical rapper.
You Don't Wanna Miss:- Young Buck Net Worth, Gay, Children
Within a handful of mainstream placements, many dubbed Royce "the next big thing." To everyone's dismay, his career never lived up to the initial hype. Dejected with industry politics, he turned to alcohol as a coping mechanism.
The alcoholism, in turn, made Royce notorious infidel. Despite parenting five children - two sons and three daughters - with his wife, he harbored several mistresses.
Upon witnessing their children come of age, the Caterpiller hitmaker eventually came to a realization. With guidance from Eminem, he was finally able to acquire sobriety.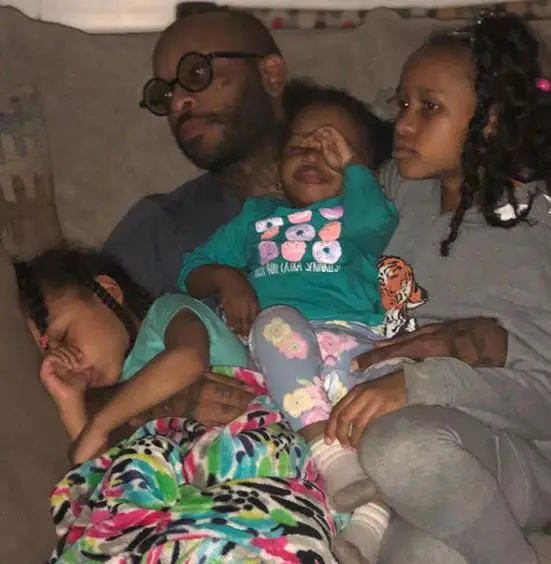 Royce Da 5'9'' with daughters circa May 2019 (Photo:- Royce Da 5'9'''s Instagram)
In many ways, Royce's decision to seek help saved his marriage. More importantly, it made him a better father figure to his kids.
Net Worth & Songs, Tours
In his 2018 album The Book of Ryan, Royce went at length to chronicle his bouts with alcoholism. A majority of his songs on the projects highlighted his relationship with his sons and father, who overcame crack cocaine addiction.
With over seven solo studio releases and six group projects, the Writer's Block hitmaker arguably boasts one of Hip-Hop's most significant discography. His $1 million+ net worth fails to represent his legacy adequately.
To better get a gaze into Royce's legendary status, one need not go further than study his work with iconic rap groups such as "Slaughterhouse,"  "PRhyme" and "Bad Meets Evil."
Talking to VladTV in 2019, he teased the fans about the long-delayed "Bad Meets Evil 2" album. Per the interview, he and Eminem had finished recording the project.
A year-around touring act, the former Aftermath artist's some of biggest songs till date include Eminem-assisted Lighter & Caterpiller, Cocaine, Rocky City and Boom.
Real Name, Age & Height
Despite the problems in their marriage, Royce's parents' never divorced. His upbringing, therefore, lacked hardships to a degree. Delving further into his family: He is brothers with rapper Kid Vishis (also his hype man).
Royce was born on 5th July 1977 with the real name Ryan Daniel Montgomery. True to his stage moniker, he boasts five feet and nine inches (1.75 m) in height.