Entertainment
Ruel [Pop Singer] Age, Birthday, Tour, Real Name & Facts
Ruel is an Australian pop singer who became popular in the year 2017, following the release of his debut single Golden Days...He was born on...His parents are...and he has two sisters named...His height extends to...and his real name is...He often tours to promote his music....He released his first song in the year...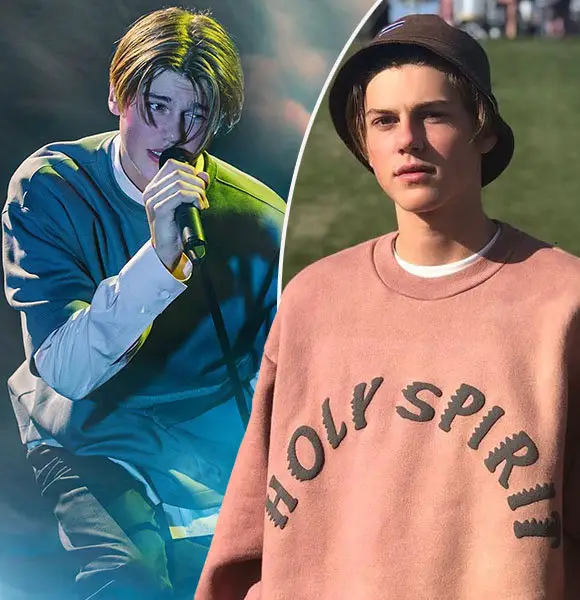 Australian pop singer Ruel became quite popular in 2017, following the release of his debut single, Golden Days. He quickly made his place in the music industry by delivering some hit songs like Don't Tell Me (2017), Dazed & Confused (2018), and Younger (2018). 
In June 2017, he even became the youngest-ever featured performer on triple J's segment Like a Version when he performed Jack Garratt's Weathered (2016) on it, marking his live radio debut. 
Birthday, Real Name & Family Details
Ruel was born as Ruel Van Dijk on 29th October 2002 in Isleworth, England. His family members include his parents, Ralph van Dijk & Kate van Dijk, and his two sisters, Coco & Sylvie. Ruel's father is a Dutch-born New Zealander while his mother is British. 
About American Singer Kelly Rowland:- Net Worth: Here Is How Much American Singer Made
The singer spent his childhood in Isleworth and later relocated to Sydney, Australia, with his family. 
His Music Career 
Ruel was inclined towards music from a very young age; he started playing guitar at the age of eight, and he wrote his first song when he was twelve years old.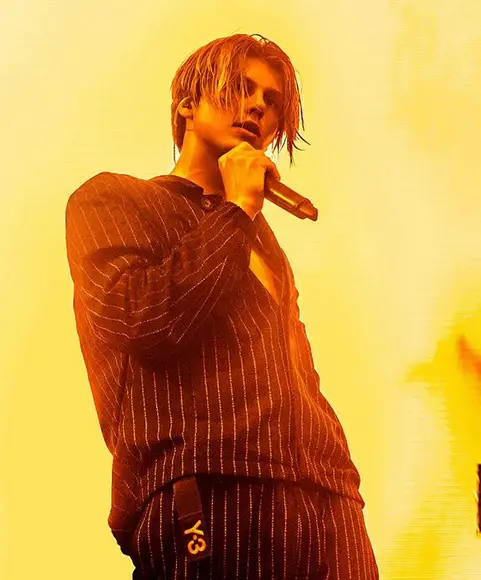 Ruel performs at Sydney in February 2020 (Photo: Ruel's Instagram)
His father played a key role in kick-starting his music career, playing a demo of Ruel performing on the song, Let It Go, by James Bay, to Flagrant. Flagrant was impressed by Ruel, and he, in turn, forwarded the demo to artist Mark Landon, a.k.a M-Phazes.
After that, both Flagrant and M-Phazes trained Ruel. And in April 2017, Ruel and M-Phazes collaborated for the song, Golden Years. The singer also released his song, Don't Tell Me (first song written at the age of twelve), in 2017, which held the 86th spot on the ARIA Chart. 
The same year, in September, Elton John played Ruel's track, Don't Tell Me, on BBC Radio 1, which made Ruel more popular among the mass. 
The singer then collaborated with Khalid in November 2017 on his American Teen Tour for Australia and New Zealand.
Tour Details
The Dazed & Confused (2018) singer promotes his music by going on tours often. His upcoming concerts are as follows:
| | |
| --- | --- |
| 24th July 2020 |  Byron Bay, NSW, Australia |
| 9th September 2020 |  Kuala Lumpur, Malaysia |
| 10th September 2020  |  Singapore |
| 12th September 2020  |  Bangkok, Thailand |
| 16th September 2020 |  Taipei, Taiwan |
| 18th September 2020 |  Seoul, Republic Of Korea |
| 20th September 2020 |  Hong Kong, China |
| 25th September 2020 |  Manila, Philippines |
| 29th September 2020 |  Osaka, Japan |
| 30th September 2020 |  Shibuya, Japan  |
Facts About Ruel Including Height
Ruel stands at the height of 6 feet 3 inches (1.9 meters). 
He pursued his high school education in Australia.
The Australian native has his own website in which a variety of merchandises are available for sale. 
He did his first meet and greet on 24th March 2018 at Pop Spring Festival in Tokyo.
Get To Know More About YouTuber/Singer Conan Gray:- Is He Gay? His Sexuality Finally Gets Revealed
His official YouTube channel has more than 995k subscribers. 
The singer performed at the opening ceremony of the 2018 Commonwealth Games.
His Zodiac sign is Scorpio.