Ruth has come victories in many battles in the courtroom but now having avoided cancer early in her life...gone through the pain already once in her lifetime in 1999, Ruth is more than capable of beating the chronic disease and come out...her health is a topic of concern to the public as she is the member of the nine-member panel who is expected to take significant steps regarding the country's...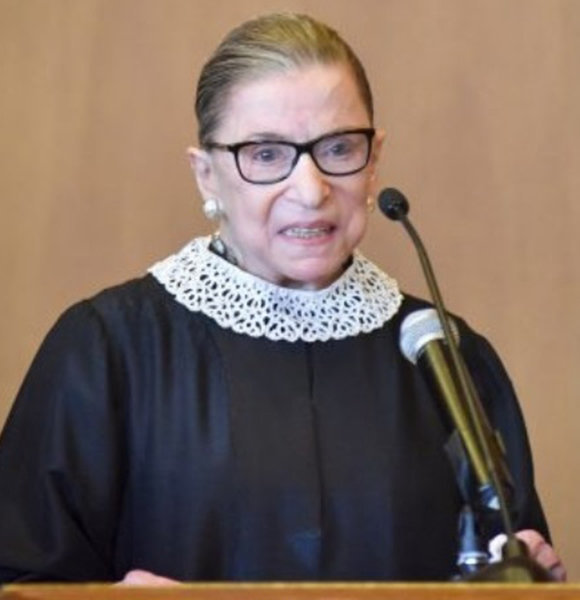 Ruth Bader Ginsburg has declared many victories in the courtroom, but now the Supreme Court Justice is fighting a difficult battle against cancer in her personal life.
Having fought cancer in 1999 and 2009, Ruth is trying to beat the chronic disease once again and come out victorious in the end.
On 26 August 2019, the judge appeared fit during her public appearance at the University of Buffalo after three weeks of intensive radiation treatment in New York - against a tumor found on her pancreas.
At the age of 86, her health is a topic of concern to the public as she is a member of the nine-member panel. She is expected to take significant steps regarding America's most debated issues regarding LGBTQ rights, Second Amendment, and abortion.
In such a crucial time, the retirement of Ruth may see the control of the country shift towards the Republican for years. That is why matters regarding her health has been kept under close supervision by the Supreme Court.
Married With Husband
In such a crucial time of life, Ruth Bader Ginsburg lacks the support of her other half, Martin David Ginsburg. Her loving husband passed away in 2010 after losing his battle against cancer. During the last moments of life, Martin left a note for Ruth taking her back to memory lane and reminding her how much he loved her.
The love story of the two dates back in time. The pair first met each other as undergrads at Cornell University. They were set up on a blind date by their roommates, which went great.
Lawyer Shot To Fame:- Laura Nirider Age, Husband, Family, Net Worth
Thus, the pair started dating and eventually became husband and wife after their graduation in 1954. Along with their personal life, both of them progressed ahead in their respective career paths. Ruth chose to study Constitutional Law, whereas Marty chose to study Tax Law at Havard Law School.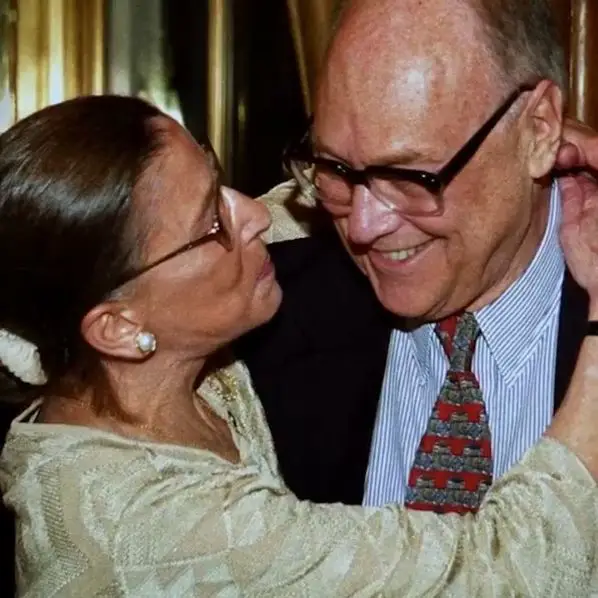 Ruth Bader Ginsburg with her husband Martin David Ginsburg in 2010 (Photo: people.com)
Interestingly, the match made in heaven excelled in studies and managed their household responsibilities as well. While raising children; son James Steve Ginsburg and daughter Jane Ginsburg, and making a career, Ruth and her husband supported each other in every step of the way.
However, their long and happy marriage came to an end in 2010 after Martin's demise.
Children's Family
Ruth and Martin's children boast a family of their own.
Like their parents, both James and Jane accomplished great things in life. Drawing inspiration from her mother, Jane also decided to pursue a legal profession. She is now a professor at Columbia Law School and has worked for various legal thought pieces while James is the founder of Cedille Records.
Now, both her children have started their own family. James got married to Lisa Mara Brauston- daughter of historian Roberta G. Brauston- in November 1995. And, Jane is married to a fellow lawyer, George Spera with whom she shares two children Paul and Clara, making Ruth a proud mother and grandma.