Entertainment
Ryan Kaji A.K.A Ryan's World Wiki: Age, Family & Net Worth Details
YouTube is not just for adult content creators; there are many children - who make videos of their interest and publish them for the world to see. The YouTube channel called Ryan's World is visible proof that children also can create videos and have an audience.
Ryan Kaji is the face and the name behind the channel Ryan's World with over 23 million subscribers. He is a kid YouTuber who makes videos of reviewing toys like cars, playdoh, and publishes them daily. With so much content, he is ranked the 97th most subscribed YouTube channel as of December 2019.
Ryan Kaji's Wiki-Like Bio With Age & Family Details
Rayn was born in 2011 to parents: Loann Kaji and Shion Kaji. The Texas native celebrates his birthday on 6th October and is growing up alongside twin sisters Emma Kaji and Kate Kaji. Not much is known about his personal life as his parents have opted to keep his non-YouTube life away from the public's eye.
You Might Like:- YouTuber TheOdd1sOut Wiki: From Age, Family, Net Worth To Girlfriend
Speaking of Ryan's parents, his mom Loann was a chemistry teacher, while his father Shion is a structural engineer. Loann is also credited with helping her son get started on his YouTube channel.
Young Youtuber's Net Worth & Career
Everything about Ryan's World started when its face, Ryan, was three years old. The elementary-school child used to watch other kid YouTubers reviewing toys until one day when he asked his mother the reason for him not being on the platform. His mom then bought him a Lego train set and recorded him unboxing it, which became their first video ever published on 16 March 2015.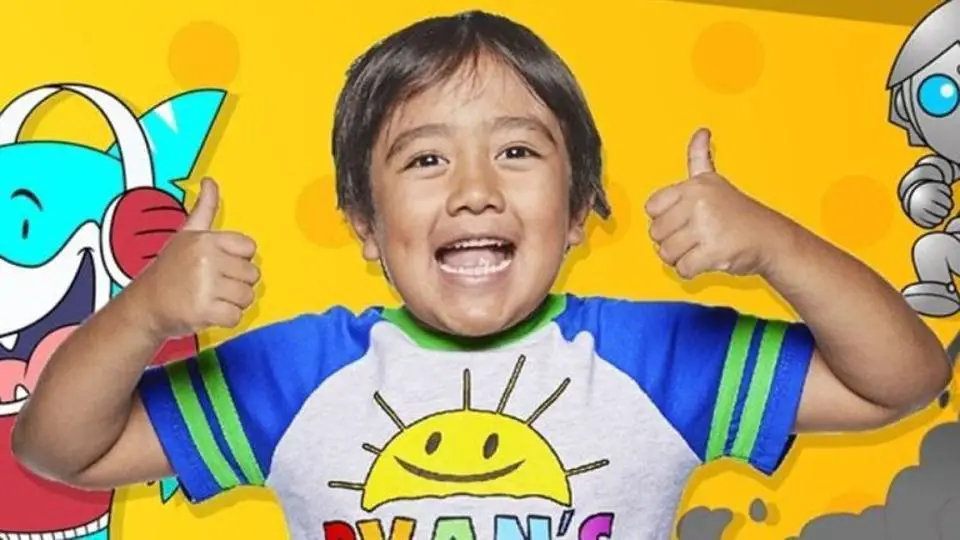 Ryan Kaji AKA Ryan's World on one of his Youtube Video (Photo: hindustantimes.com)
Furthermore, since Ryan's family has quite a lot of relatives outside the U.S. Uploading Ryan's videos seemed to be a good way for his parents to share his childhood memories with their families in foreign lands.
Eventually, the channel gained the popularity it has achieved now, with a fanbase of more than 23 million subscribers. And, with such a huge fanbase, the channel gets a considerable amount of views - which helps them gain quite a lot of ad revenue. Likely, Ryan's World earns about $2.4 million to $38.5 million per year.
For You:- What's Moriah Elizabeth Married Status Now? Who Is Her Husband?
Furthermore, the Kaji family also has another channel called Ryan's Family Review - where most of the videos are behind the scenes of the videos from their first channel. The channel is estimated to make $621,000 to $10.9 million per year.
But wait, there's more. Ryan's family also has their line of toys and merch for kids such as action figures, plushies, school bags, and more - which boosts the earnings to a much higher amount. But, the exact amount Ryan earns through his merch and videos is unknown.