Entertainment
Sami Zayn Is Married With Wife & No One Knew; Love, Religion, Facts
Sami Zayn, a Syrian-Canadian, is a professional wrestler performing his moves at the WWE. Internet's favorite Zayn broke the heart of many after...the wrestler despite his injuries, continues to fight an ongoing battle to...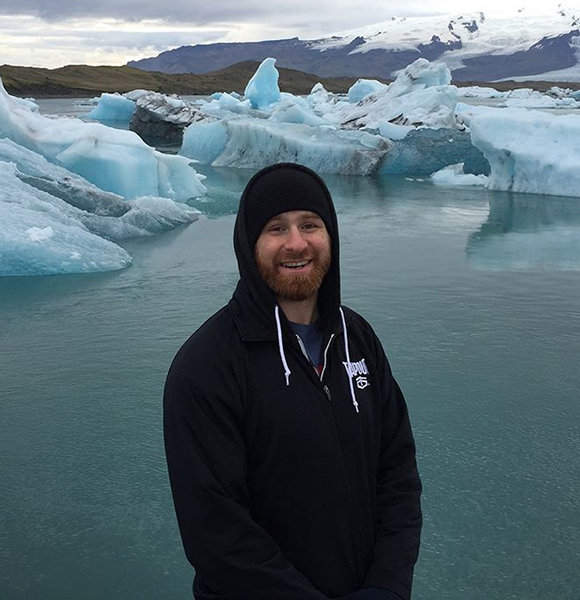 A glamorous profession from the outside, pro wrestling brings a lot of baggage along with!
However, be it scandals or weekly injuries, Sami Zayn has dealt with everything instead been impressing millions of fans all over the world every week!
Born as Rami Sebei, the Syrian-Canadian professional wrestler performing his stunts under the ring name of Sami Zayn. With his high flying moves, Sami has quickly become a fan's favorite and a heartthrob of millions.
And for the female fans who might wrestle to make Sami as their boyfriend, the secretive wrestler seems to be off the dating market!
For the one who has every counter moves for his opponent, Sami seems to have kept for his dating life too!
WWE Star Secretly Married To Wife?
After joining WWE in 2013, Sami has quickly been able to rule the hearts of many making many admirers in his way. With his quick wit and an adorable personality, Sami Zayn stands today as one of the most entertaining and anticipated wrestlers in the WWE.
You May Also Like: WWE's Stacy Keibler Post Pregnant Bliss, Holds Baby No.2 With Businessman Husband 
However, with a thick wall built between his professional and personal life, Sami has successfully managed to keep his personal affairs low-key. Nevertheless, some fans with their eagle-eyed view have managed to notice something that will potentially break the hearts of many.
In a WWE event, Sami was seen with a ring on his finger, hinting that the star might actually be married.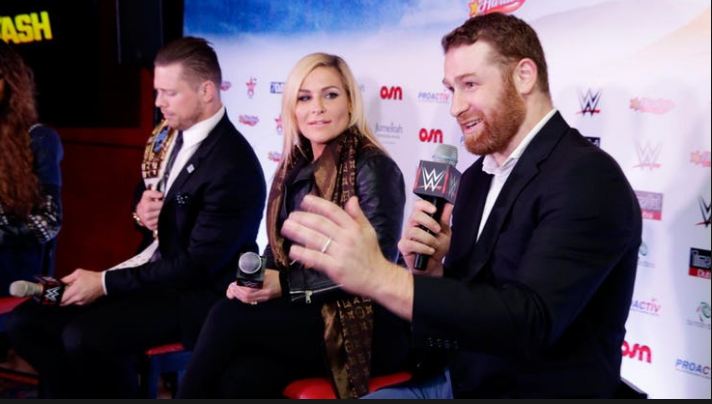 Sami Zayn (right) at a WWE event with a ring in his finger. (Photo:thesportster.com )
With not much information disclosed by the ever so secretive star, fans still await confirmation about his marriage news. However, as it goes by the picture, Samy seems to be off the dating married, breaking his female fans heart as he enjoys his married life with his wife.
Chuck Taylor and Trent Barreta was the one to break out about Zayn's marriage while talking about random topics on their Highspotstalk show.
Don't Miss: WWE Takes Action! Enzo Amore Suspended Amid Sexual Assault Allegations
Sami, despite his marriage, remains wrestling's internet boyfriend. On the occasion of Valentine's Day on 2016, Sami's WWE colleague Finn Balor posted a tweet mentioning Sami to be his real valentine.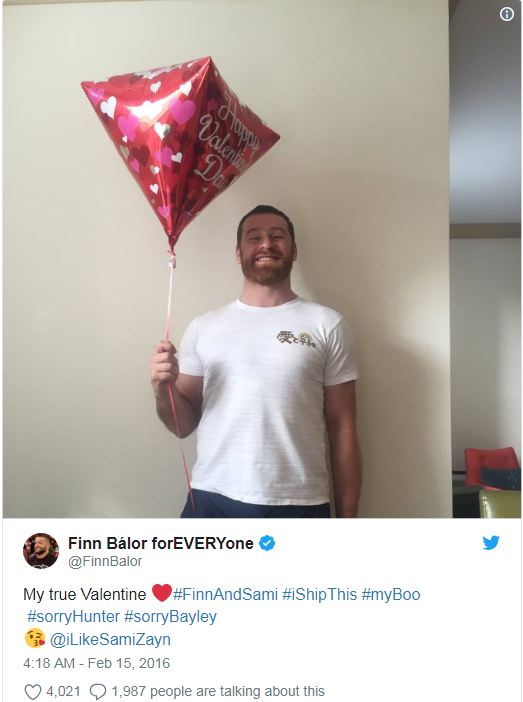 Fin Balor posts about Sami Zayn being his true valentine. (Photo: Finn Balor's Twitter)
So, while Sami continues to enjoy his secretive marriage with his unknown wife, he still rules the heart of millions of fans all over the world with his charismatic personality and his high flying wrestling moves.
Wrestling Religion Stereotypes Off The Ring
While Sami recovers from the shoulder surgery he had on August 2018, he continues to wrestle off the ring like he has been throughout his wrestling career, with an extremely sensitive topic. A topic of religion.
Although born in Montreal, Canada, Sami's parents are from Syria and Sami himself is a Syrian Muslim who speaks Arabic fluently. At 34 years of age, Sami has been continuously pursuing a goal throughout his wrestling career: Use his platform to defend his religion.
See Also: Donald Trump's Statement Concerning Muslim Immigrants Was Removed From His Website! Why Is It So?
Following President Trump's efforts to temporarily ban travelers from seven Muslim-majority nations which include Syria, Zayn tweeted out his displeasure in January 2017,
"I can't articulate how truly disgusted I am right now."
Speaking to espn.com in an interview in 2017, Zayn further mentioned the responsibility he has towards his religion after being a global superstar.
"With great power comes great responsibility. With a platform that big, and with an opportunity this big, whether you want to be a role model or not, this puts you in a position where you have to be your best; it's really your duty to be the best that you can be."
He further disclosed his pride after performing a show in Dubai about bringing together the Arabic countries in an interview given to Al Arabiya English in 2016,
"It's a great source of pride for me to be representing Arabs on such a global platform and I consider it as a badge of honor."
So, while the Canadian sensation continues to amaze his fans with his in-ring performance, he continues to integrate his religion and identify Muslims as peace lovers of the ring.