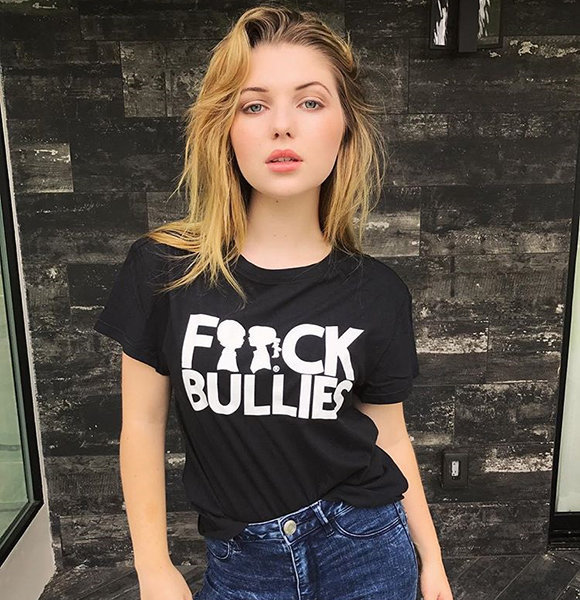 Sammi Hanratty fell into the world of acting at an early age. Making her TV debut at 10, she quickly transformed herself into a staple among TV fanatics.
Of all her performances, Sammi is best recognized for portraying Chuck and Chrissa in Pushing Daisies and An American Girl: Chrissa Stands Strong, respectively.
Down the years, Sammi earned commendable fan following because of her appearances on TV shows including Shameless, Vampire Diaries, and Salem.
Net Worth - Movies & TV Shows
Delving further into Sammi's TV career: following her debut with Passions, she starred in a handful of TV shows including Charmed, Drake & Josh, The Suite Life Of Zack & Cody, CSI: NY, and The Unit.
A versatile actress, Sammi began her silver-screen journey in 2006 by appearing in Hello Sister, Goodbye Life. The same year, she also landed a supporting role in the movie adaptation of Stephen King's Desperation.
TV Actress You May Know:- Dita Von Teese Boyfriend, Net Worth, Family
2006 also marked her feature film debut as she starred in Pirates of The Caribbean: Dead Man's Chest. In years that followed, Sammi acted in movies such as The Lost Medallion: The Adventures of Billy Stone, The Greening of Whitney Brown, Bad Kids of Crescent Academy, and The Christmas Spirit.
Sammi's decade long dedication to her acting career has borne regular dividends. She reportedly boasts $3 million in net worth.
Boyfriend & Dating
Because of Sammi's child star status, her name got linked with fellow co-stars long before she became a teenager. Between 2002 and 2009, fans and media speculated Disney actor Ryan Ochoa as her boyfriend.
The Pushing Daisies actress' puppy love with Ryan was overshadowed by her coming-of-age romance with YouTube sensation Lucas Watson. Four years her senior, Lucas won Sammi's heart in the summer of 2016. Once the duo got spotted vacationing in Tahiti, the dating rumors recieved its legitimacy. 
By March 2018, Sammi's romance with once-boyfriend Lucas had come to a tragic end. Though neither deemed it fit to speak on the split, the actress' brewing friendship with Luke Davey raised eyebrows.
Child Star Finding Love:- Glenn Scarpelli Gay, Dating, Wife, Family, Net Worth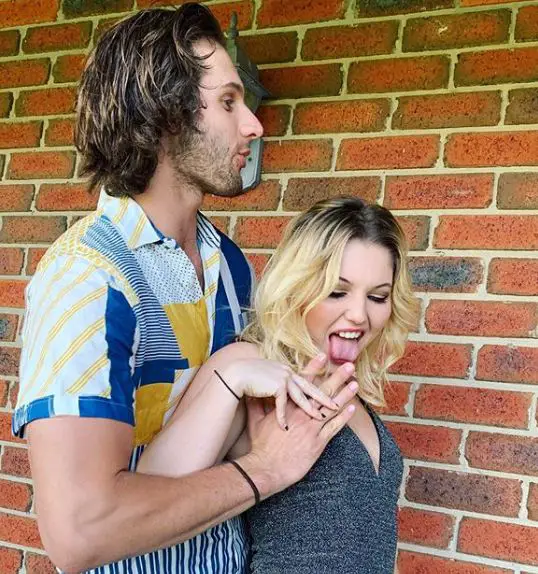 Sammi Hanratty gets cozy with boyfriend Luke Davey circa June 2019 (Photo:- Sammi Hanratty's Instagram)
Subsequent Instagram posts by Sammi and her physical trainer boyfriend Luke made it clear that the two were indeed dating.
Bio - Age & Family
Sammi was born in September 1995 in Scottsdale, Arizona. She and her sisters - Danielle and Ash - inherited the penchant for entertainment from their biological father, who - in addition to being a pilot and a dentist - is "a surfer, singer, and a songwriter."
Besides Danielle and Ash, Sammi - now aged 23 - has five older siblings: two brothers and two sisters. Beyond her immediate family members, she considers Stella Hudgens - sister of actress Vanessa Hudgens - as her own.
Also Friends With:- Zombieland's Abigail Breslin Bio, Age, Family, Education & Height
Sammi of five feet and an inch (1.55 m) height earned her formative education at the Desert Trails Elementary School, located in Pheonix, Arizona. She probably finished her schooling in LA.