Sarah Jessica Parker everyone remembers her for the badass character of Carrie Bradshaw from the hit HBO series...adding to the same she addressed the time to time annoyance with each other but, at the end of the day, they eventually got...recalls it as if it was yesterday when he saw Sarah walking down the street towards the...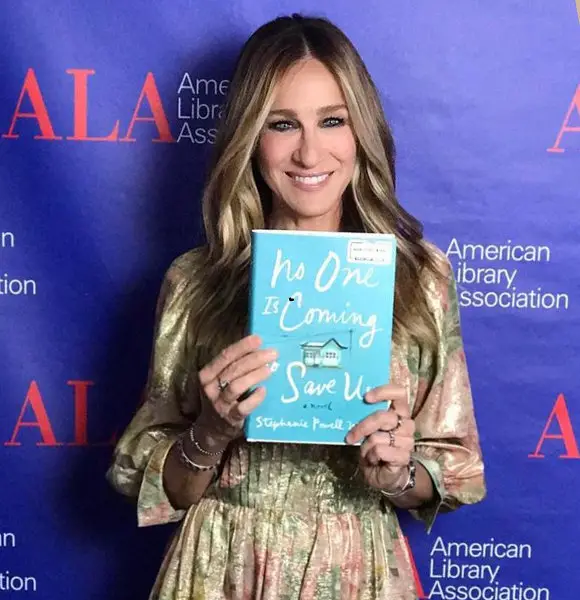 When it comes to talking about Sarah Jessica Parker, everyone remembers her for the badass character of Carrie Bradshaw in the hit HBO series Sex and the City.
In the series, Sarah is seen struggling to find the perfect partner for herself and stumbles upon many failed relationships. However, In real life, the actress has not even come close to being troubled with her relationship.
Talking about her evergreen married affair with husband Matthew Broderick, the 54-year-old revealed insights on how their 28-year-old relationship is intact until now.
In an interview with the Australian TV show The Project on 22 October 2019, the Sex and the City actress revealed her love and admiration towards her husband.
Also, adding to the same, she addressed the time to time annoyance and getting along together. Despite opening about her relationship in publicly for the first time, she was all praises for her husband.
Married & Wedding Details
It all started back for the couple in 1991 when they were entering their acting career in broadway. It was during that time they met each other and got lost with each other.
Famous Singer:- Jon Pardi Wife, Dating, Family, Net Worth
Matthew recalled it as if it was yesterday when he saw Sarah walking down the street towards the movie theater. Fortunately, the two also got a chance to work together in a play titled How To Succeed In Business Without Really Trying, which gave them time to know each other.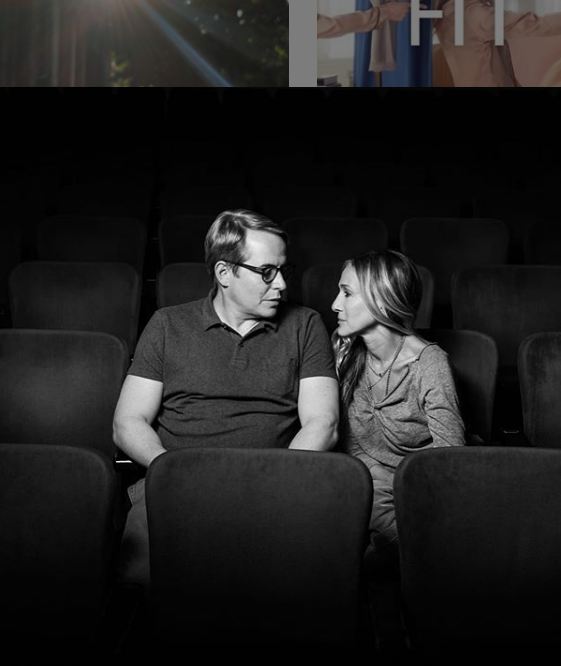 Sarah Jessica Parker and husband Matthew Broderick promote their play in September 2019 (Photo: Sarah Jessica Parker's Instagram)
Finally, in February 1992, Matthew asked her for a date, and their love story kick-started. After dating for five years, the loving couple tied the knot in May 1997. The wedding ceremony was kept a secret, and only a few selected guests attended the function.
Everyone there didn't have a clue as they took it as a regular party. Sarah herself was wearing a black dress instead of a traditional white gown, which set the atmosphere like a party. Saying that, Matthew and Sarah shocked everyone when they popped up with the sudden marriage plan.
Now, nearly three-decade after being married to each other, the two still talk about their love for each other from the days when they started dating each other.
Anniversary With Husband 
Sarah Jessica Parker - age 54 - celebrated her 22 marriage anniversary with the love of her life Matthew Broaderick in May 2019 and cleared any rumors of their marital problems into pieces.
Shining Star:- Taylor Momsen Boyfriend, Parents, Net Worth
The 28-year husband and wife are very much silent about their relationship. But, when it comes to looking after each other's back, they don't shy away. As of 2019, the pair are parents to three children: son James - age 16 - and twin daughters named Marion and Tabitha - age nine, whom the couple had via surrogate.
Sarah and Matthew want a simple upbringing for their children far away from all the cameras and hustle of Hollywood. Amidst trying to get their children away from the celebrity life, the two missed out a lot in their careers.
Interestingly, they are making a return in broadway in 2020 with Plaza Suite, which is a comedy play based on three couples. As they gear up for a much-awaited return, their fans are dying to get a glimpse of the two together.