Entertainment
Is Sarah Snook Married Or Still Dating Boyfriend? Relationship Details
Sarah Snook is one of the best Australian actresses right now, maybe after Cate Blanchett...she has been in a relationship with her boyfriend Angus...is not married and does not have a husband...her parents divorced when she was 11...age is...facts about her birth date, height, and hair are given below...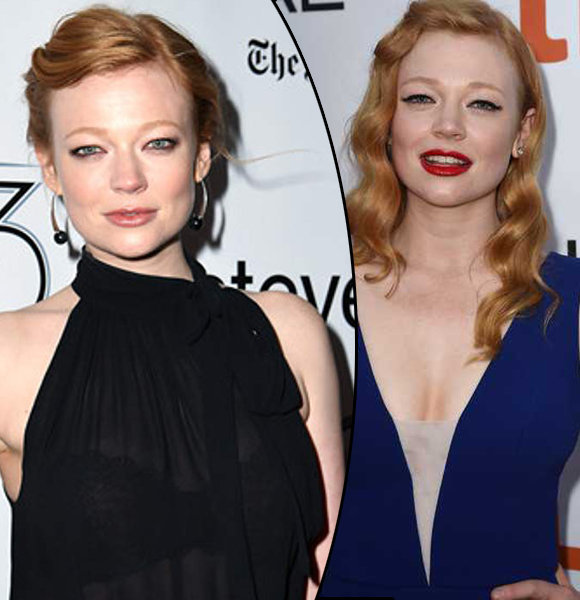 The Australian actress Sarah Snook is one talented performance artist, having won various awards for her role as Jane in the movie, Predestination (2014). Sarah portrayed a transgender boy in the movie alongside Ethan Hawke.
The talented actress began her career playing a small part in the 2009 TV show, All Saints. Her first movie role came in 2010 as she portrayed Lorna Whyte in the TV movie, Sisters of War. However, Predestination has to be considered her breakout role as she got the most recognition from the movie, and also won multiple awards. She has since gone on to work in other big projects such as Steve Jobs (movie - 2015), and Succession (TV series - 2018--2019).
Sarah Snook's Personal Life: Is Sarah Married?
Sarah, unlike most other celebrities, is a person who likes to keep herself as off-internet as possible. Therefore, there isn't much information with whom she spends her private time.
However, that isn't to say that she never reveals anything about herself. Sarah does rare interviews here and there, and in these pieces, she has let a bit of her life slip --- just enough to let people know that she is involved.
Australian Actor:- Jake Ryan Girlfriend, Dating, Family, Now
Sarah's boyfriend is musician Angus McDonald. She has been dating him since sometime around 2010. They lived together in Melbourne in 2015.
However, as her acting career progressed, she had to move to the US, and Angus moved with her. In an interview with The Sunday Telegraph - Stellar in 2018, she revealed that she was living in New York with Angus, and didn't have a fixed place of residence.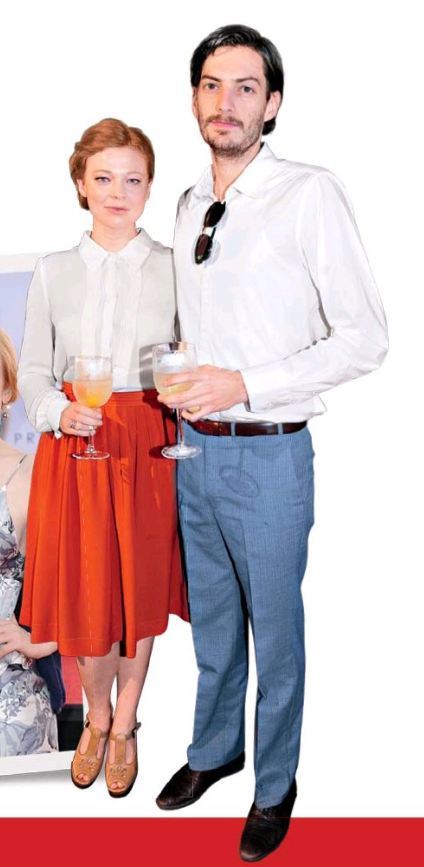 Sarah Snook with boyfriend Angus McDonald (Photo: Pressreader)
As mentioned above, Sarah doesn't post much on her Instagram. And, neither does Angus. The last post that Sarah made about Angus was on 23rd November 2017, and similar is the case with Angus as the last post he made about Sarah was back on 2nd December 2017, i.e her 30th birthday. Since then, there are no posts about the relationship on either of their Instagram accounts, and this is the reason for the lack of pictures of the couple together.
This lack of posts and online rumors also raises questions about whether they are still together. But, all anyone can do is speculate before one of them comes out and reveals something about their relationship.
Parents And Family
Sarah was born to a salesman father and a mother who worked as a carer for the elderly. Unfortunately for her, her parents split when she was 11 years old.
Her grandmother was British, making her father of British descent. She was an actress in London in the 1930s and was trapped in South Africa during the beginning of 2nd World War before finally immigrating to New Zealand on accident. And when she died, she left money for Sarah's mother to go traveling. She met Sarah's father while traveling through Papua New Guinea.
Another Australian Actress:- Does Emily Browning Have A Husband Or Still Dating Boyfriend?
She has several sisters, among which one lives in London, another lives in Papua New Guinea. After Grandmother's death, Sarah's mother bought a boardinghouse adjacent to the school her sisters attended. However, Sarah chose not to go to that school, and instead achieved a partial scholarship at a school with a good performing-arts program. And, thus began her acting journey.
Interesting Facts About Sarah: Age, Height, Hair
She was born in December 1987.
She was born and raised in Adelaide, Australia.
Sarah stands at a height of 5 feet 5 inches (1.65 meters) and weighs around 121 lbs.
Her natural hair color is red, but she prefers to dye her hair blonde.