Entertainment
Scarlett Moffatt Is Not Married! Has a Boyfriend To Love or Is Single?
The reality star Scarlet Moffatt got her big breakthrough the reality series Gogglebox which led her to another reality series named "I'm a celebrity get me out of here"  and ultimately winning its title. Ever since then she has been in the news for her one reason or the other.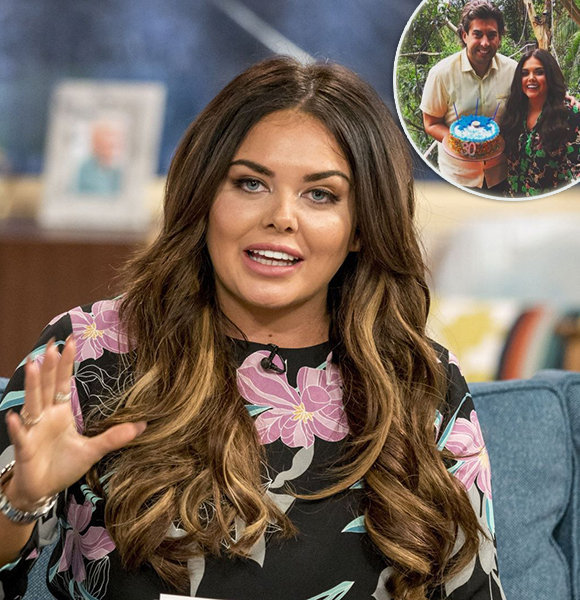 The occupation of a celebrity comes with a lot of baggage. Though the limelight, stardom, and huge fan base help with their professional life, the same factors can be cons when it comes to their personal life.
The fans are always curious to know about their personal life, dating affairs, their secrets, and day to day life. Here fans can see some insights into the personal experience of the reality star Scarlett Moffatt.
The beautiful actress has some exciting dating affairs, fitness regime, and rumors. If you'd like to find out about Moffatt's life behind the screen, scroll down.
Scarlett Moffatt's Dating Status:
The reality star Scarlett Moffatt got her big breakthrough the reality series Gogglebox which carved her away to another reality series called I'm a Celebrity...Get Me Out of Here! She ultimately won its title back in 2016 by being able to last the longest in a jungle without any luxuries.
Child Prodigy:- Alycia Debnam-Carey Boyfriend, Family, Net Worth
Ever since then, she has been in the news for one reason or the other. Scarlett is not married, but that does not mean that she never had a boyfriend. The only difference is none of her boyfriends made it to an altar as her husband.
Luke Crodden was her first boyfriend that made it to the news. They began dating each other back in 2016 when the reality star was at the peak of her professional career.
Like every relationship has to go through ups and downs, so did theirs. Their downs hit rock bottom, and the couple got separated in February of 2017, but in an attempt to save their relationship, they got back together in June.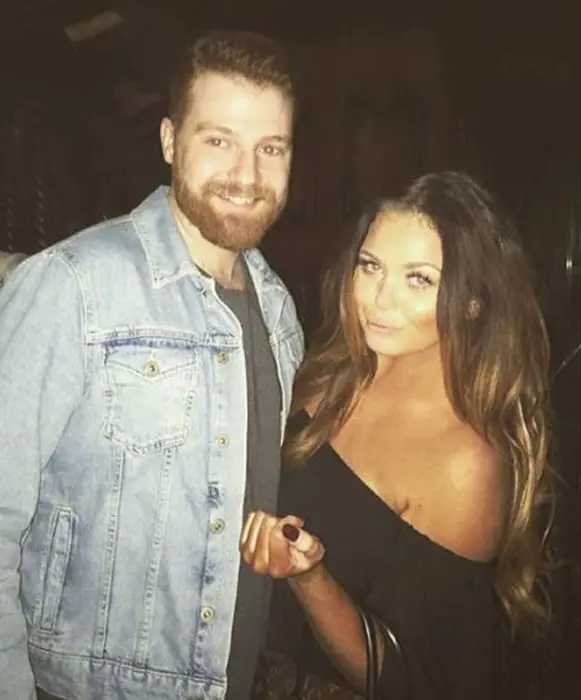 Scarlett photographed with Luke Crodden (Photo Credit: Hellomagazine.com)
However, that did not last long either. The duo finally announced the breakup of their 18-months relationship to their fans in October 2017. She also went on the record to tell her fans that she and Luke are still close friends.
 "It was Luke's choice in the end but it's because we both just see each other in more of a friendly way than a romance way and we both respect and love each other enough to know we need to call it a day and not be one of those couples that's off and on.
Only a month later, before even the fans of the duo got the chance to finish being disheartened by their breakup, Scarlett announced that she is ready to move on and date another person.
"I don't mind whether the next person I date is a celebrity or someone normal - as long as they're a nice person.I'm not really fussy at all." 
Subsequently, only a few months after making that statement, the reality star was spotted with James Argent who happens to be the ex-boyfriend of Amber Davies. The two were seen together in the audience of Dancing on Ice supporting Kem with a banner. Take a look!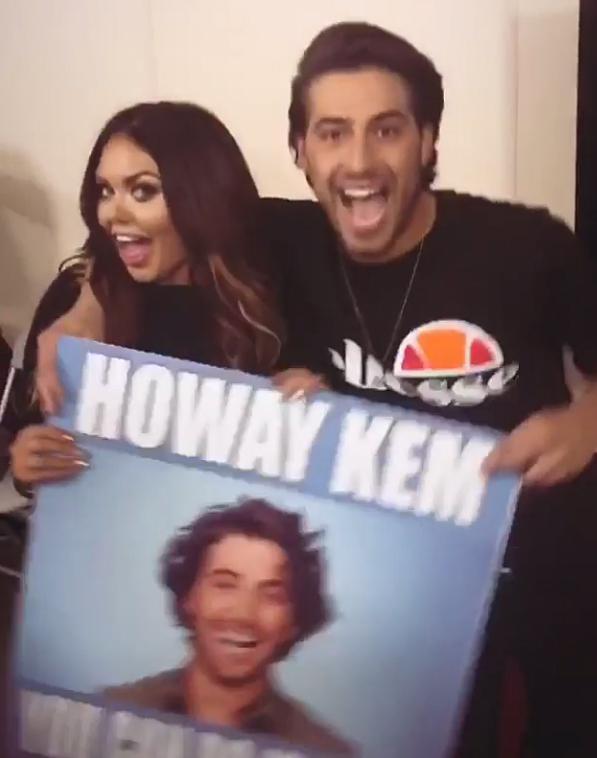 Scarlett and James spotted together as an audience on the show, Dancing on the ice (Photo: thesun.co.uk.)
With the ongoing rumor about the duo dating each other, Scarlett posted a picture on her Instagram with James and her friends on the occasion of James' 30th birthday, which further confirmed the rumor. 
However, neither Scarlett nor James validated their union as a romantic one. Coming back from a year of miserably failed relationships, Scarlet was ready for a new beginning in the dating circuit.
Established Personality:- Lorraine Toussaint Husband, Children, Net Worth
Likewise, she found the perfect man of her in Scott Dobinson. Scott is a police constable and the two first crossed paths when a common friend introduced them in the fall of 2018. From then onwards, only love can be seen in their relationship. They continuously share pictures on Instagram and flaunt their love in front of the fans. 
Scarlett Moffat with Scott Dobinson at Durham in September 2019 (Photo: Scarlett Moffat's Instagram)
Going through a year-long relationship blunder,  the actress has finally found someone who she can fully entrust her heart to.
Massive Transformation
At the moment, Scarlett is very busy with her fitness regime. Last year, she surprised everyone after dropping her size from 18 to 8.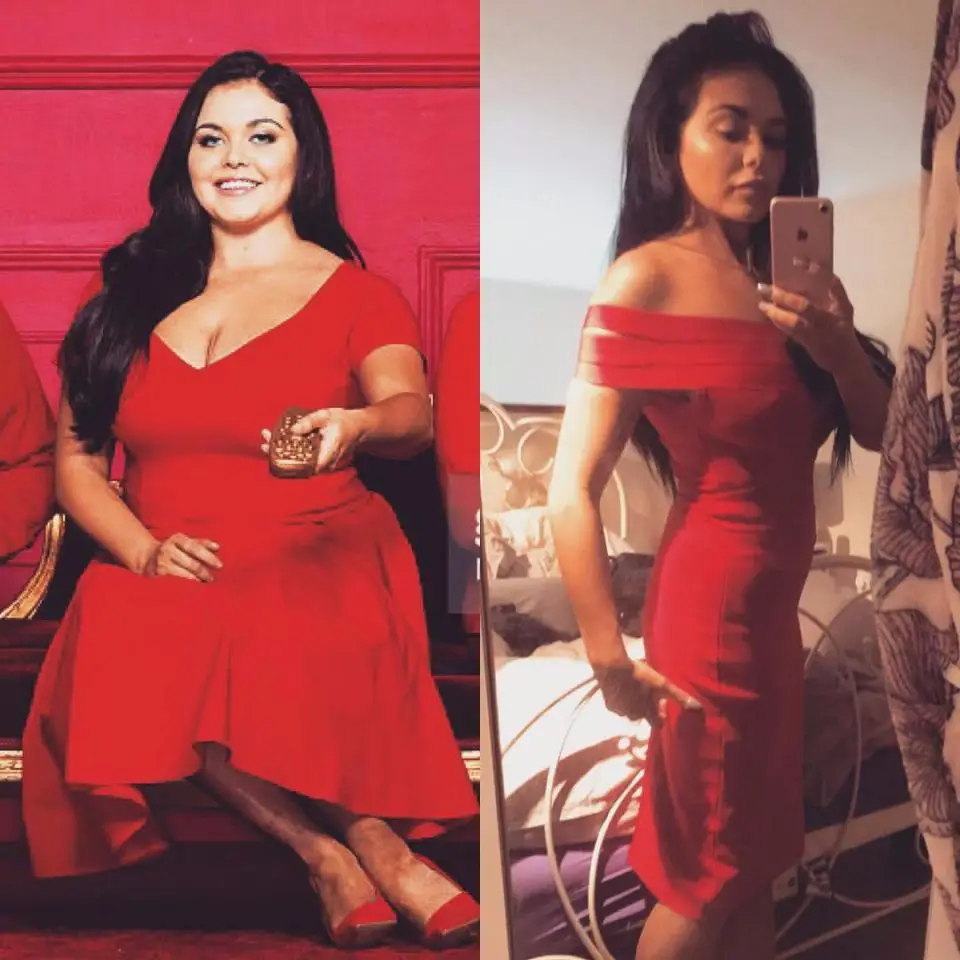 Before and after picture of Scarlett after her drastic weight loss (Photo: thesun.co.uk.)
People can only imagine the amount of hard work and dedication she has been putting in to make such a huge difference. However, she has put on weight at the moment and confessed that she was too busy to hit the gym for a while.
"I know that sounds like an excuse but I was so busy, eating on the road! Was surrounded by not encouraging people - but that's all changed."
But the 28-year-old English actress who is a New Zealander by ethnicity is all set to be back in shape with her magical diet plan, which she used to lose weight drastically. Also, she is accompanied by her trainer, who helps her out with the eating and exercise plan.