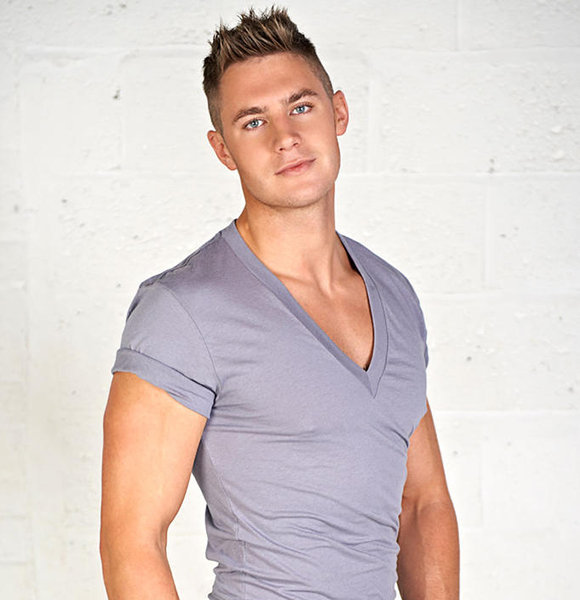 The reality star Scott Timlin has experienced multiple relationships in the past, but the question is, are the boyfriend and girlfriend going to make it for the big run.
Well, explore for yourself in the segment below!
Scott Timlin Has a Girlfriend?
The internet world knows that Scott Timlin, best known as Scotty T, is an expert when it comes to dating.
This Geordie Shore star has formerly dated Ashleigh Defty, former partner Sam Faiers, and Francesca Toole, someone who he calls his best friend.
Get to know - Wesley Snipes Talks Highly of His Father-In-Law's Contributions
Scott and his former girlfriend Francesca were in an on-and-off relationship, which ended back in February 2017. But, while they were together, they were seen having a lot of fun and were often
pictured pretty close to one another.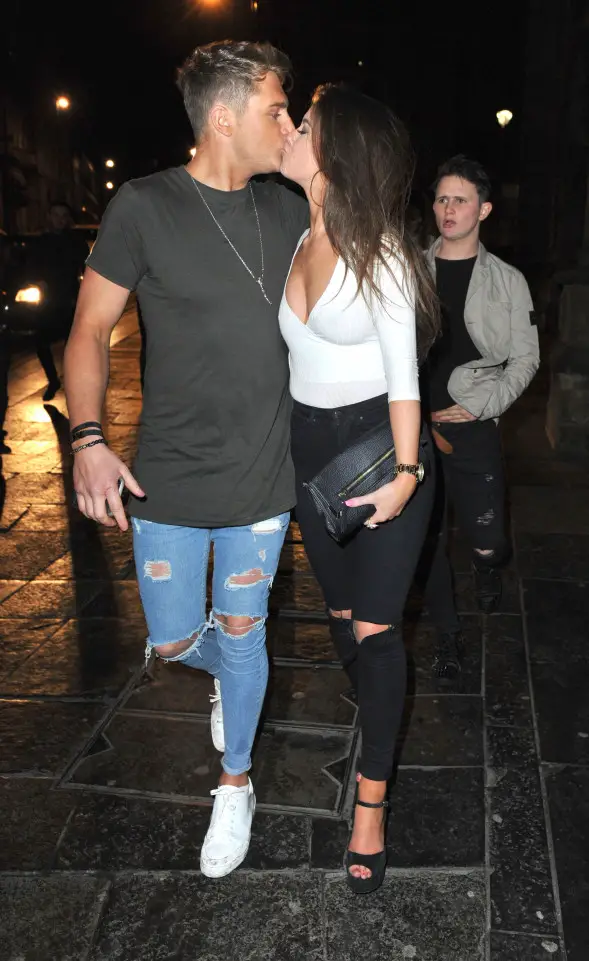 Scott Timlin with Ex-girlfriend Francesca Toole (source: thesun.co.uk)
Scott, back in May 2016, elaborated; that due to his professional obligations, he was not able to commit to Francesca. He said,
"Francesca is my best friend. I don't want to go out and pull other girls – I've been there and done that. If I have spare time I want to spend it with Francesca, but I don't think it would be fair on her or me. If I have a girlfriend I want to spend every day with her. It's a really hard situation."
"I would marry her if I wasn't away and always in Newcastle."
But this CBB 2016's winner is now past Francesca and has a new flame in his life, who is "opposite to him." Sharing some minute details about his current love, he said,
"My new girlfriend never goes out and she is chilled out as well," 
He continued,
"With Francesca it was like "let's go out and into town", she was rowdy and she was trying to act like me, but I don't need that. I need someone who is the opposite to me. I need someone to bring me down a bit.
"I am doing my thing and my new girlfriend is the perfect girl for me. I am in love with her."
While the man opts to keep his partner's identity a secret, they reportedly met while doing panto over Christmas in 2017, and his partner is professionally a dancer.
Recently in 2019, the star was linked with Chloe Elizabeth Wilson, whom he started dating in 2019. Making it clear that he broke up with his mystery ex-partner and started dating Chloe.
More on - Amanda Brugel Shares Tips on Parenting- Get to Know Her Children
But the couple ended up breaking up after two months with zero information on how and why.
While the star had many ups and downs in his romantic life, there was an ongoing rumor about him being gay. However, as the star has not come forward with any statement, we cannot assume one's sexuality making it a mystery.
Jumping on speaking of his family life, Scott was raised alone by his mother, Gill Baxter, after his parents split up, but he is equally close to his father and lived with him for around eight months in Tenerife.
Stay with us for more updates!