Social media star Scotty Sire is well recognized on YouTube for his hilarious dating videos. Known for his witty humor, Scotty made a significant fan base in the video sharing site, but YouTube isn't the platform he first started his career with.
Explore his bio to learn all about his professional and personal life including his net worth, height, and girlfriend.
Scotty Sire's Bio: Age, Family, And Net Worth
Scotty Sire is a Californian native, who was raised in a middle-class family. Scotty - age 27 - professes his birthday on 1st of April, otherwise known as the April's fool day.
His father owns a construction company; whereas, his mother - a Lebanese by nationality - manages the Sire household. His family also consists of four brothers: Kevin, Davey, Dorian, and Lucas.
Another YouTuber's Bio:- Desi Perkins Bio, Age, Wedding, Ethnicity
Among his family members, his mother Crossen Sire is active on social media and has even appeared in many of his Vine videos.
Scotty's bio suggests that he started his professional career as a worker on his dad's construction company. He later left the job to become a bartender. 
Meanwhile, the social media - who possesses a height of six feet - also became active on Vine, finding popularity in a short time. After his initial success on Vine, Scotty sought a broader platform which he found on YouTube. 
He also released a music album in 2018, titled Ruin Your Party.
As of 2019, he has amassed over 2.6 million subscribers on his YouTube, while earning $25.3k to $404.9 per year from the video sharing site. His net worth is still under review.
Gay Rumors Surrounds Scotty
Scotty was often suspected of being secretly gay, and his actions didn't imply otherwise. While his friendship with a guy named Gary Rojas started the gay rumors, it didn't end with it. His endless tweets provoking gay men had everyone believe that Scotty was indeed gay.
Gay Allegations:- Kevin Chamberlin Obscure Married Life With Wife Hails Gay Rumors, True?
However, the gossips turned out to be false when Scotty announced his relationship with a girlfriend.
Dating YouTuber Girlfriend
Scotty is in a relationship with a YouTube star named Kristen McAtee. He was the one to give his girlfriend a head start in her career, often featuring her on his videos.
Scotty's dating life became public in 2018 when he released a song titled Take Me Away dedicating to his girlfriend and their love story. The internet sensation and Kristen made their Instagram debut as a couple on 14 February, both posting pictures of their partners.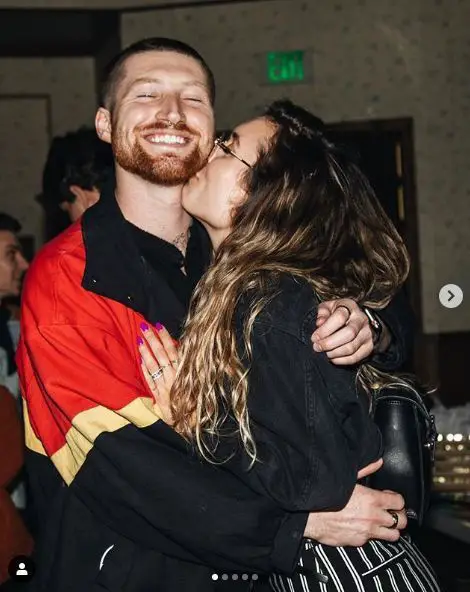 Scotty Sire with girlfriend Kristen McAtee at her birthday on 28 March 2019 (Photo: Scotty Sire's Instagram)
Further, Scotty also threw a surprise birthday party for his girlfriend on 28 March 2019. While getting married might not be in the immediate interest of both Scotty and Kristen, many must be relieved that he is not gay.