Desi Perkins is the one half of the YouTube superstar duo, who run an immensely popular channel titled The Perkins... Delve into her biography to learn about her personal life...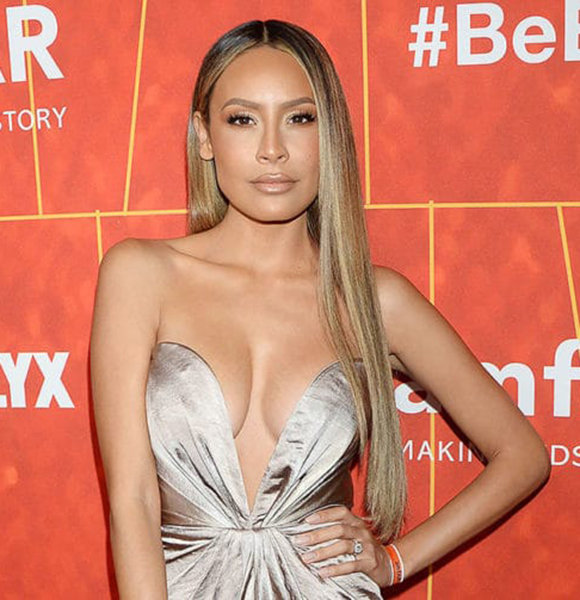 Desi Perkins is the one half of the YouTube superstar duo, who run an immensely popular channel titled The Perkins. Her self titled YouTube channel boasts over 3.2 million subscribers. 
A lifestyle and beauty vlogger, the California-native has a substantial social media following besides YouTube. In Instagram alone, over 3.8 million follow her.
Her nails and makeup tutorial based on celebrities is a hit among the younger demographic, who consider her a goddess-like figure. Delve into her biography to learn about her personal life!
Bio - Age, Ethnicity, Family & Birthday
Born in 1987, Desi grew alongside her three siblings - all brothers - in California. A Pisces by birth sign, she celebrates her birthday on 3rd March every year.
Celeb With Same Last Name:- Sue Perkins & Wife-Like Partner | Why Openly Gay Couple Won't Have Kids
Of all the family members, the makeup guru - now age 32 - credits her biological father for instilling the confidence in her. And, because of her family' Spanish and Mexican heritage, she identifies as belonging to Latino ethnicity.
Early on her social media career, her detractor questioned her claims of being a Latina. And to which, Desi swiftly addressed the issue on hand by tweeting:-
"Why do people keep saying I'm a white girl? I'm Mexican. I didn't get the chancla [sandal] as a kid 2 be called not Mexican enough for u. Back up."
A proud Mexican-American, the YouTube sensation remains true to her ethnicity and heritage.
Height, Weight, Nails & Makeup
Desi stands at the height of five feet and five inches (165 cm) while boasting the weight of a little over 120 pounds. Gifted with equally gorgeous hair and flawless facial features, she also has a tattoo on her right wrist.
While it's true that her beauty makes her an attractive figure to follow on Instagram, it was - however - her nails and makeup hair tutorials that made a hit among the people of all age, gender & creed.
Fellow Instagram Star:- Model Sjana Earp Age 24 Bio Reveals Height & Dating Status Of Yoga Expert
Wanting to diversify her audience, Desi later shifted her focus on putting out more vlogs on YouTube. With a little assist from her husband, it turned out to be a smooth transition.
Any Info On Her Wedding With Husband?
Desi and her husband Steven Perkins embody the title "partners" to the fullest.
Steven, a talented graphic designer, handles all the technical aspect of the beauty guru's YouTube content. From shooting the videos to editing it, he does them all with utmost precision. Meanwhile, Desi looks provides the creative angle to the materials.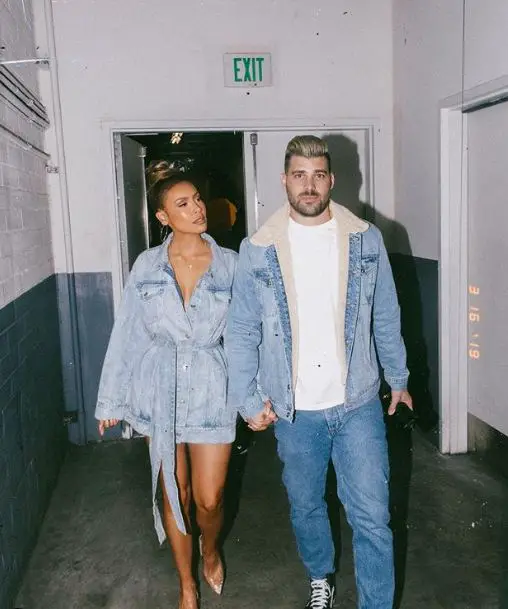 Desi Perkins and her husband Steven Perkins channel their inner "Britney and Justin" circa March 2019 (Photo:- Desi Perkins' Instagram)
Also, her husband's sister works as her assistant.
Despite being married for almost seven years now, Desi and her life partner Steven are yet to enjoy parenthood. It is, however, not for their lack of trying though. In July 2015, the beauty vlogger opened about the miscarriage she suffered on Instagram by writing:-
"I never shared this on Instagram but a couple of years ago I had a really bad miscarriage. I had a really hard time with it and wouldn't get out of bed... "
By the time she made the startling revelation, she and her husband were a married item of more than three years. They had tied the knot in a beautiful wedding ceremony on 21st July 2012.
Similar Low-Key Wedding:- Zandy Reich Wiki, Wedding, Lea Michele, Job
The marriage predates Desi's meteoric rise to popularity. Thus, the essential details of their wedding evade the public radar.