Entertainment
Shayna Taylor Wiki: Her Age, Rejuvenated Relationship with Boyfriend Ryan Seacrest and Other Engaging Facts
American model Shayna Taylor is someone who is not a household name when it comes to the field of modeling, but still, is a renowned personality in her field of involvement.
But, how much do you know about her life other than her modeling career? Not much right?
To broaden the knowledge read about this gorgeous model, and also bring her uncertain relationship with her TV and radio personality boyfriend, Ryan Seacrest, who she dated, broke up and then reconciled and vice-versa.
Relationship History With Ryan Seacrest
Shayna Taylor and her boyfriend Ryan Seacrest started dating one another back in 2013, and the love between them was so strong from the very beginning that Ryan even took his then-new girlfriend to introduce her to his parents.
During the Thanksgiving break in 2013, the radio personality took the significant step of introducing his then-new girlfriend, Shayna to his parents.
Attended Thanksgiving Gay Parade:- Daniel Tosh Talks About Wife As Married Man; Still Gay Rumors Persist, Why?
The TV star and radio personality along his loved ones enjoyed a fun family lunch in the picturesque Argentina capital city of Buenos Aires in the leafy suburb of Palermo.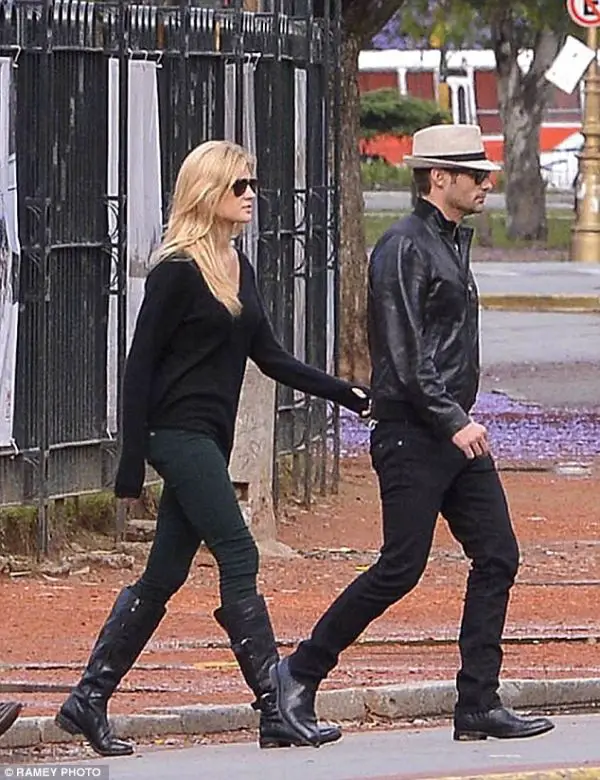 Shayna Taylor and boyfriend Ryan Seacrest in Argentina, 2013 (Photo: dailymail.co.uk)
But after dating for around 18 months, things went sour between them, and they split with one another. The reason for the split was not made public, but all of that didn't matter as the two reconciled back in April 2017.
The fans were then happy for them as they made their first red carpet appearance on April 29, 2017, when they attended the MOCA Gala 2017 held at the Geffen Contemporary at MOCA in Los Angeles.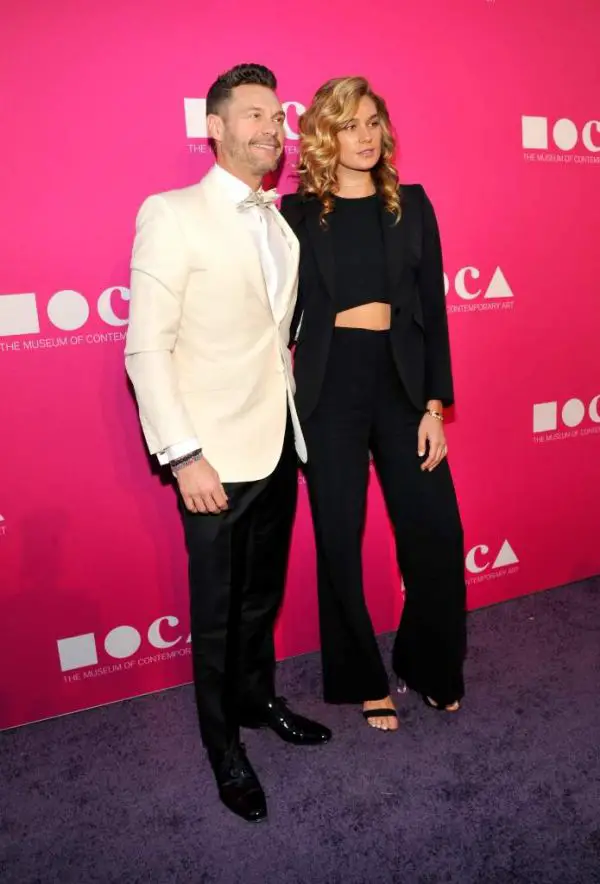 Shayna Taylor and Ryan Seacrest attend the MOCA Gala 2017 at the Geffen Contemporary at MOCA, Los Angeles, April 29, 2017 (Photo: heavy.com )
Lovebirds Shayna and Ryan also took the massive step of moving in together at Ryan's Manhattan home.
Breakup Once Again & Reconciliation
Unfortunately, the blogger found herself single yet again after the pair broke up in February 2019. However, she handled the seperation very well and was transparent about her emotional maturity post-breakup to her fans. In one of Shayna's 2019 Instagram story, she quoted
Be soft. Do not let the world make you hard. Do not let pain make you hate. Do not let the bitterness steal your sweetness.
Saying that both of them stayed on good terms with one another even after the split. On the other side, her ex-boyfriend Ryan was spotted dating a mysterious woman during his trip to France. But her ex's short fling didn't show any sign of a possible future for a very interesting reason.
In August 2019, there were reports that her ex-boyfriend was trying his best to rekindle the love again with her. But it was upto the model to decide if she wanted to give it another shot at working out their failed relationship.
However, after some disarrays in their relation, fans of the couple finally took a breath of relief upon seeing them together again. The pair started getting spotted again in several occasion candidly.
On 5th Septemeber 2019, Shyna and Ryan were seen in public strolling together on a shopping date. Although there wasn't any PDA involved, it did suggest their eventual reconciliation.
Moreover, in the same month, her ex-partner confirmed that she was invited to spend the Thanksgiving of 2019 with his family. So, it further proved that the two were close on a more personal note.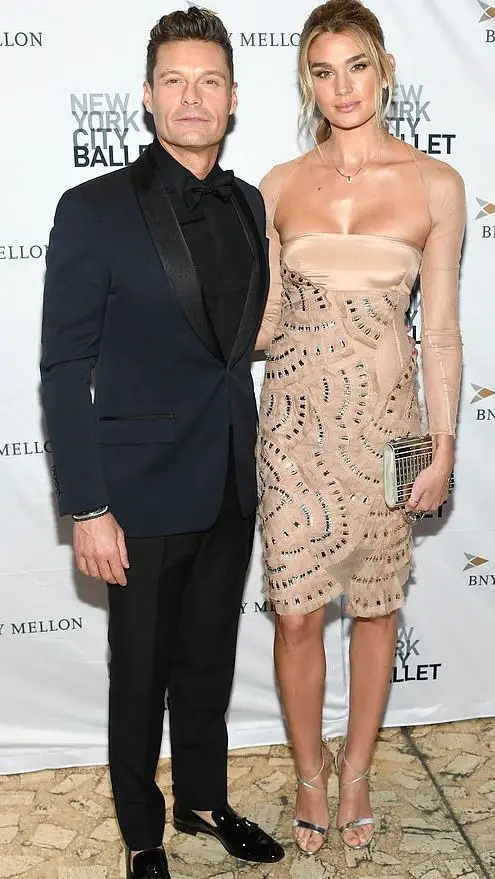 Shayna Taylor and boyfriend Ryan Seacrest attend the New York City Ballet's fall gala benefit event on 26th September 2019 (Photo: dailymail.co.uk)
Likewise, on 26th September 2019, she and her boyfriend attended the New York City Ballet Fall, Fashion Gala. So, with their reconciliation now official again, only time will tell how their love will fare in the long run.
Wiki-Like Bio
Born on 24 March 1992, in New Mexico, Shayna Taylor is an American model who was formerly signed to a two year deal with Wilhelmina Models back in 2012.
Taylor has then gone on to establish a social media presence by posting several fashion and lifestyle photos to her famous and eponymous Instagram account.
Speaking of her other job, she is also a professional trainer, and a cook, who knows well how to please someone's belly.
Professional Cook:- Samin Nosrat Married, Husband, Family
She is also very close to her family including her pet dog.
The model, who stands over 5ft 9 inches (1.75 m) in height and is 27 in age, has earned a fair amount of success in her career as a model, a trainer and a chef. All her attributes and work has helped her finances a great deal, but still, she is yet to reveal the actual figure of her net worth to the public.