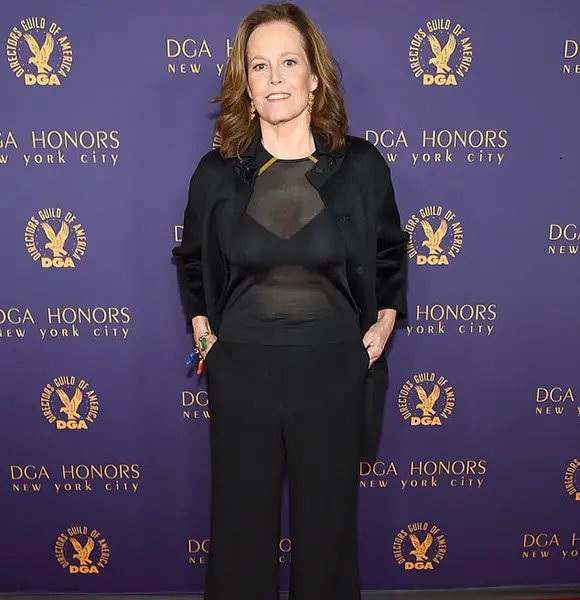 Sigourney Weaver is a sensational actress nicknamed the "Sci-Fi Queen" for her unforgettable role as Ellen Ripley in the hit film Alien. However, her acting career consisted of many other remarkable performances.
She has always been busy with her acting career; however, she always wanted to have children. Finally, her wish came true when she welcomed her child into this world, became a perfect mother, and maintained a successful married life. 
Let's take a look more at Sigourney's relationship with her child and husband.
Sigourney Weaver's Relationship With Her Children
Sigourney has dealt with her fertility issues. Her being a little older made it hard on her to conceive a baby. After years of trying, Sigourney gave up on her hopes to have children. But, because of advances in science, she was able to bring her baby girl Charlotte into the world with the help of IVF. She has explained that if she were not going to get pregnant, she would have gone for other options to have children.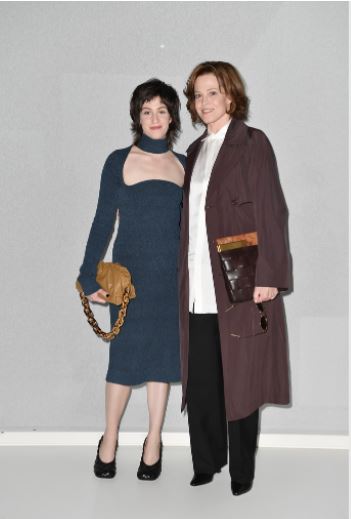 Sigourney Weaver and Charlotte Simpson in Milano Fashion Week Fall / Winter 2020. (Source: zimbio.com)
Sigourney admitted that she wished she could have had more children. She longed for more children when Charlotte was born, but due to her health concerns, she was unable to do so due to her health concerns.
Long Lasting Relations:- Michael Chernow Recipe To Happily Married Life, Family With Model Wife
On the other hand, Sigourney loves her daughter. She never regretted not being able to have additional children because she had her lovely girl. They both spend precious time together and attend various events. Her baby girl is her most precious possession for her.
When Charlotte was 18 and going to move away from home, Weaver confessed that she regrets not spending more time with her daughter due to her acting career. She also discusses how she dealt with empty nest syndrome once her daughter moved out to pursue her education. 
She needed to get treatment from a therapist to help her overcome her guilt. Sigourney was able to overcome her anxieties with the help of her daughter and husband. She is very grateful to her daughter and husband for allowing her to follow her dreams. 
Sigourney Weaver's Husband
There is no doubt that Sigourney's acting career has been quite successful. However, despite the busy life of an actor, she has also maintained a successful married relationship.
The actress has been longtime married to Jim Simpson, who is an actor-director by profession. His most well-known works include the likes of Event Horizon, Spice World, and The Guys. Sigourney tied the knot with Jim on 1 October 1984.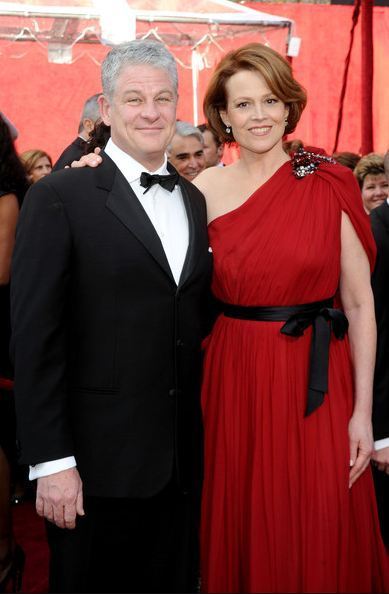 Sigourney Weaver with husband Jim Simpson at the 82nd Annual Academy Awards (Photo: zimbio.com)
Six years into the marriage, Sigourney and Jim welcomed their first child, Charlotte Simpson, on 13 April 1990. Much like her parents, Charlotte is also an artist, who has worked in movies like The Guys and Kelsey. 
With only one child, Sigourney's only regret is that she wanted to have more children but is still content with Charlotte and Jim as her family.
Know More About: Margaret Avery Raised Her Daughter as a Single Mom
Married for almost four-decade now, Sigourney and her husband are still going strong. So often seen sharing passionate moments in public, the husband and wife duo are perfect.
Her husband and child have always supported her dreams, and with that love, she has accomplished a lot in her career. 
Sigourney Weaver Career
Born as Susan Alexandra Weaver, Sigourney - aged 72 - was born to Sylvester L. Weaver Jr. and Elizabeth Inglis. Sigourney arrived in the household of the TV producer's father and actress's mother on 8 October 1949. She is 5 feet 11¾ inches (about 1.8m) in height with a successful career. 
The actress had a privileged childhood as she had the best education one could receive. She attended Ethel Walker School, Sarah Lawrence College, and later graduated with a B.A. in English from Stanford University in 1972. Further pursuing her education, Sigourney received her Master's degree in fine arts from Yale University School Of Drama in 1974.
After completing her education, she received her first role in the 1977 movie Annie Hall. 
Though her character had minor involvement in the movie, the actress' portrayal was noticed by people. After two years, she received her first lead role in the famous movie franchise, Alien.
With a hit like Alien, Sigourney's career as an actor skyrocketed. Gaining the attention of critics, directors, and other actors, she has worked on many significant movies over the years. Most of her memorable performances include Ghostbusters, The Working Girl, and Gorillas in the Mist.
LongTime in the Hollywood Industry:- Helen Mirren Net Worth, Husband, Children
She has worked for more than three decades, and with that, she has amassed a net worth of $60 million. 
She will be seen in more movies in the coming future. We will surely update you guys on Sigourney Weaver; till then, stay tuned.