Sophia Diamond belongs to the new breed of internet...As a baby of age, eight months, she ...Sophia's dating life is pretty...romance started in a rather dramatic...hasn't stopped sharing the tidbits of her...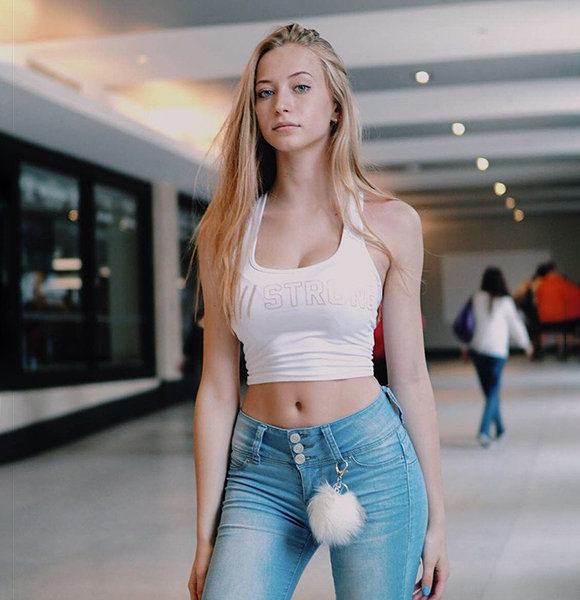 Sophia Diamond belongs to the new batch of internet stars. She first gained prominence via lip-syncing to Ed Sheeran's Shape of You on Musical.ly (now known as TikTok). Since then, she has amassed more than 2.5 million followers on the app.
Sophia's prominence helped her gain popularity in Instagram as well as YouTube. She has 1 million Instagram followers on Instagram alone and boasts subscribers over 64K subscribers on YouTube.
What Is Sophia's Age? Bio, Parents
Born in 2001 in Russia, Sophia celebrates her birthday on 21st August. The 17-year-old has lived in quite a few countries.
As a baby, while she was at the age of eight months, the TikTok star's family migrated to Israel. Little Sophia lived there till she was 11 years old; then, she moved to Canada.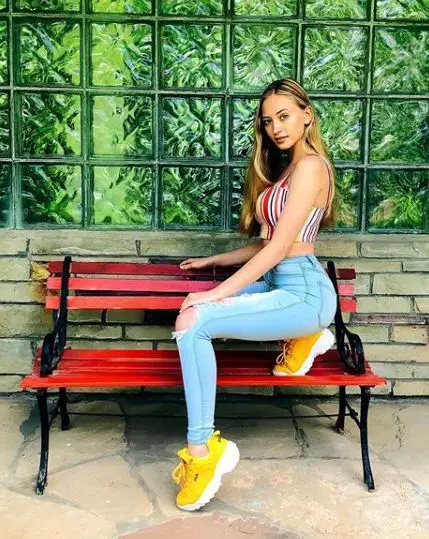 Sophia Diamond strikes a pose on 13th June 2019 (Photo: Sophia Diamond's Instagram)
Interestingly, she boasts multiple nationalities as she holds the citizenships of Israel, Canada, and Russia. Courtesy of living in these countries, she is fluent in Hebrew, English, and Russian.
Similar Internet Star:- Alahna Ly Bio, Age, Real Name, Boyfriend
Talking about her parents, she likes to keep their identity hidden and refuses to reveal their name. However, she did post her mother's picture on the occasion of mother's day on 13th May 2019 on Twitter.
Unlike Sophia's parents, her brother's identity is out in the open. His real name is Daniel, and she often posts about him on her Instagram.
Dating Life & Fame
Sophia's dating life is pretty much out in the open.
She dated Kian Salehi since 2017. Well, she used to share videos of them working out together. The pair's romance started in a rather dramatic way.
The TikTok star first met her boyfriend while waiting for her mother outside school. Soon enough, they became friends. At the meantime, Sophia was going through problems in her school as kids used to bully her.
In such a hard time, Kian stood by her side and defended her. His support led their friendship to turn into a dating affair. Sadly, she stopped posting about their romance and even deleted all her pictures featuring Kian on 12th September 2018.
Fans speculate that the lovebirds have parted ways.
While remaining mum about her dating life, Sophia hasn't stopped sharing the tidbits of her life with her admirers.
On 13th October 2018 post, she gushed about her high school. She shared a message via a caption that echoed a sentiment that as a famous TikTok star, she loved the attention, but she still saw herself as a regular high school kid.
Measurements
As a trained gymnast Sophia has a fit body. Boasting a weight of 48 kg, she even incorporates her gymnastic skills in her TikTok videos. Well, she stands at a height of 5 feet 5 inches(1.65 m).