Entertainment
Inside Spencer Paysinger's Marriage With Highschool Lover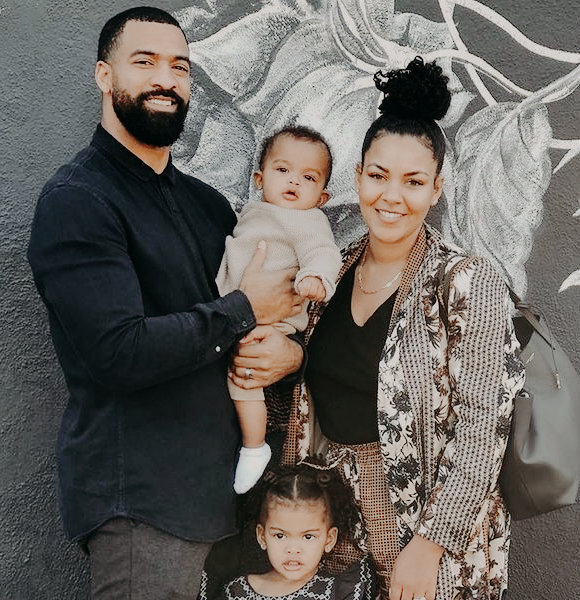 The former American football linebacker, Spencer Paysinger, has been married to his high school sweetheart, wife Blair Paysinger. 
Spencer Paysinger Professional Life:- A Look Into Spencer Paysinger's Professional Life!!
Knowing each other since high school, the high school romance turned out to be a commitment of a lifetime.
Spencer Paysinger with His Wife
Paysinger's glorious career has made headlines, and his professional life might be a known subject for his fans. But he seems to have restricted his fans from garnering much information about his personal life. 
Well, what are we here for, right?
To anyone having questions about how he met his wife. He met his lover, Blair Paysinger, in his high school corridors.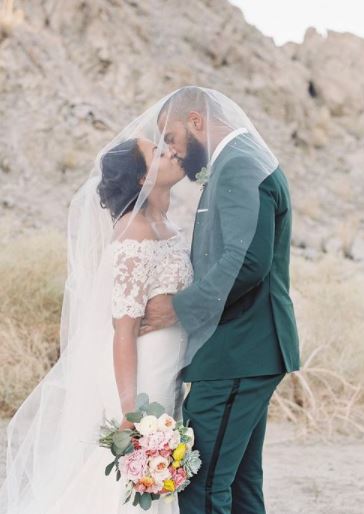 Spencer Paysinger And His Wife On Their Wedding Day (Source- Instagram)
They attended Beverly Hills High School together and, from there, sparked a fire of a lifetime. The pair celebrates life with their two beautiful children and often shares warm smiles and snuggles in their pictures. 
The parents of two recently celebrated their five years of marriage on 28 May 2021.
While Blair cannot stop herself from posting about her family amongst her followers, her husband seems equally excited about posting the family pictures. 
Spencer Paysinger And His Wife Alongside His Two Beautiful Children (Source- Instagram)
On the occasion of their anniversary, Paysinger posted a throwback picture of their wedding.
The pictures that were posted were of 5 years apart. Two pictures were from their wedding day and another two from their recent vacation. And in both pictures, the radiance and love shared is fresher than ever. 
The captions read, 
 Whoever said marriage meant "settling down" was wrong. These pics, five years apart, show one thing that's everything — THERE ARE NO SIGNS OF "SETTLING DOWN"... Thank YOU for giving me US! Happy 5 Love!
And we could not agree any less. The smiles shared in the picture 5 years apart is still fresh as new. Paysinger, age 33, has ventured into production, as he is a producer of the new CW's All American and is also an Investor and a Writer. But above all, he is a proud supporter of his wife's business, Post21shop.
Post 21 shop is a marketplace catering for black-owned businesses that Blair owns alongside her mamma. 
More Than A Wife And Mother
There is nothing wrong with devoting one's time and energy to taking care of their family. However, Ms. Playsinger has taken a different approach with her life. She has created her own brand named Post 21 Shop alongside her mother. 
Attending high school together with her now-husband, she worked as a design Intern at Alternative Apparel around 2013-14. She utilized her learning and curated it to build her brand.
The entrepreneur's ventures do not stop there. She also has her own food chain named Find Our Hilltop, which she co-owns. Her popular food chain has almost 41 thousand followers on Instagram.
While her food chain might seem to be a fun venture for her, her Post 21 Shop business, on the other hand, has a sad story related to it. 
Blair, along with her husband, recently celebrated the first anniversary of their brand on June 2nd. Congratulating his wife for a successful year of the brand, he shared how the brand was started while raising two children and amidst the tension surrounding George Floyd's murder.
The 33-year-old former athlete also shared how the plan was to postpone the launch, but due to the sad death of Floyd falling few days before the 99th Anniversary of the Balck Wall Street massacre, she felt it was the right time to launch the brand. 
He further ended the caption with, 
 There have been many ups and down's in our first year, but Blair is waking up every day and doing the work to ensure P21's continued growth. Long story short, I'm proud of my …….. wife and her mama too!!!
Having a family, multiple ventures, and a career of their own, we can only wonder how the power couple manages to do it all. Still, we are certain that their love has only grown to be stronger over the course of their professional growth. 
The outstanding football player's personal struggles and love life have been intriguing to a point where it has been narrated out on the All American series.
About The Show All American
The show has recently been streaming on the CW's platform. The show uncovers the story with a sports-centric storyline. The show has garnered a massive amount of success and currently has almost 790k followers on Instagram.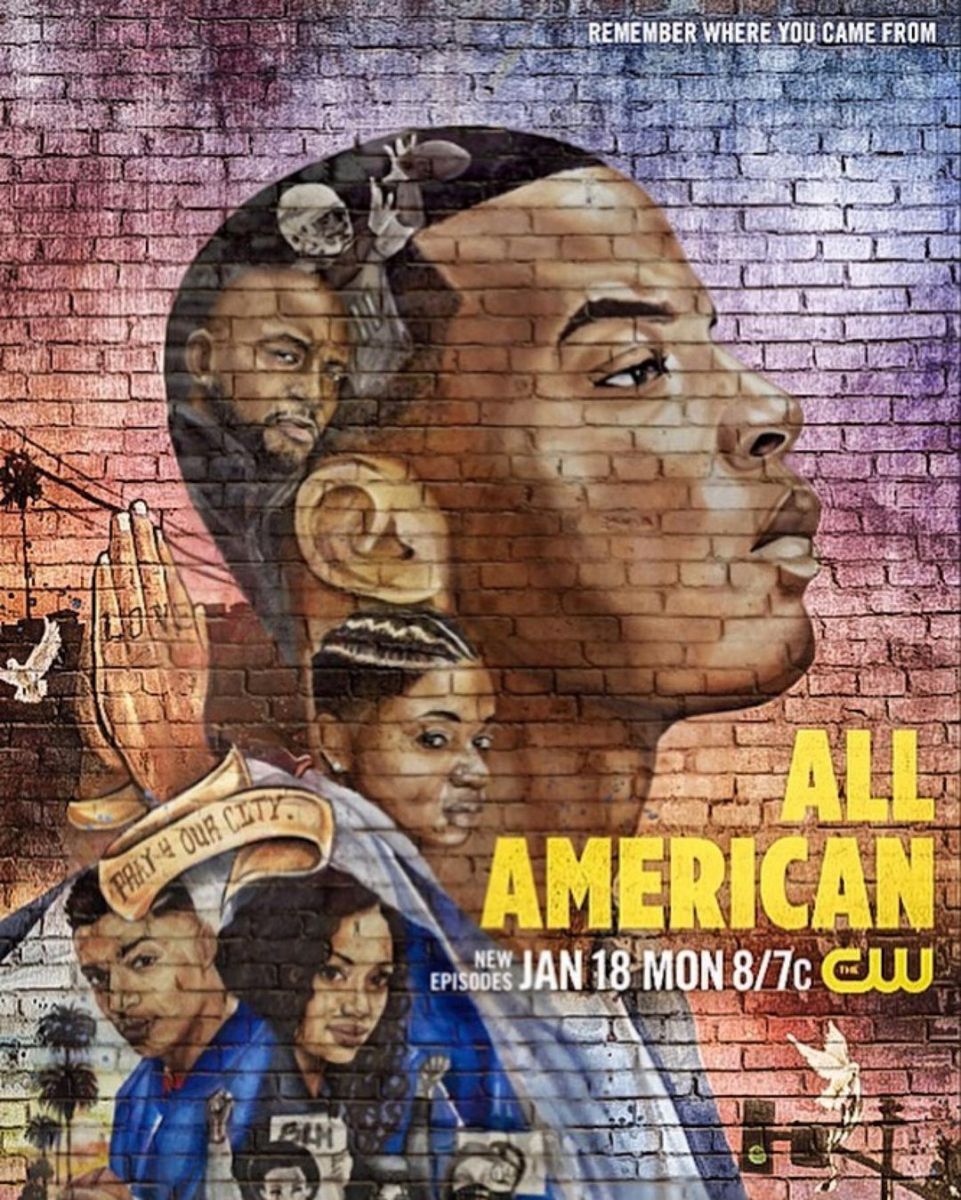 CW's All American poster (Source- Instagram) 
The show focuses on Spencer Paysinger's life, which is played out by Daniel Erza. Fans are interested in seeing how Paysinger's wife, Blair's storyline, will be incorporated into the series. For now, fans have been shipping Spencer's character with the character named Olivia Baker.
This has led fans to wonder if Olivia's character itself is the portrayal of Blair's storyline.
However, this has created more confusion as the character of Spencer Paysinger is now in love with Layla Keating, played by Greta Oniwogou.
While there is no transparent judgment of the character, we are excited to see how his relationship with Blair came to be and any dramas that will unfold.
All American has been actively streaming in CW for free.