Entertainment
Stand Up Comedian/Actress Sasheer Zamata Boyfriend, Height, Net Worth
Sasheer Zamata is an actress and comedian best known for her being a cast member of Saturday Night Live...celebrity ambassador to the American Civil Liberties Union (ACLU)...born to Ivory Steward and Henry Moore on 6 May...Saturday Night Live...has five tattoos...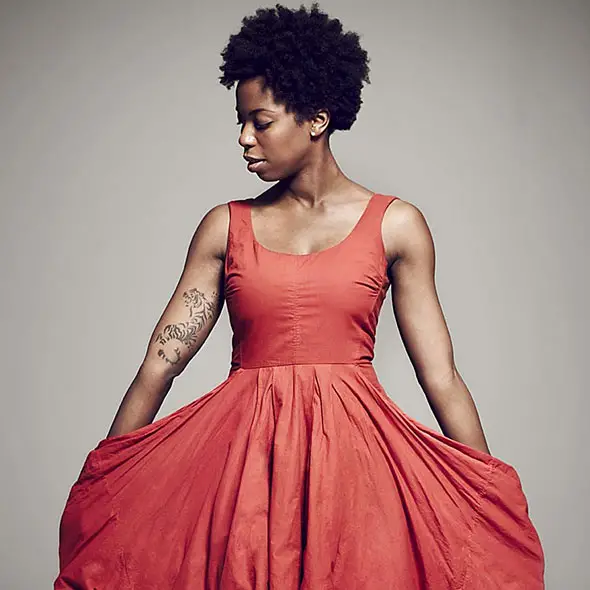 Sasheer Zamata is an actress and comedian best known for being a cast member of Saturday Night Live from January 2014 to May 2017. She appeared in a total of 74 episodes of the comedy sketch show in her four years there. 
She is also a talented writer; Sasheer wrote Sasheer Zamata: Pizza Mind (2017), and Pursuit of Sexiness (2013). 
In addition to being involved in the TV and entertainment industry, she is also the celebrity ambassador to the American Civil Liberties Union (ACLU); she has worked with their Women's Right Project. 
Sasheer Zamata's Wiki, Age 
Sasheer Zamata Moore was born to Ivory Steward and Henry Moore on 6th May 1986 in Indianapolis, Indiana.
Another Comedian:- Jimmy Carr Girlfriend, Married Status, Gay, Net Worth & Education
Her father was a lieutenant colonel in the Air Force at that time.
Saturday Night Live
The comedian's entry into the long-running comedy sketch show in its 39th season was filled with controversy.
The cast was almost entirely made up of white performers and hence received criticism for lacking ethnic diversity. She was hired as a cast member in the midst of the backlash, so her hiring was subject to much scrutiny.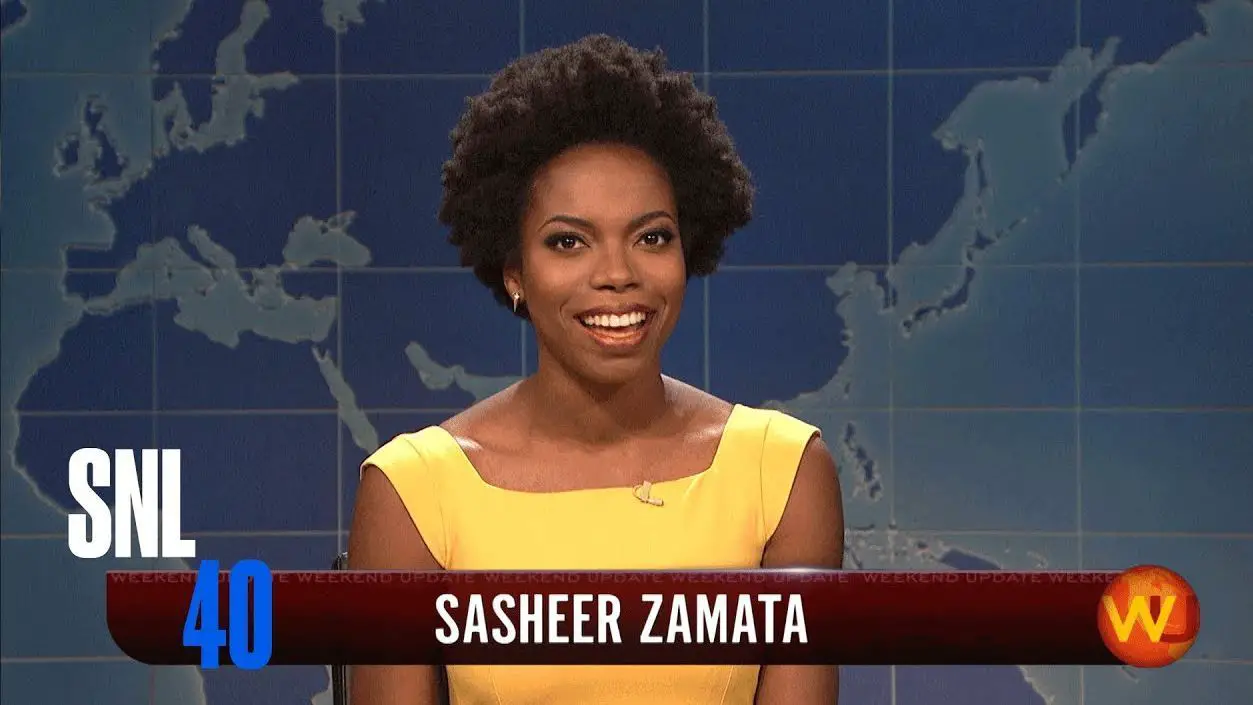 Sasheer Zamata on SNL (Photo: Saturday Night Live's YouTube)
In an interview with the Associated Press, she shared her experience when she was just hired. The comic said that the public attention stressed her out and that she stayed at home a lot. She also revealed that people would text her and ask questions like, 'What's the process like?' 'What's Lorne Michaels like?'
SNL's Fist Chinese-American Cast:- Openly Gay Bowen Yang Dating Status Now; Who Is His Partner Now?
Eventually, the situation settled down, and Sasheer established herself as a valuable and talented member of the show's cast.
She departed after four seasons and shared a picture of her being carried off the SNL stage by fellow cast member Colin Jost and celebrity host, Dwayne "The Rock" Johnson, on her Instagram. The image was accompanied by a caption that read, "Wow. What a fantastic end to a fantastic season, thanks SNL ❤️❤️❤️❤️❤️❤️❤️"
Tattoos
According to the former SNL cast's interview with crushfanzine.com in June of 2017, she has five tattoos in total.
Among them, the most noticeable is the tiger inked near her right bicep. She revealed that her little brother drew it and that she was born in the year of the tiger. She went on to explain that she felt a kinship with the beast. In her own words:
I kinda feel that I am one with the tiger because they are silent and unassuming. Yet they are viscous in they attack. I'm kinda like that. People make assumptions about what I got and what I got is kinda a lot.
Net Worth
According to celebritynetworth.com, Sasheer Zamata has a net worth of $1.5 million.
Facts
She was named after "Sahsheer," a rapidly forming crystalline structure native to the Andromedan planet Kelva on Star Trek: The Original Series (1966).

Sasheer has her name credited to over 60 works as an actress.

The actress stands at the height of 5 feet 7 inches (1.7 meters).

The comic attended Pike High School first and later earned a bachelor's degree in Arts from the University of Virginia in 2008.

She moved to New York afterward and began performing with the Upright Citizens Brigade, a New York improvisational theater group from 2009.