Entertainment
Stephen Thompson Career First Knockout, Married With Wife? Or Hiding Affair?
Stephen Thompson, Married With Wife? Or Hiding Affair Behind Career? Career's First Knockout...On March 2019, Stephen Thompson and Anthony Pettis fought in the UFC Octagon, where the majority of the fight was led by Thompson due to his height and reach...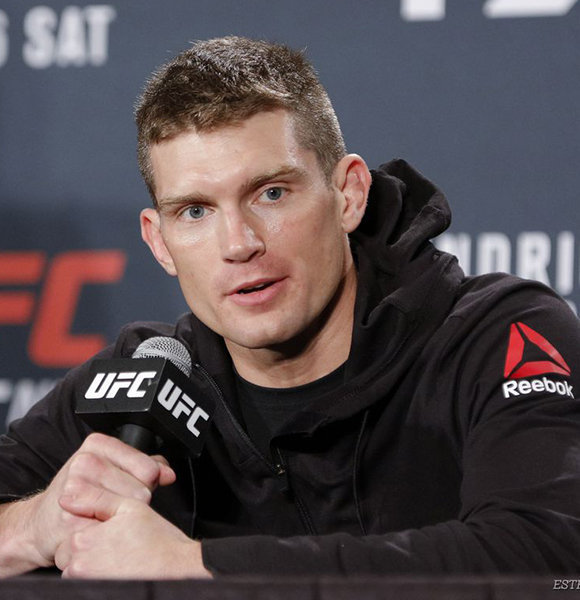 UFA fighter, Stephen Thomspon aka "Wonderboy," has been brutally knocked out only once in his MMA career back in 2019. Out of Thompson's 21-fight professional MMA fights, UFC Fight Night: Thompson vs. Pettis became his career's first brutal finish. 
Brutal Knockout By Superman Punch 
On March 2019, Stephen Thompson and Anthony Pettis fought in the UFC Octagon, where the majority of the fight was led by Thompson due to his height and reach. 
However, at the end of the fast and diverse striker, Pettis missed one of the strikes from Thompson and landed a superman punch to knock him out brutally. 
 During Thompson's appearance on the podcast- Joe Regan Experience, while recalling his loss to Pettis, he mentioned that it was a relief to get knocked out- 
"It wasn't even hard. I've been hit harder. This was just right on the button. To be honest, it was a relief getting knocked out. I mean I've got close to 80-something  fights with kickboxing and MMA together and I've never been knocked out..." 
Thompson also added that he would rather get knocked out than be beaten badly during the rounds- 
"It was always one of those, This is gonna be it... this is gonna be the time I get knocked out. This was always going through my head. And now that it happened, it's not that bad. I'd rather get knocked out than get the... beaten out of me for five five-minute rounds…" 
Major Injury & Win In 2019
On UFC 244 match held on 3rd November 2019, the fighter could perform using his extreme capability during his game against  Vicente Luque.
Married UFC Fighter:- Katlyn Chookagian Career, Net Worth, Personal Life
However, he broke both of his hands while bouncing back to defeat Vicente. He broke his knuckle while charging on his opponent's head and a front knuckle too.
Throughout the fight, the audiences weren't aware of his injury as he fought with precision. 
Talking about his experience inside the ring during the fight, he said- 
"Third round, I threw them anyway. I wanted to go out there, put on a good show for the fans and come home with that W and try and put him away, so I had to let those hands fly."
Is Stephen Thompson Married?  
Amid the professional endeavors that required him to pay significant attention, it is evident that Stephen had less time to vest in the other factors of life. However, there remained a possibility that Thompson successfully managed to keep the details of his personal life to himself. 
Also, no information about either his dating affair with a girlfriend or his marriage with a possible wife had ever surfaced out in the media.
Awarded Performance Of The Night At UFC:- Mike Perry Wife, Dating, Family, Net Worth
So, for now, it's unclear if Stephen is hiding his love life behind the curtains or is single. 
Showcases Love Towards Family On Social Media 
Though Stephen likes to keep his love life under the wraps, he is very open about sharing his time with his family on his social media. 
On the occasion of the fighter's father's birthday on May 5th, 2021, he shared a picture with his dad expressing his love and appreciation towards him. 
Besides spending quality time with family, Stephen usually prepares for fights at the UFC. Before joining the UFC, Stephen was a five-time world champion kickboxer and later debuted professionally in MMA in February 2010. 
Short Bio 
Stephen first came into the limelight after defeating Dan Stittgen and winning the Knockout of the Night honors on 4th February 2012.
He was born on February 11th, 1983, in Simpsonville, South Carolina. His family includes two brothers and two sisters, along with his father- Ray Thompson,  a former professional kickboxer and owns a karate school called Upstate Karate.