Entertainment
Where Is Suri Cruise Age 12 Now? Wiki Facts On Daughter Of Tom Cruise
Born to the celeb couples of Tom Cruise and Katie Holmes, the 12-year-old Suri has been getting a lot of public attention. After her parent's divorce and the absence of her father, Suri has been trying to lead a normal life with her mom. Her recent involvement along with her wiki are.....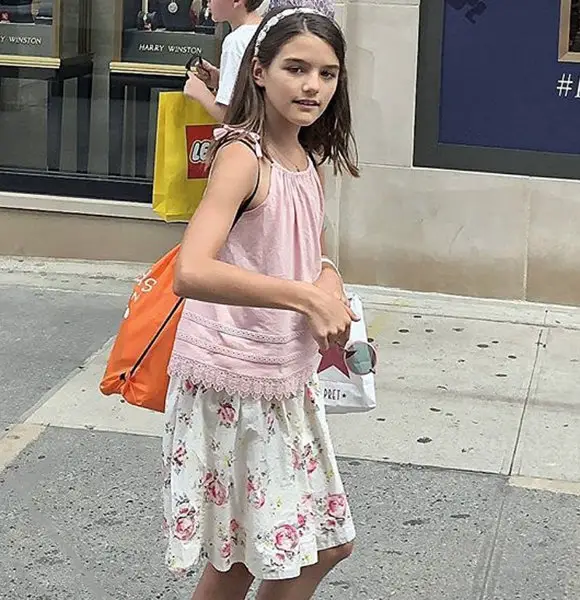 It's a different story and a different lifestyle when one is born to celeb parents. Katie Holmes, the Hollywood sensation who dreamed about becoming Tom Cruise's bride soon had her wishes granted. With a love story already dreamy as such, it was obvious to everyone that their kids would share the happiest life anyone could ask for. 
When the knot was tied on November 2006, the couples then welcomed their daughter Suri soon after in their lives on April 2006. Stealing the cover of the Vanity Cover as an infant and attracting more headlines for her parent's divorce: Suri just landed in the tabloid and fashion spot for her famous parents.
Both for better and worse!
Tom Cruise Not A Perfect Father Material: Bad Ties With Daughter
Like most of the Hollywood love stories that start off romantic and ends with signed divorce paper, Tom and Katie's story was no different. The couple who were amongst the hottest and glamorous pair ended their tie with daughter on Katie's side.
You May Also Like: Budding Relationship! Katie Holmes Has Just Confirmed Her Boyfriend
The media no doubt had their cameras fixed to their daughter Suri since the day she was born. News, tabloids, and headlines woke up every day with her. This attention in the press peaked more after her parent's divorce, where the media flooded their concern about the young Suri's future.
Tom Cruise, who was a strict practitioner of Scientology, made everything difficult with his one religion including his ties with his own daughter. Suri, since the age of 7, blew out candles without her father beside her.
Her trials to amend relation with father Tom grew more crucial with age. But no signs of fatherly presence in her life, made Suri live every day with her mom who had become her best friend.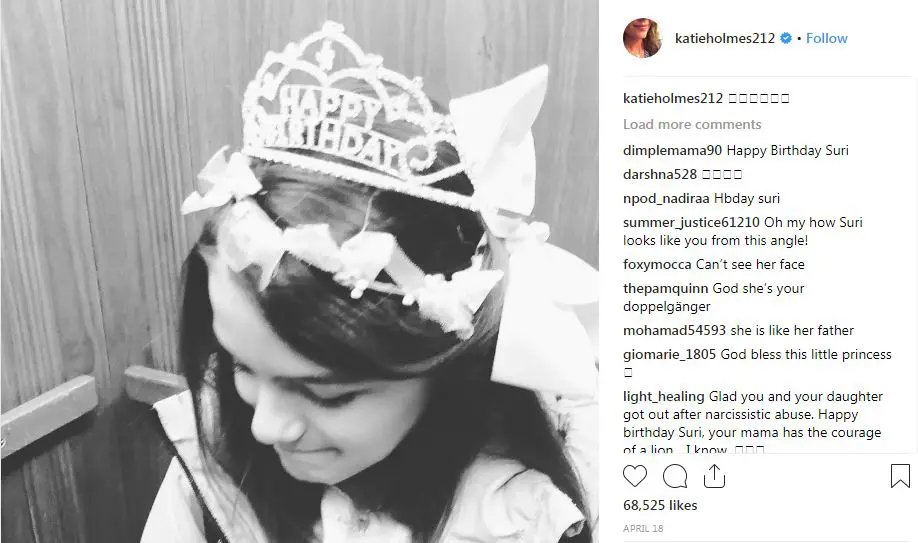 Holmes Instagrams about daughter Suri's 12th birthday (Photo: Katie Holmes's Instagram)
With a father, who has successfully earned a net worth of $570 million and a mother worthy enough of $25 million, no doubt young Suri was financially stable.
But the love that she needed at such a tender age from her father was somehow increasing with age. This made her life a little troublesome than the other celeb kids.
Read Also: Nazanin Boniadi Nearly Got Married To Then Boyfriend Tom Cruise; Had A Horrifying End To Dating Affair
Where Is Suri Now? News About The Celeb Kid:
Suri, in the absence of her father, has carried on life as normally as possible alongside her mom. In the autumn of 2012, she got enrolled in the Sacred Heart School in Manhattan.Saying goodbye to her paparazzi-worthy wardrobe and getting dressed in her school uniform; Suri has been attending Catholic Girls academy ever since.
It isn't just about the High-profile education that Suri is receiving. The young girl has grown into a kind and modest kid as per reported by her mother. Katie Holmes reported to Today in 2015 saying her daughter has become a
"very, very generous and very sensitive" girl who loves to give. "She's always saying, 'Mom, let's give my old toys to people who need it, so, we're always doing that."
Earlier this year, Suri was also seen at Pride were she was spotted selling some lemonade with her friends for $2 a cup with Rice Krispie treats. Everybody who attended the Parade was taken aback with her innocence and kindness.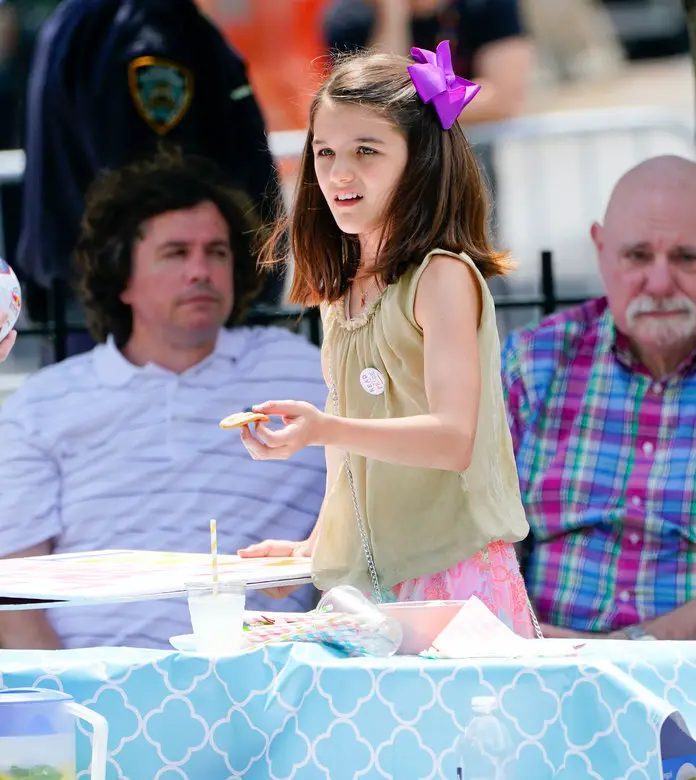 Suri setting up a lemonade stall at the Pride Parade (Photo: instyle.com)
But despite all these, Suri like any other celeb kid loves to visit her mom to the set, attends Award program with Katie and is indeed the top most priority of her mom. The 12-year-old is a big lover of dogs She takes her dog Honey out for a walk and loves to pet her.
She loves Broadway shows and theaters and has recently been attending the Hamptons parties. She has been doing everything normal as the other kids have done. With extra love and support from her mom's side, no doubt Suri will surely one day grow up to be a personality of her own.
More Celeb Kid: Angel Iris Murphy Brown 2018: Birthday With Father Eddy, Parents Battle,11 Siblings
 It just makes Suri's life a bit difficult to grow up without her father, but her mom tries to mend all the gaps and has been giving her a life full of happiness.