Entertainment
Are Susannah Constantine & Husband Bad Parents? They Say Yes
Susannah Constantine is an English journalist, advisor, author and designer best known for her work as... possessing unquestionable talents, her parenting skill was called into question after ...Susannah however,...
A fashion icon and a diva, Susannah Constantine has made it big in the fashion industry with her unique vision for dressing and styling.
All credit to her multi-talented personality, English Fashion journalist and TV presenter, Susannah Constantine has been a household name for over two decades!
Also the author, and designer, Susannah, achieving success in most of her career endeavors, can safely say she has led an accomplished life with an exception; the parenting responsibility.
Well, the question is whether the What Not to Wear star, Susannah and her husband is a bad parent in real?
Bad Parents For Children Alongside Husband Sten Bertelsen?
Susannah Constantine, alongside her husband Sten Bertelsen, has redefined love after their 23 years long marriage, still running safe and sound, going by her social media posts where her husband appears on regular occasion.
The couple has also been blessed with three children to add the spark in their marriage in the form of Cece, Joe, and Esme.
You May Also Like: Fashion Designer Trinny Woodall Rejoices Shopping with her Partner setting Aside Husband Related Legal Issues!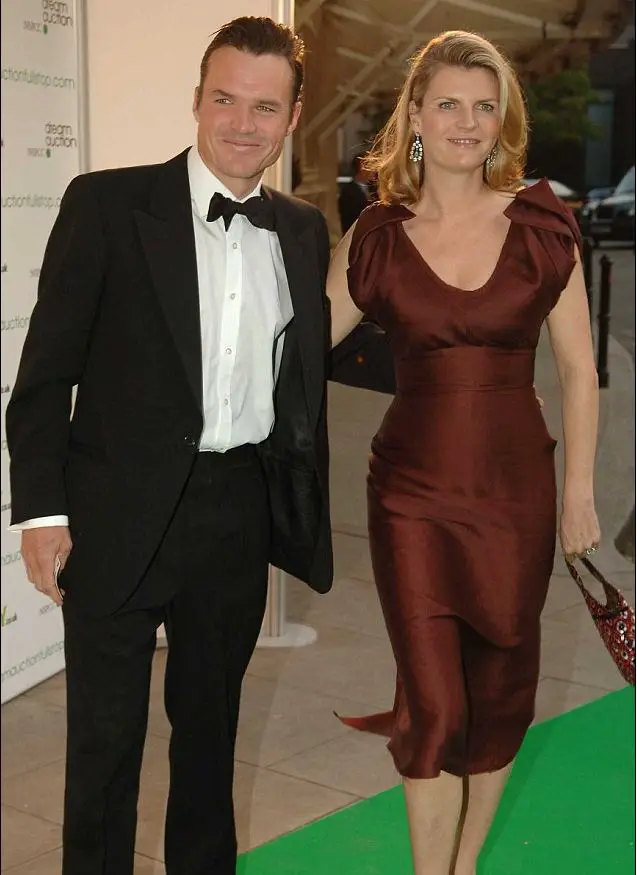 Susannah Constantine along with her husband Sten Bertelsen. (Photo: dailymail.co.uk)
However, it has not been all sunshine and rainbows for the Fashion writer and her husband. They have been questioned for their parenting skill after a disturbing hunting incident was highlighted by many of her followers in social media.
A passionate hunter herself, Susannah came under the hammer and received a lot of criticisms after she posted a picture of her daughter Cece clutching a dead a duck with blood smeared over her face to mark her first kill in November 2014.
In a generation dominated by animal rights, this incident did not settle in well for the animal activists all over the world.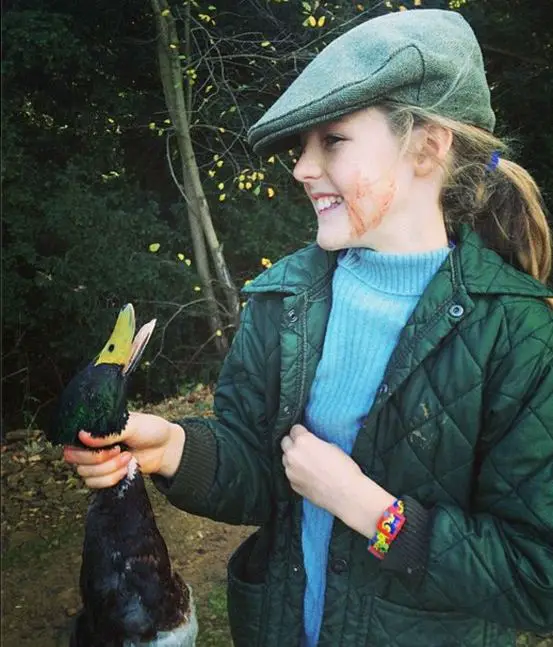 Susannah Constantine's daughter Cece holding a dead duck with blood on her face marking her first kill. (Photo: dailymail.co.uk)
A spokesman for Animal Aid criticized the Strictly Come Dancing star, Susannah for allowing a ten-year-old hold a gun, worried about the consequences it may have in the future,
"There is no justification for putting a weapon into the hands of a child."
This wasn't all for the fashion advisor. A spokesman for People for the Ethical Treatment of Animals questioned her mothering skills following the incident.
'Susannah's mothering skills have to be called into question, as she's evidently failed to convey the most basic lesson of "Do unto others as you would have them do unto you".'
Thus, this incident which may have just been a family trip for the Constantine family has gone on to question her parenting skill.
Don't Miss: Jay Paul Molinere Also Has a Life Besides Hunting! Learn About His Married Life, Wife And The Family He Shares
After getting such criticisms, Susannah alongside her Danish businessman husband Sten would surely reconsider taking their children out for a hunt.
Bio Reveals Age, Career Highlights and Net Worth
Despite being born in a wealthy family to rich parents, Susannah didn't have it all smooth in her childhood days as she witnessed her mother go through mental health problems since her early days. Inspired by the incident, Susannah has also published a book in a cause to aware people about mental health problems.
Susannah, age 56, came into everyone's recognition after her second book came out titled What Not To Wear, which she co-wrote with her fashion partner Trinny Woodall. Giving outspoken advice on what not to wear, the star marked her name in and around the world of glamour.
Since then she has never looked back, with continuous TV appearances, the latest of which came in the form of Strictly Come Dancing in 2018.
A popular figure ever since her early career days, Susannah has had some hugely popular names in her dating list before she met her husband Sten at the age of 28. The list includes the names of Princess Margaret's son David Viscount Linley and cricketer Imran Khan.
Read Also: A Look At Ted Gibson's Married Life With Gay Partner! Along With A Bio With Age and Other Facts
Standing in at a height of 5 feet 7 and a half inch, Susannah similar to her height has had a long and glorious career. Despite some questions raised about her parenting skill, she remains unaffected by the criticisms and spends her time with husband and children enjoying a net worth of  5 million pounds.