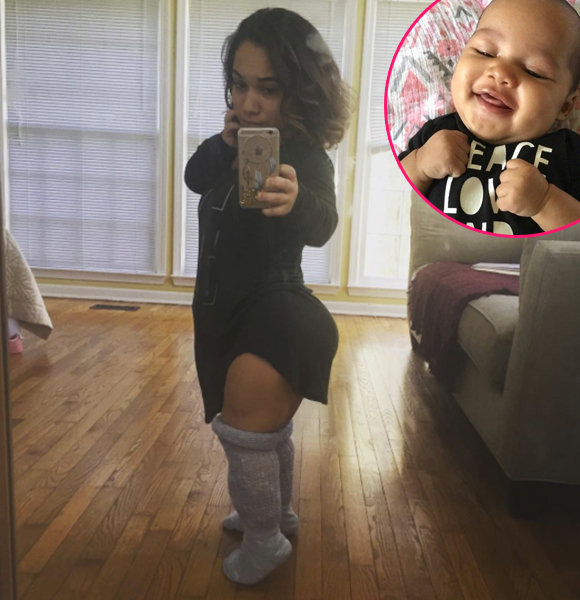 American reality star Tanya Scott rose to fame from the Lifetime's famous show, Little Women: Atlanta. Despite her dwarfism and exotic history, Tanya was loved and admired by the show's viewers and provided substantial fame in a short time.
Today, know all the crucial aspects of the little lady's personal & professional life including nationality, measurements, and so on.
Tanya Scott Bio; Age, Parents, Height
25-year-old Tanya was born in the United States. She is an American by nationality. She grew up with parents Alice Jewell and Guy Scott Jr., but, her parents do not suffer the same fate as her.
The Atlanta resident's parents are both above the height of 5 feet 5 inches (1.65m) while Tanya is only 3 feet 11 inches (1.19m) tall.
However, there might be a silver lining to her dwarfism as she hasn't put on much weight, despite bearing three children. Some even claim that her condition, Pseudoachondroplasia, is due to her mixed ethnicity; her mother is a white woman while her father is a black guy.
Like Tanya:- Evan Eckenrode Age, Net Worth, Parents
Tanya previously worked as an exotic dancer, but she later changed her profession as a herbalist and launched a brand titled Life Body Naturals.
She eventually moved to Atlanta from Virginia. Meanwhile, she was included as a guest member on the second season of Little Women: Atlanta. She joined the show as a regular cast on the third season replacing the likes of Brianna Lyn and Emily Fernandez.
Tanya even retained her part in the 4th installment but, didn't return for the fifth season.
As of today, she is focused on expanding her net worth with herbal business rather than appear in a reality show.
Husband; Baby With Ex
Tanya gave birth to her first child, a baby boy named Jaidan Neal on 31 December 2014. At the time, the little lady was dating Devon Neal but, also cheating him with Nico Cobb.
Tanya gave her son Devon's last name, but the kid's father, in reality, was Nico. Unaware of the fact, Devon raised Jaidan as his son for years before becoming aware of her adultery.
But Tanya's second child, daughter Luna Neal, was his biological child. The pair eventually split up, and the reality star moved back to her former cheating partner, Nico.
Divorced From Unfaithful Husband:- Lisa Nicole Cloud Background: Cheating Husband, Married Life Shaken, Divorced?
Nico and Tanya welcomed one more baby from their relationship, a daughter named Tahirih, who was born on 15 July 2017. The two separated at some point in 2017 and Tanya got back with ex-boyfriend, Devon for a while before breaking up again.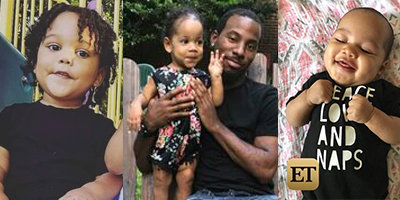 Tanya Scott's first child Jaidan (right), daughter Luna with father Devon, and youngest child Tahirih (Photo: Liverampup.com)
Till date, Tanya has never been married, thus, having a husband is out of the question. Also, she is reportedly single now.
She is probably busy taking care of her children, who happen to suffer the same condition as her.