Entertainment
YoungBoy Never Broke Again's Son Taylin Gaulden Never Known Facts
YoungBoy Never Broke Again and girlfriend together after recovery... that year, the rapper got into a severe car crash....His birthday falls on...Car Accident and Shootout...all of them survived the crash without suffering any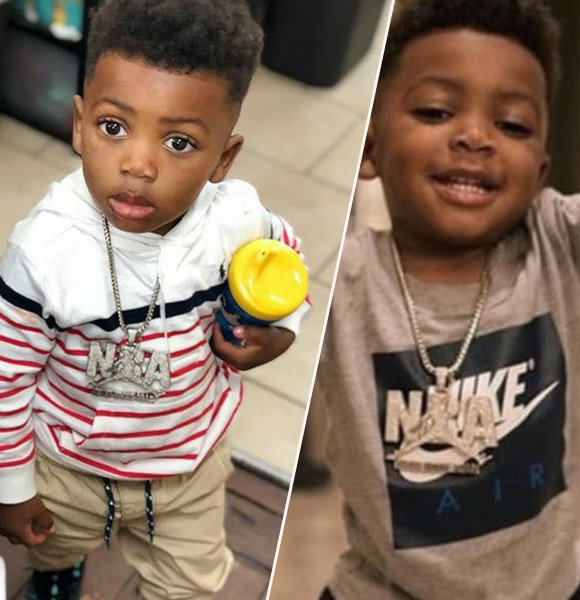 Taylin Gaulden, son of prominent rapper YoungBoy Never Broke Again, generated curiosity among viewers after he was first featured in his father's Insta posts in 2017. Taylin's fame is a result of his father's stature in the music scene. 
His father achieved considerable fame in the arena of hip-hop music after the release of his hit song Win or Lose in 2016. Further, YoungBoy Never Broke Again's single, Outside Today, made it to the Billboard Hot 100 chart in 2018.
Close To Losing Father Twice: Car Accident and Shootout
Taylin and his father, Young Boy Never Broke Again, almost lost their lives to a near-fatal incident. On 24th June 2018, the father-son duo got into a severe car crash after his dad lost control of the four-wheeler and ended up hitting a tree, which resulted in the car flipping over.
Survived A Crash:- Comedian Tracy Morgan Fatal Truck Accident Survivor Cherishing Wife & Family
Moreover, his sister Mya too was present in the car. But, all of them survived the crash without suffering any severe injury.
Sadly, unfortunate events followed the family a year later, as well.
On 12th May 2019, his rapper dad almost lost his life in a shootout at Trump International Beach Resort, which resulted in the loss of life of a 43-year-old man. On top of that, his dad's girlfriend, Kay Marie, too, was shot on her upper arm. However, she recovered after she was quickly taken to a nearby hospital.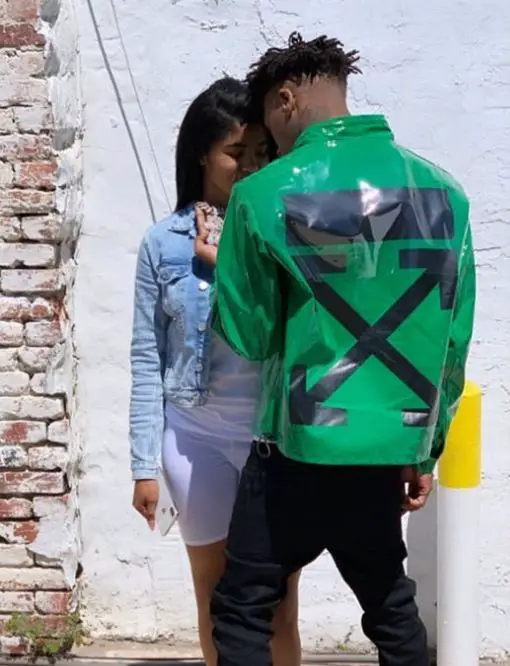 Tyler Gaulden's father YoungBoy Never Broke Again and girlfriend Kay Marie together after her recovery on May 2019 (Photo: hotnewhiphop.com)
As per Consequence Of Sound, the shootout escalated after a feud between Young Boy and another rapper, Tee Grizzley, regarding monetary issues. However, his father was later freed of any criminal charges by the authorities.
Father's Relationship History, Biological Mother
Back in 2017, YoungBoy Never Broke Again was in an on and off relationship with a girl named Starr Dejanee. Interestingly, there were reports that Starr is Taylin's mother, but still today, information on his biological mother hasn't yet been disclosed.
Young Dolph Baby Mama :- Wife, Family,Kids
Likewise, his dad officially started dating Jania Jackson in 2018, and he even got her name tattoed above his eyebrow. However, they broke up a year later. Then, he got linked to Floyd Mayweather's daughter Yaya Mayweather. 
Facts About Taylin Gaulden Including His Birthday and Father :
Taylin's father's real name is Kentrell DeSean Gaulden, who was raised in Baton Rouge, Louisana, solely by his grandmother.

Taylin's siblings are Kamiri, Kayden, and Kamron Gaulden. Interestingly, he was born on 19th March 2017 a few days after his dad was released from prison.

His father isn't a stranger to breaking the law. At the young age of 17, he was arrested for two counts of second attempted second-degree murder and out of of-state warrant.