Music
Taylor Bennett and chance the rapper share a bond for life!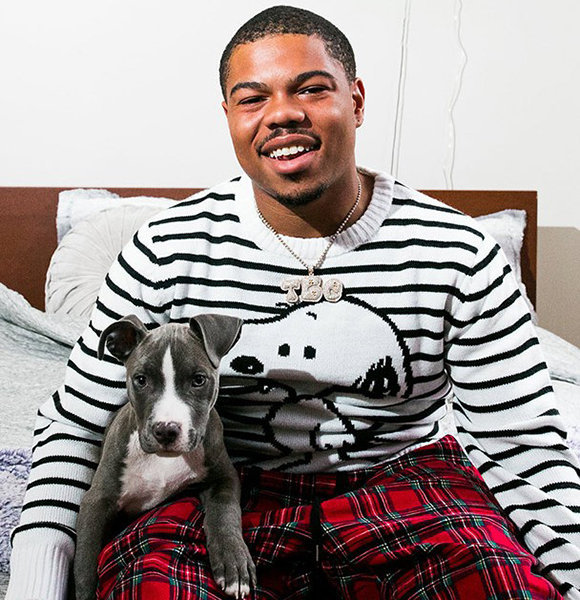 Taylor Bennett has made a name for himself as a great rapper and musician, but he has more ties to the industry.
Taylor is actually the brother of another popular musician, Chance the Rapper. The siblings grew up sharing a childhood and household together, and now they share the same passion and career. 
But has the fame and fortune affected their brotherhood in any way, or has it made it stronger?
Read on here to find that out!
Taylor Bennett and Chance The Rapper Are Brothers!
Taylor Bennett, who has his share of fame as a recording artist, is the younger brother of the three Grammy-winning rap star, Chance the Rapper.
Born on 19 January 1996 to Ken Williams-Bennett, who worked for the Mayor of Chicago, and Lisa Bennett, who worked for the attorney general in a Chicago neighborhood, he studied at Urban Prep High School. 
Taylor Bennett is a rap star in his rights and is out of his famous brother's shadows, with whom he worked together on "Broad Shoulders" and "Gimme A Call." Chance always preferred that Taylor found his sun before collaborating with him.
Another YouTuber's Bio:- Amiri King Bio, Age, Wife, Girlfriend, Net Worth
Like his older brother, Taylor is also into philanthropy, supporting Kids Off The Block, a nonprofit organization working to end violent crimes in his native Chicago, with the entire proceeds of his sold-out show. He also supports the cause, the SaveChicago campaign, with his brother. 
The fame and public attention have caused no friction between the siblings, as they still share a tight bond, just like Mickey Mouse and Donald Duck, they say.
Taylor Bennett and Chance the Rapper (Source: Instagram)
"Donald and Mickey complement each other really well, and I think Taylor and I are the same way.  We push each other to be better musicians, fathers, brothers, and partners but also always have each other's back," Chance the Rapper told People Magazine. He added,
It's a blessing to have the ability to say my brother is somebody who I agree with enough and admire enough to support each other through our lives and our careers. What he aspires to be, I aspire to be.
Moreover, he said it was a bond that would be there forever. He said, "I think the older we got, the more it set in that no matter what we will always have each other and that family is a bond we won't take for granted."
And true to his word, Chance has stood beside Taylor through it all. His support means a lot to Bennet, and it definitely meant a whole lot when he came out a few years ago.
It takes a whole lot of hardihood to come out on your sexuality, although the world has grown more tolerant of LGBTQIA+ sexual orientations. 
Taylor Bennett came out of the closet in 2017. But, what drove Taylor Bennett to come out with his sexual identity, and what exactly is his sexual orientation? 
Shedding Lights on Taylor Bennett's Sexuality
Before his 21st birthday on 19 January 2017, Taylor Bennett tweeted to his fans, letting them know that he recognizes himself as a member of the LGBTQIA+ community. He explained that he isn't gay but identifies as bisexual. 
With a series of tweets, Taylor put it out there that his intention of coming out was inspired by the idea of helping others who struggle with the same issue.
Coming Out Gay:- Billy Eichner Talks Coming Out As Gay Experience In An Interview; Has A Boyfriend Or Looking Forward To Dating?
He also expressed that he had always been and will continue to support the gay community.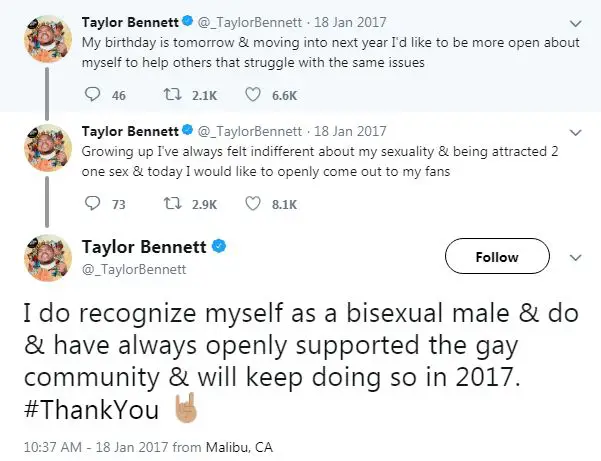 Taylor Bennett comes out of the closet as bisexual on 18 January 2017 (Photo: Taylor Bennett's Twitter)
That's the way to lead by an example, right?
Currently, Taylor maintains a romantic relationship with his female partner, Mayla Koore. 
His girlfriend became pregnant with the couple's first child in early 2018. Taylor became a father when his partner delivered a healthy baby boy named Charlie in November 2018.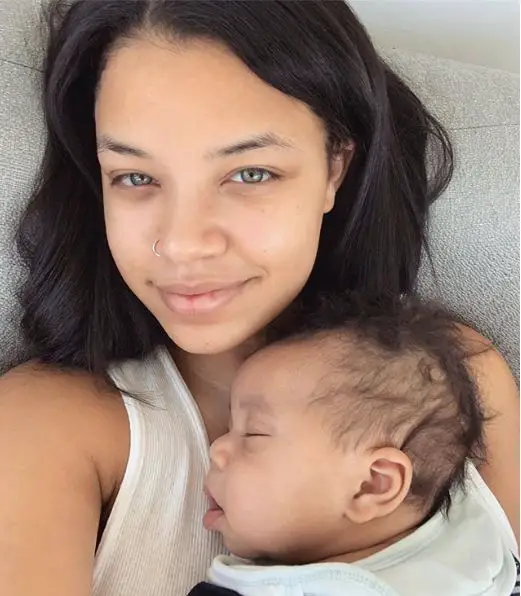 Taylor Bennett's partner Mayla Koore and son Charlie in January 2019 (Photo: Mayla Koore's Instagram)
Soon after the birth of his son, Taylor faced criticism as many suspected the authenticity of his bi-sexuality. In response, the artist hit back, claiming that bisexuality is getting passionate with not one but both genders.
Now, he has become a father of two. He and his girlfriend have two baby boys making the family a happy bunch of four. 
They've been together for a long time and are raising a family, but a ring is yet to be seen on their fingers. Taylor and Maylan have not married yet but are already living the husband and wife life, so we're guessing they're just waiting for the right time.
Meanwhile, his brother Chance the Rapper also leads a healthy marriage with his wife of years, Kirsten Corley, and has two daughters.
Taylor indeed has a delightful life with a great big family!