Teairra Mari is a multi-talented...started her career when she was just...got signed by Def Jam with the help of renowned...had her life spiral down with drugs and alcohol abuse...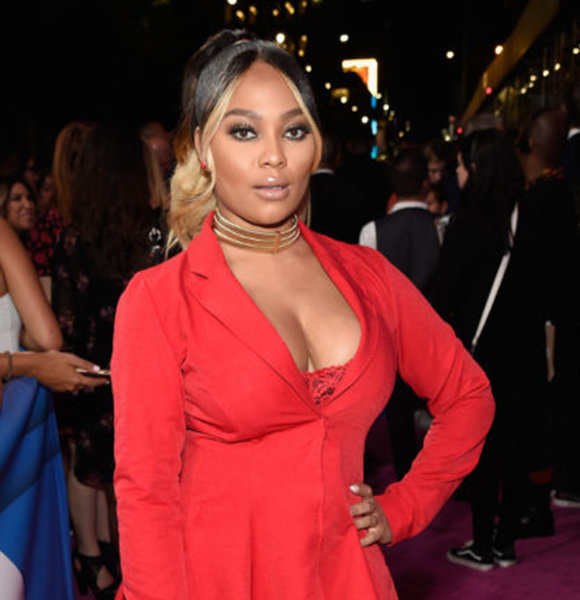 Teairra Mari is a multi-talented woman; she is a singer-songwriter, dancer, model, and an actress. But, amid all, she gets best recognized as a singer.
The singer started her career by recording music at the age of fifteen. However, she rose to fame when Jay Z signed her to Def Jam in 2004. Although the label dropped her after not achieving success as anticipated, the singer continued the grind and expanded.
Bio; Date Of Birth, Measurements
Professionally known as Teairra Mari, the dancer's full name is Teairra Mari Thomas.
She was born in Detroit, Michigan, the USA in 1987. Teairra celebrates her birthday on the 2nd of December. Information on the singer's parents and siblings are relatively unknown.
African-American Singer:- Gangsta Boo Net Worth, Songs, Husband, Family
She attended Longfellow Elementary in Holland. Then, she attended the Detroit High School for The Fine and Performing Arts.
Teairra, age 31, is a beautiful woman. Having an active lifestyle, she has a well-maintained body. As for her exact body measurements, she stands with a height of 5 feet 1.5 inches (1.56 m) and a weight of 55 Kgs.
Ruined By Drugs & Alcohol, Net Worth
Nobody turns to drugs and alcohol without reason.
For Teairra, it was her family. Because of her mother's sickness, she could not talk to her mother during her hard times. It could be why she abused alcohol and drugs to drown her sorrows.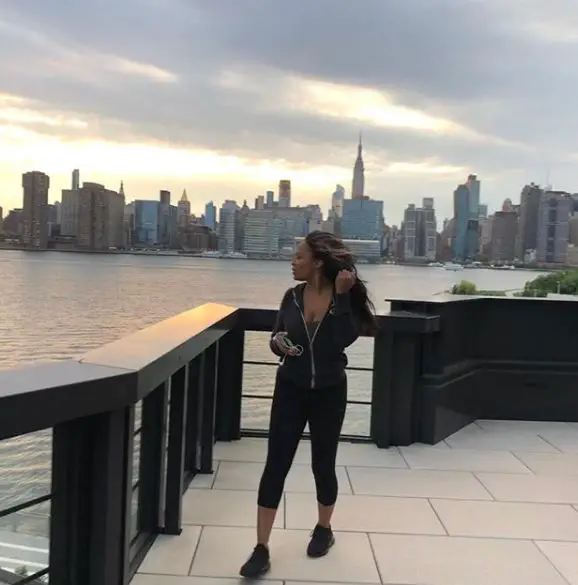 Teairra Mari poses with the New York City line in the background on 27th of May (Photo: Teairra Mari's Instagram)
The addiction led the singer down the path of destruction.
In June of 2019, she got arrested for driving through the Queens-Midtown Tunnel. She was driving her 2014 Dodge Charger through the tunnel at 3 AM with a blood-alcohol concentration of 0.304; three times the legal limit.
So, Teairra was arrested at the spot for the charges. Meanwhile, she also had previous DUI charges that were in effect.
All the run-in with the law has undoubtedly hampered the image of the singer. Also, her net worth garnered over almost two decades in showbiz has been a victim of her altercation.
For now, she has a net worth of $1 million.
Personal life: Boyfriends & Affairs
Every aspect of the singer's life remains complicated.
Teairra was in a relationship with Lil'Kilah now known as LaPret while she was at the age of 15. She even got pregnant and gave birth to a son named Haven Micheal Thompson Pretlow. Unfortunately, due to delivery at such a young age, Haven was born with an illness that eventually led to his death.
Also Arestted For DUI:- Pooch Hall Arrested For DUI & Abuse; Drives Into Years Of Jail Sentence
After LaPret, the singer has been linked with multiple individuals in the entertainment industry including big names like; Laz Alonso, Shad Moss, Pleasure P Cooper, Lil' Wayne, and Ray J. However the most notable one would undoubtedly be with Akbar Adul-Ahad.
The relationship with Akbar led Teairra multiple controversies.
Akbar was a married man, and Teairra knew about the situation, but, she kept on being in a relationship with him. In May of 2018, the nudes and sex tape of the singer got leaked.
While her partner, Akbar denied having done so, the singer sued him and also the rapper 50 cent for sharing the post. However, she was ordered to pay an amount of $30,000 to 50 Cent as the judge ruled against her.