Entertainment
Is Thomas Gibson Dating After Divorce? His Girlfriend, Children
Thomas Gibson is an American actor who has worked in various TV shows and movies...is divorced with his ex-wife Christine...the divorce became official in early 2018...has no girlfriend now...has three children from his past relationship...now lives in texas to be close to his children after the divorce...has a new movie and show coming...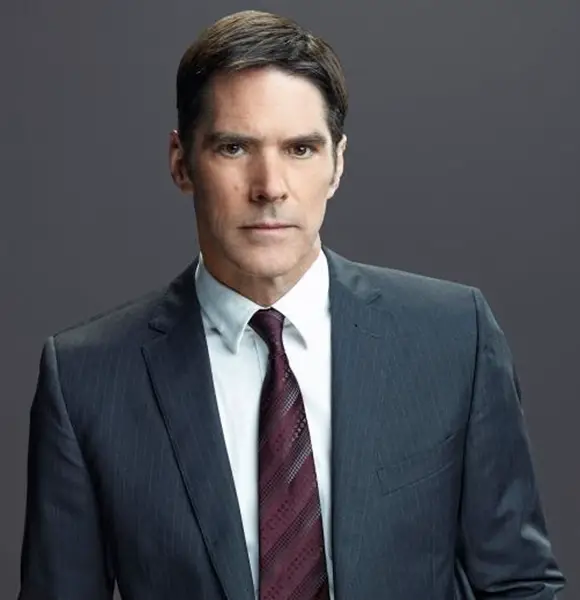 Thomas Gibson is a veteran actor known for his roles in cinematic productions of various genres. He has worked in sitcoms like Dharma & Greg, and also in crime dramas such as Chicago Hope and Criminal Minds.
Other than acting, he is also a director. He directed six episodes of Criminal Minds and two episodes of Dharma & Greg.
Also, Thomas is an avid golf player and even participated in the AT&T Pebble Beach National Pro-AM.
Divorce With Ex-Wife
Thomas, as far as the internet is concerned, is a single man as of December 2019. But, he had a longtime relationship with his ex-wife Christine Parker which ended in 2015.
Although how the ex-couple met and when they started dating is not known, Thomas made Christine his wife in 1993. Their courtship lasted more than 20 years before any substantial step was taken by either of them to end the marriage.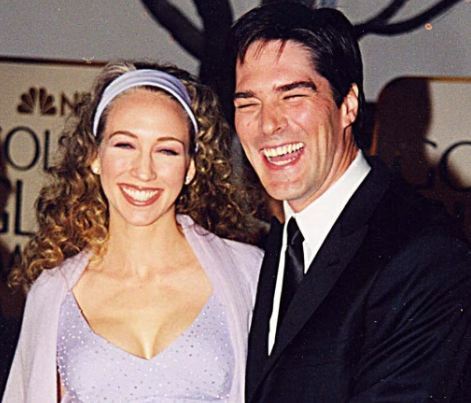 Thomas Gibson with Christine Parker in 1999 (Photo: Page Six)
Also, the ex-couple has three children. The oldest child is James Parker (born - 23rd June 1999), Travis Carter (born - 1st July 2002) is the middle one, and the youngest child is daughter Agatha Marie (born - 28th April 2004)
However, Thomas isn't one of those people who makes their private life a media topic. And this became evident in the way he approached his divorce with Christine. The actor had filed for a divorce with Christine on 18th June 2014, but this information was revealed only in August 2016.
Recommended For You:- Dylan Jagger Lee [Tommy Lee's Son] Bio, Age, Net Worth & Facts
Their divorce became official on 14th February 2018, after four years of filing the case. Despite their separation, Thomas now resides in San Antonio, Texas, to stay close to his kids and spend time with them as possible.
Latest About Thomas: Life After Divorce And New Show
Thomas has been leading a quiet life post his divorce with Christine. He is not active in the dating scene and is not spotted with anyone in the public who could be considered his girlfriend.
As for his career after divorce, he is doing pretty well. His movie Shadow Wolves came out on 2nd July 2019 in which Thomas plays the lead role of Colonel Branson.
Read More:- Is BlameItOnKWay Gay Or Dating Girlfriend? Here's What We Know
Another exciting news regarding Thomas' career is his potential return to the series Criminal Minds in 2020. He was fired in 2016 after an on-set altercation with one of the writer-producers. However, he could be set to return for the final season of the series - in which he has remained a cast member since 2005 - in 2020.
Interesting Facts: Age, Height
Born as Thomas Ellis Gibson, he took birth on 3rd July 1962 in Charleston, South Carolina, US.
Thomas possesses the height of 6 feet 2 inches (1.88 meters).
His parents are Charles M. Gibson and Beth Gibson, and he is the youngest child of the couple. He has three older siblings.