Entertainment
Where Is Tia Carrere Now? Death Rumors Swirls While She's In Movies
Tia Carrere, the Honolulu origin has been renowned for her spectacular performance in the 8o's Hollywood blockbuster 'Wayne's World'. paving her way in both acting and singing, this lady has stole millions of hearts and have been praised for her dynamic performances. It is just recently that there have been swirling rumors about the actor's death.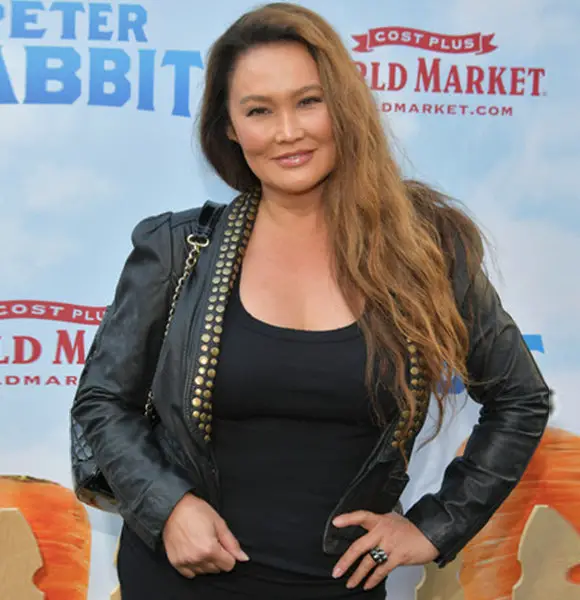 Anybody who's into the 90's comedy will definitely know who Tia Carrere is. The stunning Cassandra Wong of Wayne's World 1 & 2, an iconic hitmaker movie taught us all the Boho style of the rock and roll era.
Her spectacular performance in this movie earned millions of fans and made her worthy of $5 million net worth. The low-profile actress, who has been off media for a long time now, has been rumored to be dead with the social media posts and R.I.P comments.
It would be a great loss for Hollywood if these swirling rumors are found to be true!
Carrere Lost From All Media Attention: Where Is She Now?
The Honolulu origin, with great beauty and exotic features, Tia Carrere was that celebrity who gained a lot of fandom since the 80's.
Starting with the daytime drama General Hospital to the worldwide popular Wayne's World and finally playing as Lilo's sister in Disney's Lilo & Stitch; Carrere's contribution in the field of acting has been both compelling and immense.
Read Also:- Mike Myers Wife & Kids Status; Previously Married Man, Divorce Now?
After the blockbuster Wayne's World that made her come under the spotlight, the glamorous actress then has made her presence in few of the box-office movies including Hollow Point and Kull the Conqueror.
After series of movie performances, the 80's star then switched gears into Tv shows and Disney creation starting from Lilo & Stitch, Johnny Bravo, and Duck Dodgers.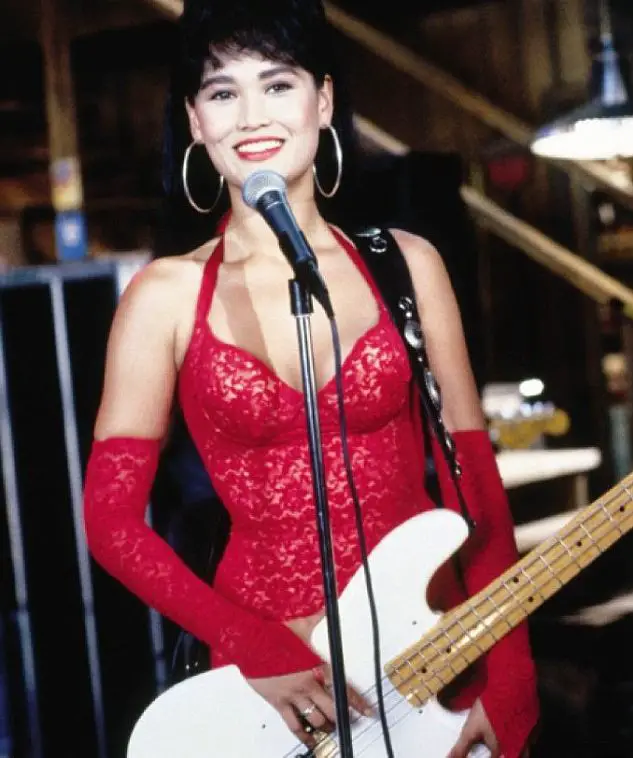 Tia as Cassandra in Wayne's World (Photo: Dailymail.co.uk)
Apart from being an actress,  Carrere has also maintained a significant position in the music hub. The twice Grammy Award winner has released solo albums that have been a hit till date.
It became a major throwback recalling all her alluring performances when the actress hasn't been much in media attention these days and was last viewed In 2016, making her appearance to celebrate the 25th anniversary of Wayne's World which was released back in cinemas.
Her such inactive moves in the cinema industry have made us all question where she is at the moment?
Rumors About Carrere's Death: Is The Actress Dead Or Alive?
The October rumors of the actress's demise had caused widespread attention and had been put under scrutiny after a Facebook page  R.I.P. Tia Carrere'  had caused millions to react emotionally towards it.
The page had displayed a horrendous information about the actress's demise as follows:
"At about 11 a.m. ET on Friday (October 12, 2018), our beloved actress Tia Carrere passed away. Tia Carrere was born on January 2, 1967 in Honolulu. She will be missed but not forgotten. Please show your sympathy and condolences by commenting on and liking this page."
After reading this post, millions of Carrere fans had extended their heart-wrenching condolences messages on Facebook. The chaotic aftermath had left fan followers either sadly believing this post or becoming skeptical once they saw this act.
The depressing news of the 51-year-old actress had been on an outstretched till Saturday when it was officially confirmed that the actress is 'not dead' and is 'alive and well.'
Similar Story:- John Goodman Crushed Weight Loss; Dead Or Alive Questions, Bizzare Theory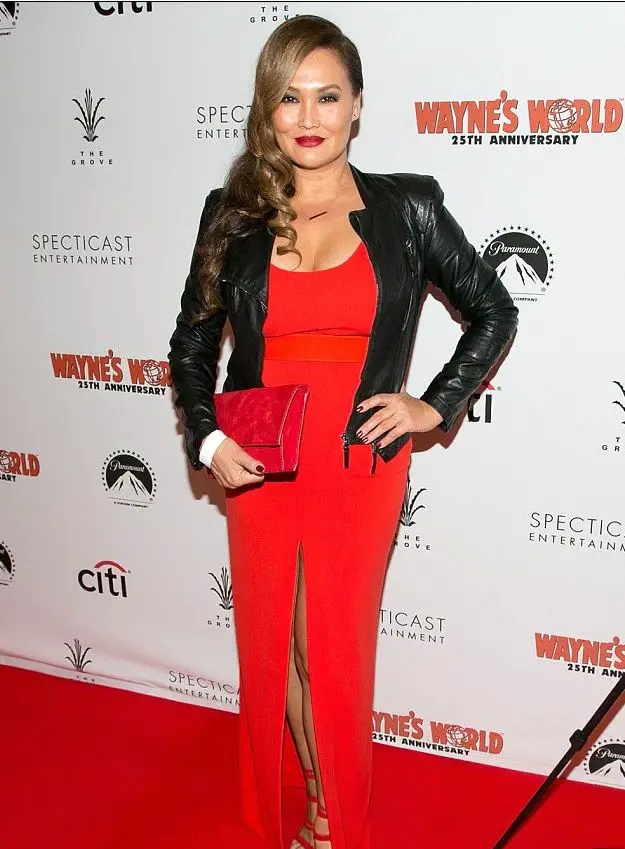 Tia's appearance in the 25th anniversary of the blockbuster Wayne's World (Photo: Dailymail.co.uk)
Like other many celebrities who have been victimized under such Internet Hoax, Tia Carrere's death rumors have officially been one of them. Nevertheless, it would've been a melancholic moment for Hollywood to lose such a beloved actress.