Tokyo Jetz's fans knew that she had been dating...gave a beautiful surprise to her...was pregnant for more than four months...Since her parents are divorced, she...faced many challenges before...at the height of her career...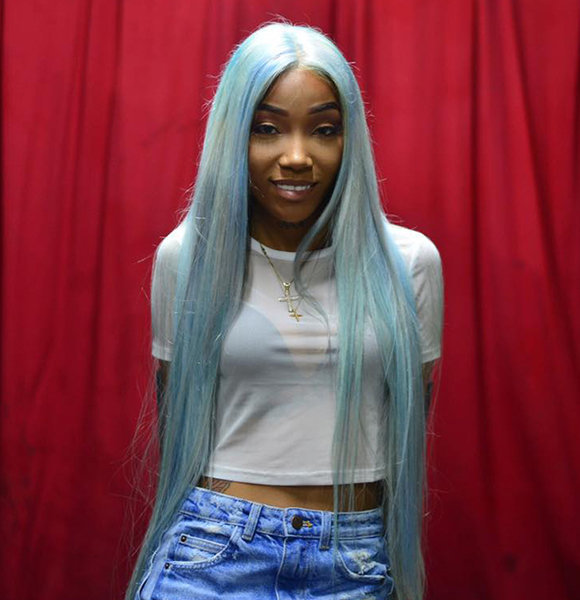 Tokyo Jetz is a hip-hop/rap artist famous for tracks such as Sunshine Baby and No Problem.
She received extreme popularity after posting her freestyle videos containing lyrics that resonated the harsh street life. In 2016, she collaborated with high ranking artists including rapper and actor T.I for Grand Hustle Records.
Apart from being a musical artist, Tokyo also runs her self titled YouTube channel, where she posts her vlogs along with music videos of her tracks.
Bio: Birthday, Siblings
Tokyo Jetz was born on 26th October 1994 in Jacksonville, Florida.
Her real name is Shauntrell Pender. She changed her moniker after taking inspiration from her favorite artist and somewhat stereotypical labeling of her face. She got the title 'Tokyo' from her Asian like small eyes whereas 'Jetz' from one of her favorite artist, Curren$y's song.
The rapper mostly lived with her dad, along with two older brothers and a younger sister as her parents are divorced.
Nevertheless, she had once tried to move in with her mother in Atlanta but was forced to move out and be independent. So, she returned to Jacksonville and eventually dropped out of high school to make ends meet.
Pregnancy & Boyfriend
In May 2019, the rapper gave a beautiful surprise to her fans through her Instagram. She disclosed that she was pregnant for more than four months with her unborn baby boy named Amir.
The news came as a shock to her fans as she was able to keep her pregnancy well hidden among them. Later, she revealed that she had kept the news private for a few months to have some privacy and peace.
Another Pregnant Female Rapper:- Rico Nasty Bio, Boyfriend, Parents, Net Worth
Although her fans knew that she had been in a dating relationship (as she frequently talked about her boyfriend), her pregnancy wasn't expected. Also, the exact identity of her baby father is still unknown.
Reportedly, she was pregnant since December 2018.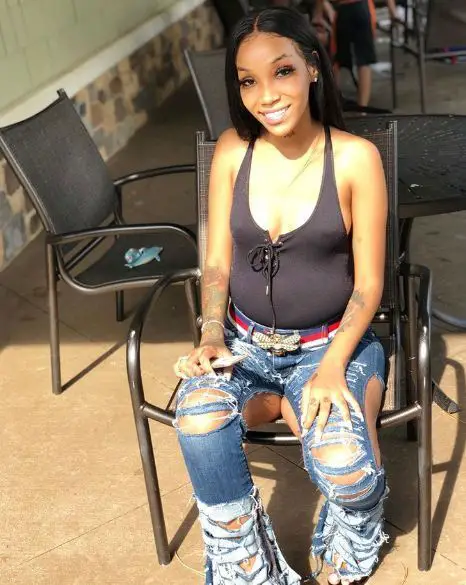 Pregnant Tokyo Jetz poses with her baby bump in May 2019 (Photo: Tokyo Jetz's Instagram)
Interestingly, in one of her vlog posted on 13th June 2019, viewers did get an unclear sneak peek of the singer talking to her boyfriend on a video chat.
As of now, the soon to be a mom is very excited to welcome her son into her life and has even made a locket with her baby's name of it.
Ethnicity, Career Start
The African-American rapper faced many challenges before landing a music career. On top of that, she got fired from many of her jobs due to her fake resume. So, she went back to graduate from high school and chose not to work a regular job.
Eventually, her brother encouraged her to turn her poems into a rap song. And, in 2012, one of her recorded song became a hit ringtone in her town.
You May Also Like:- Gangsta Boo Net Worth, Songs, Husband, Family
Afterward, she didn't record any songs for a few years. But, when she did so by rapping to Yo Gotti's song Down in the DM in 2016, she became a viral sensation.
Since then, Tokyo has become affiliated with rap group Hustle Gang in many albums. Indeed, she is stepping into a prominent height of her career.