There comes a time in every individual's life when they have to get out the shadow of their family and create an identity of their own...Tom Franco, unlike his siblings James and Dave Franco, is the lesser known Franco family member, but what he does needs talent, not recognition...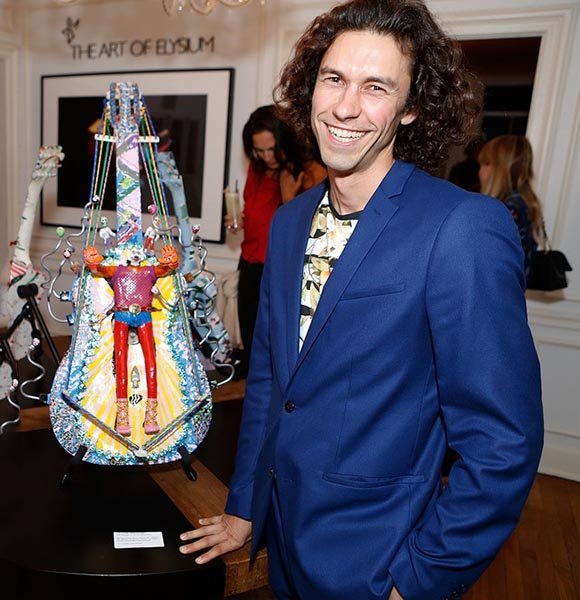 There comes a moment in life when every individual have to get out of their family's shadow and create an identity of their own. Going through similar scenarios, Tom Franco tried his luck in acting like his brothers; James and Dave Franco.
However, he - who is lesser known Franco family member - realized that he was better off remaining behind the curtains. So, he opted to choose artistry as his profession. 
But, his career underwent a slight hurdle when he faced a tragic end to his marriage, after which his loved ones were worried if he could ever cope up with the trauma. Tom, on the other hand, was lucky enough to find new support in the form of his girlfriend, whom he started dating after his depart with the wife.
Married Life Ends Without Divorce; Dating New Girlfriend
It was back in 2003 when Tom had the first glimpse of his wife-to-be, Julia Lazar. At the time, Tom was working at a Hindu ashram in Oakland, managing the family programs. 
The duo spiritually connected and grew fond of each other. When Tom established the Firehouse Art Collective in Harmon Street, South Berkeley, he appointed Julia as one of the co-managers.
Julia, who was previously in a relationship with Dawn Schoenherz-Rigoni and even had a daughter with him, was 23 years older than Tom, but the considerable age gap didn't stop the two from dating each other.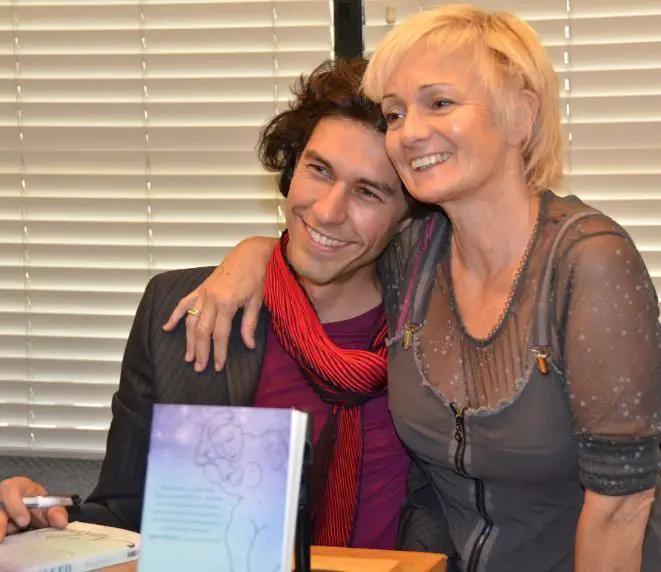 Tom Franco with wife Julia Lazar in August 2014 (Photo: theoutsidersguidetotheinsideofhollywood.com)
However, what hindered their relationship was Julia's chronic disease that followed her since her teens. She was diagnosed with liver cancer, end-stage liver Cirrhosis, and Hepatitis C in 2014. Her life was about to end at any time. But, Tom didn't want Julia to die in vain, so he married her on 28 July 2014. 
Unfortunately, the marriage was short-lived as Tom's wife soon passed away on 25 August 2014, less than a month after getting married. 
Death Reason Revealed:- Comedian Kevin Barnett Dies, Cause Of Death Is Shocking!
Haters argued that Tom and his wife didn't have any intimate relationship and he had only married her to hide his gay sexuality.
Tom proved the paparazzi false when he started dating Iris Torres, who works as a producer at the Elysium Bandini Studios. The couple commenced their relationship in January 2015 and have been together since. 
Tom and his girlfriend also celebrated their five years dating anniversary back in January 2019.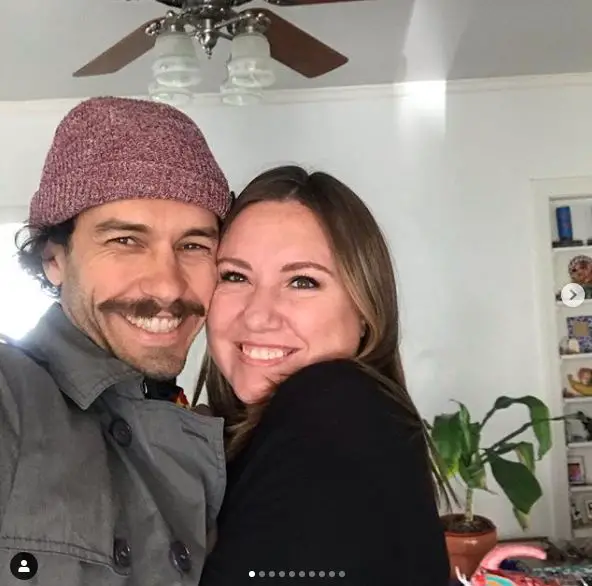 Tom Franco and girlfriend Iris Torres celebrate their fifth dating anniversary in January 2019 (Photo: Tom Franco's Instagram)
Despite their relationship of over five years, Tom and Iris have made no plans for a wedding, and it seems like the couple is in no hurry to get married.
Tom Franco's Parents, Siblings, Net Worth
Tom was born as the middle child of parents Doug & Betsy Lou Franco. He was raised alongside his siblings, James, and Dave Franco.
Standing tall with a height of six feet one inch, Tom may not be famous like his brothers, but he is a talented artist. He even founded the Firehouse Art Collective that helped thousands of upcoming artists with their career. 
Celeb Dating After Split With Wife:- Will Arnett Dating Again, Who Is Girlfriend After Divorce? Kids, Age, Height
Tom, aged 38, keeps a relatively low-profile and doesn't like revealing his financial details. While his brothers James and Dave are multi-millionaires with each possessing the net worth of $30 million and $10 million respectively, the net worth of Tom is yet to be disclosed.