Tony Khan is the son of billionaire businessman...he serves as the Vice President of...is also the co-owner of...net worth as of 2019 amounts to...height & weight extends to...about dating and married life, girlfriend and wife...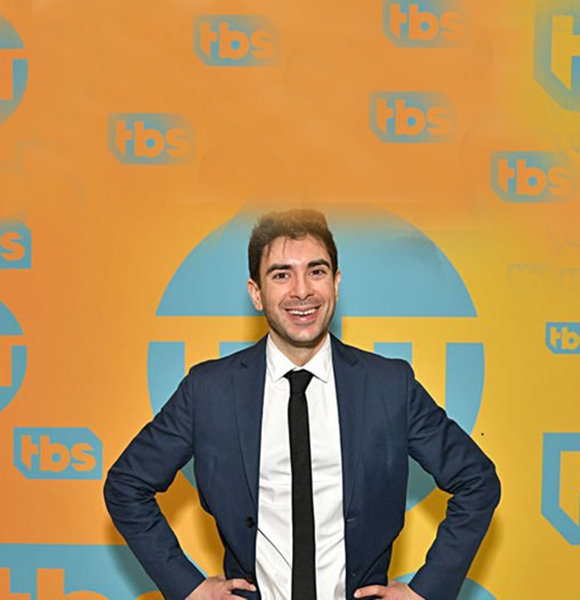 "Like Father, Like Son!" best fits the story of American businessman Tony Khan and his billionaire father, Shahid Khan. Both listed in the top Forbes 500, the father-son duo has the vision to invest in new and unique industries and prospects.
Taking on the investment and responsibility led by his father, Tony is the co-owner of NFL's Jacksonville Jaguars and English Premier League team, Fulham F.C. 
In 2019, the business magnate took on the wrestling giant WWE and its owner Vince McMahon by forming All Elite Wrestling (AEW).
Bio: Height & Age
Born on 10th October 1982 in Champaign-Urbana, Tony is an Illinois State Scholar and a National Merit Semifinalist. He graduated in 2007 with a Bachelor of Science degree in Finance from the College of Business at the University of Illinois. 
With his passion for sport and the support of his wealthy father, Tony has been active in sports franchises such as NFL, EPL, and wrestling.
With a silver spoon in mouth and fame on his feet, he leads many of his father's investments in sports. Jaguars, Fulham FC, and AEW are few of his projects.
Khan - age 37 - serves as the Senior Vice President and leads the Football Technology and Analytics Group for Jaguars Organization. Further, he has infused technology and passion for his active role in the analytics and research department at Fulham. Additionally, Khan also hails as the owner and Chairman of TruMedia Networks, an engineering firm with a focus on sports analytics.
American Business Tycoon:- Robert Kraft Wife, Children, Net Worth
With these titles to his name, his new role as the CEO in All Elite Wrestling (AEW) has created new waves.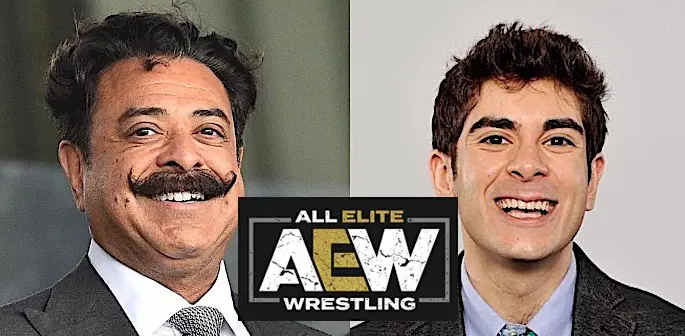 All Elite Wrestling (AEW) launched by father-son Shahid and Tony Khan (Photo: Desiblitz.com)
The success of its first show, Double or Nothing, has put him as a prominent figure in the TV business. AEW is designed for the promotion of American wrestling as entertainment and theatrical presentation.
It is building an inclusive community and challenging its predecessors such as the billion-dollar entertainment Industry, World Wrestling Entertainment (WWE).
The creative genius may not have the required physique - including height and weight - to enter the ring as a wrestler; he does possess the management skill to run AEW.
Family, Wife Or Girlfriend?
Tony entered the world as the only son of one of the richest men on earth, Shahid Khan - CEO of Flex-N-Gate. His mother is Ann Carlson Khan, an American social worker.
Ann and Shahid both attended the Univesity of Illinois in the early 70s, where their relationship started. Thus, both are active in charity work and other social development projects in Illinois as well as in their new adopted home, Jacksonville.
Tony also has a sister named Shanna Khan in his family. 
You Might Also Read: Jordan Rodgers Wife, Kids, Family, Net Worth
Interestingly, there is little to no information about his personal life or romance.
For single ladies trying to dig into this billionaire's romantic relations, he has done quite a remarkable job separating his romantic relationship from the public. The good news is that he may still be a bachelor. Like his dating life now, Tony's girlfriend history is also a clean slate.
Net Worth – How Rich Is He?
Within the fair amount of time that Tony has spent at the top management level in his father's business, he is gaining momentum in building his empire.
Even though he has made it to top Forbes 500, his net worth is still under review. With his father ranked as the 65th richest American with a net worth of $6.8 billion, junior Khan is sure to make headlines, be it in fame or wealth.