Entertainment
Is Tony Snell Married Or Dating Girlfriend? Family & More
Tony Snell is a veteran of the basketball game having played the game for...no information regarding his dating life...it is not sure if he is married or has a girlfriend...brought up in a home of three family members...raised by a single mother...his age is...his height and college information are given below...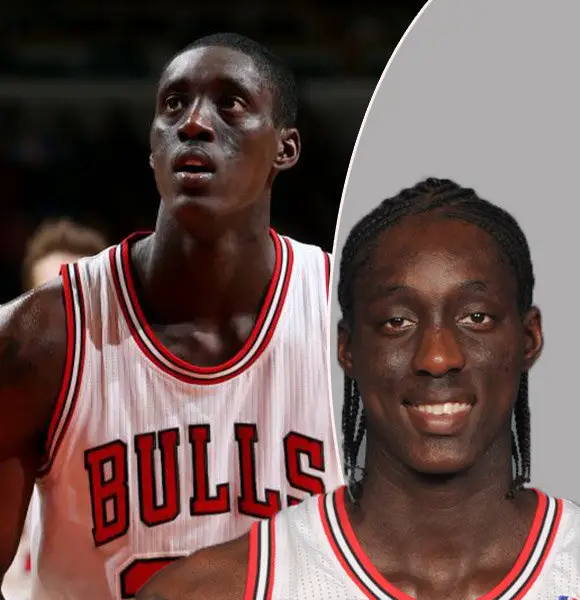 Since his 2013 debut in NBA, Tony Snell has been one of the most consistent players in the division. His consistently good performances and an injury list with only five injuries in the six years of his NBA career are signs of Tony's capability as an athlete.
Once drafted by the Chicago Bulls in the 2013 NBA Draft, he has gone on to play for two other teams; Milwaukee Bucks and Detroit Pistons. He is with the Pistons for the 2019-2020 NBA season.
Is Tony Snell Married?
Tony has always been able to keep his private life out of the media. Because of his secrecy, nothing much is known about his love life.
It is not clear whether Tony is married or dating anyone right now. The California native has never even shared anything about the possibility of having a girlfriend or wife.
In addition to the unavailability of information, there is also a lack of rumors about his love life. Tony has never been spotted with someone who could be considered his significant other.
Another NBA Star:- Dennis Schroder Married, Gay, Parents, College
This absence of information and speculations points towards two things. Either Tony is secretly involved with someone and keeps his partner out of the media, or that he isn't interested in dating now and is leading a single happy life.
Tony's Family And Childhood
A single mother, Sherika Brown, raised Tony. Sherika was only nearly 19 when she gave birth to Tony.
After three years of his birth, Tony became the elder brother to sister, Tonyecia. With two children to take care of, came a lot of responsibilities for the athlete's mother, but she never backed down.
Sherika worked two jobs to support her children. Also, she took any kind of work available for Tony and Tonyecia.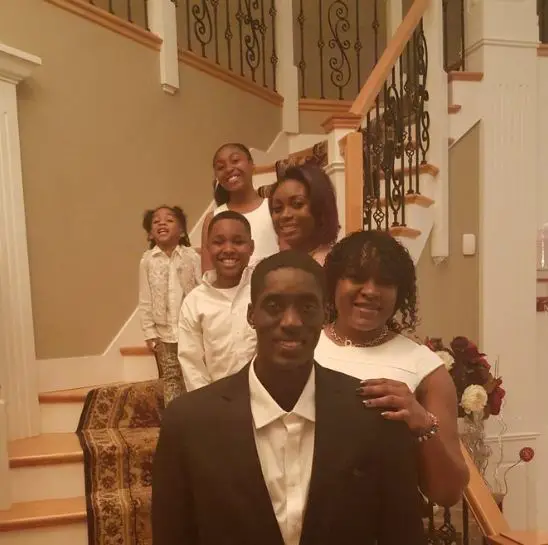 Tony Snell with mother Sherika and other family members (Photo: Sherika Brown's Twitter)
Tony was raised in LA at a time when the city was rife with gang crimes and socioeconomic problems. He used to hear gunshots every night in his locality. Sherika was scared of the environment that they had around them.
Along with his mother's protectiveness for him, Tony also grew up under the influence of Michael Jordan. Sherika used to show her videos of Michael Jordan, and in retrospect, a young Tony would try to copy his moves.
His family moved a lot because of gang problems. But, in the middle of this ever-changing chaos, one thing that never changed was Tony's passion for basketball. When his family finally settled in Riverside, Tony got to experience the best season of his childhood basketball career when he won a championship alongside Kawhi Leonard at Martin Luther King Jr. High School.
You Might Also Like:- Cory Joseph Wife, Girlfriend, Family, Net Worth
After high school, Tony went to play basketball for the University of New Mexico. Just after his junior year at college, Tony decided to turn pro. The Chicago Bulls drafted Tony in the 2013 NBA Draft, and the rest is history.
Interesting Facts About Tony: Age, Height
Tony was born on 11th November 1991 in Los Angeles, California.
He stands at 6 feet 6 inches (1.98 meters) and weighs around 96.6 kgs. He has a wingspan of 6 feet 11.5 inches.
The NBA star has a business partnership with TuneUp Salon.
He also has his merch available at Red Eye Inc.
The player also has his foundation named Tony Snell Foundation.