Torrey Smith has officially retired from the football arena...about the team's decision to end the contract with Torrey...Scoring stats of  Torrey Smith during his time at...he raked in a salary of $837,100 along with an incentive of...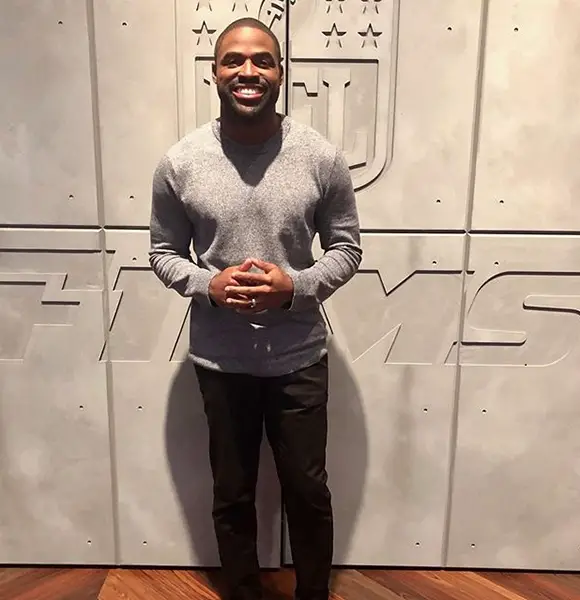 Baltimore Ravens prized possession Torrey Smith has officially retired from the football arena. He made the news official in September 2019 and ended his longtime legendary career in the NFL than spanned for more than eight years.
Throughout his time with the Ravens, he was responsible for significant contributions for the team as he helped them win the 2013 Super Bowl XLVII. With his absence from the field for the days to come, viewers and his team alike will undoubtedly feel his absence lingering.
So, let's take a look at the life of the prolific NFL icons life inside and outside the playground.
Career Achievements
Torrey's professional career in the NFL started after Baltimore Ravens selected him in the 2011 NFL draft. But, the starting performance of his career in the field were met with criticisms as he wasn't able to perform to the team's expectation. But it wasn't before too long that he started giving his best and gave a record-breaking performance against St. Louis Rams in the third week.
Drafted By Baltimore Ravens:- Tyler Cameron Dating, Parents, Height, Net Worth
Likewise, in 2012, the athlete earned his first Superbowl ring with a 34-31 win over San Francisco 49ers. Moreover, a year later, he gave his breakout performance as he topped 1,000 yards for the first time in his football career.
But from 10th March 2015, he started playing for San Francisco 49ers till the 2016 season. But, his tenure in the 49ers didn't go so well as there wasn't any groundbreaking performance from his side.

Scoring stats of Torrey Smith during his time at NFL (Photo: espn.com)
So, with the start of 2017, he played under a new contract with Philadelphia Eagles. However, his selection proved to be very beneficial for the team as they were able to win against the New England Patriots in Super Bowl LII. But, the Eagles traded him to Carolina Panthers in 2018.
Eventually, in 2019, rumors started coming out about the team's decision to end the contract with Torrey. However, with his retirement from the NFL, the rumors turned out to be just untrue as he was more inclined to leave the sports arena himself.
Age, Education, Family
The 30-year-old footballer has quite an impressive academic background. He completed his schooling partly from Plymouth-Whitemarsh High School. But he later changed schools as he was admitted to Stafford High School in Falmouth.
The player attended the University of Maryland for college, where he pursued a degree in Criminology and Criminal justice. Moreover, he earned an MBA degree from the University Of Miami.
Talking about his family life, Torrey is married to his high school lover Chanel Williams with whom he shares two sons: Torrey Jeremiah (T.J.) and Kameron James.
Net Worth & Salary
With his NFL career, Torrey was able to uplift himself financially by accumulating a net worth of $20 million. But, due to his retirement from football, it's improbable that he'll be able to maintain it.
Retired Athlete:- Ashley Wagner Wedding, Parents, Retired, Net Worth
However, during his time at  NFL, he managed to earn a very considerable amount of money. For instance, from his contract with  San Francisco 49ers, he solely earned $8,000,000.Moreover, he raked in a salary of $837,100, along with an incentive of $90,500 during his involvement with the Baltimore Ravens in 2014.