Entertainment
Trace Cyrus Is No Longer Engaged - Why Did He Split With His Fiancee?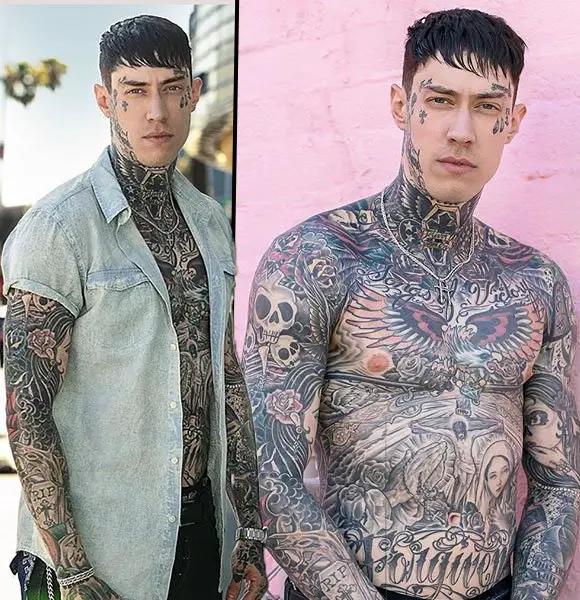 Trace Cyrus is back to being a single heartthrob!
Trace, who got engaged to his girlfriend, Taylor Lauren Sanders, in December 2018, has announced that the engagement has been called off.
There were speculations going on about Trace and Taylor's split for quite some time. And finally, an official confirmation has come from Trace himself.
Trace Cyrus Is No Longer Engaged - Why Did He Split With His Fiancee?
The news of Trace and Taylor's broken engagement came on 2nd January 2020. Trace shared a picture with his sister, Miley Cyrus, on his Instagram with the caption clearly revealing his single status:
Some of u might already know but I'm recently single & extremely thankful to have my family around me during this time. I've just been feeling so blessed lately!
Well, from his post, it is pretty clear that Trace has not only called off the engagement with his fiancee but also ended the relationship with her. Moreover, Trace has also deleted all traces of his relationship with Taylor from his social media.
Another Celeb Couple Split News:- Linda Perry and Sara Gilbert Split After 6 Years: What Actually Happened!
Trace and Taylor started dating since the beginning of 2018, and the ex-couple announced their engagement at the end of the same year.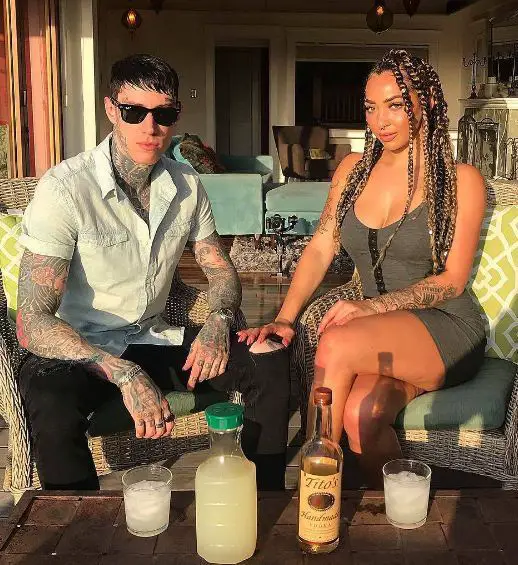 Trace Cyrus and his ex-fiancee Taylor Lauren Sanders in 2018 (Photo: eonline.com)
The couple was thrilled after the engagement and kept showing off their relationship on social media as a newly engaged couple. But unfortunately, within a year as an engaged couple, their relationship fizzled out, and the two parted ways. 
As of now, both Trace and Taylor have not spoken about the actual reason behind their break up. However, Trace has mentioned that he wants to focus on his family, music, and fitness after the termination of his engagement. 
His Previous Relationships
The recent broken engagement is not the first one for Trace. Previously, the musician was in a long term relationship with former Disney star Brenda Song. 
The pair started dating since 2010 and even got engaged in 2011. But a few months later, in June 2012, the pair announced that they had broken up. After a brief split, the two got back together in 2013. Then again, their relationship did not last, and the pair broke up once again in 2017, and this time, for real.
More About Brenda Song:- Brenda Song After Nearly Getting Married & Pregnant Talks; Who Is Boyfriend?
Before Brenda, Trace also dated the well known American singer and songwriter, Demi Lovato, in 2009. But their relationship was shortlived and lasted only for a few months. 
Trace Cyrus Short Bio
Trace was born as Neil Timothy Helson on 17th May 1993 to Baxter Neal Helson and Tish Cyrus. His parents got divorced when he was merely four years old, and his mother, Tish, got married to country singer Billy Ray Cyrus. 
After that, Billy adopted both Trace and his sister, Brandi, and gave them his name. Later, his mother gave birth to Miley Cyrus, Braison Cyrus, and Noah Cyrus with Billy, who became Trace's half-siblings.
As for his career, Trace started his music career as a teenager after dropping out of La Canada High School. He later became a part of the American pop-rock band, Metro Station, as a guitarist and a vocalist.
Later the band's single titled- Shake It peaked at the 3rd spot of Hot Digital Songs list and also secured 10th spot on Billboard Hot 100.