Entertainment
Is Tristan Tales Dating? Girlfriend & Family Details Covered
Tristan Tales is a Snapchat phenomenon who has amassed an enormous following on the app with his creative and entertaining content. In 2016, he also earned a nomination for the "Snapchatter of the Year" at the 8th Annual Shorty Awards.
Apart from that, Tristan is also an Instagram star with 1.4 million followers on his Instagram account.
Further, he has also starred in web series like Solve (2018), Brat Chat (2018), and Boss Cheer (2018).
Is Tristan Tales Dating? Girlfriend
As per Tristan's last relationship-related tweet on 14th February 2018, he is single.
The valentine's day tweet featured a few seconds video with the caption, "Bae Caught Me Sleeping," but was actually filming himself with his feet and the whole action reflected in the mirror. Further, he also hashtagged the video as ForeverAlone.
Another Internet Star's Dating Life:- Insight Vanessa Merrell Dating Life With Boyfriend, Also Parents Details
Despite that funny stint, a few months before that, he created quite a stir with fellow social media star Tessa Brooks.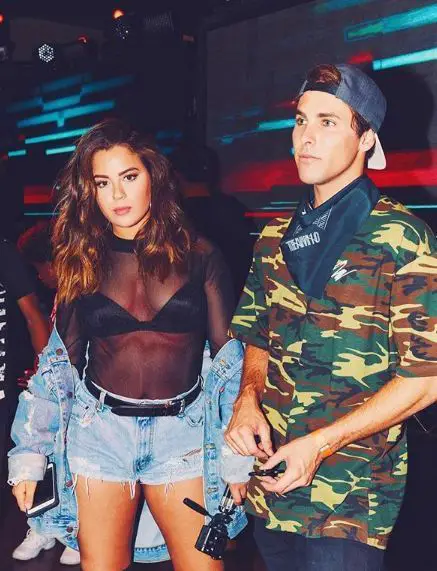 Tristan Tales with Tessa Brooks in June 2017 (Photo: Tristan Tales' Instagram)
In October 2017, Tristan even uploaded a confession video, in which he confessed his feelings for his good friend, Tressa. On top of that, Tessa also made her confession to Tristan.
But later, it was disclosed that Tristan, who was trying to prank Tessa with a confession prank video, also got pranked by Tessa.
Wiki, Family
Tristan Tales was born in San Diego, California, on 21st August 1994. His parents are Will de Burgh and Kari de Burgh.
Tristan grew up in a large family alongside his six siblings. However, he is very close to his little sister, Isabella de Burgh.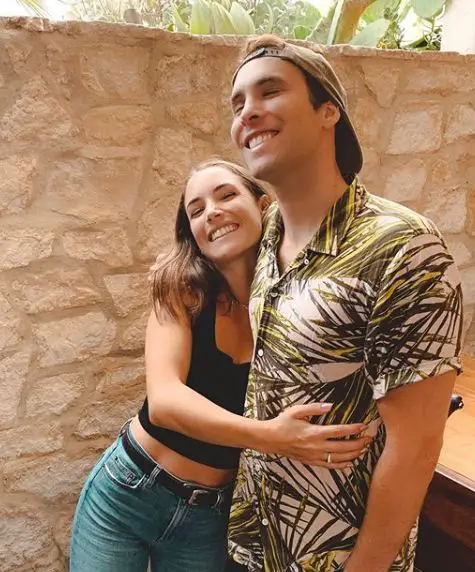 Tristan Tales and his sister Isabella de Burgh on 18th September 2019 (Photo: Tristan Tales' Instagram)
On the occasion of Issa's birthday on 18th September 2019, Tristan posted the sweetest message for his younger sister on his Instagram.
Happy birthday to mom and dad's second favorite child
Well, the Instagram post proves that Tristan is actually very close to Issa. Further, he also shares a very special bond with his mother.
Tristan Tales' Career
Tristan prominently gained fame from the Snapchat app. He initially started using the app while he was in college to interact with his friends.
But after Snapchat introduced the story feature, he used his creativity to make short videos.
Another Internet Celeb's Fame Story:- Is Joe Weller Dating? Girlfriend, Net Worth, Height, Tattoo, Hair
In a short time, his videos became viral. One of his first viral hits was the video titled- College Gym Safari Tour on Snapchat. That video earned over 100 thousand views in the first 24 hours.
After his massive success from Instagram, Tristan also ventured into Youtube. Further, he has also endorsed brands like Coca-Cola, H&M Man, Red Bull, Awesomeness TV, and so on.
Some Other Facts
Tristan's real name is actually Tristan de Burgh.
Tristan Tales boasts a slender frame and stands at the height of 6 feet (1.83 meters).
His famous catchphrase, "Stay Dizzy!" actually has a deep meaning for him: staying in that momentum of unpredictability.
Tristan is also active on Tiktok, where he has more than 600k fans.
He graduated with a degree in business and cinema from the University of Southern California.