Actor Tyler Posey has lived the Hollywood lifestyle long enough to have dated several leading ladies from the industry. 
Moving on from one girlfriend to another had been a routine for him, and in this pursuit, Tyler even dumped his partner of years, who was set to get married to him. 
At one point, it looked like the bad boy wasn't made for settling down, but the last few years has proved to be otherwise. The Teen Wolf actor, who was suspected of being gay due to an onscreen role, is currently in a committed romance with his latest partner and it seems like he is serious this time.
Multiple Girlfriends; Engaged To One
After playing a bisexual in the CW's show, Jane the Virgin, many viewers suspected Tyler to be gay especially due to his adjustment with the character. However, the fans were in for a surprise when Tyler came out as a heterosexual man with no sheds of gayness in him. 
In fact, the actor has been involved with several women; proving that the gay rumors were nothing more than just a hoax. 
Taylor, who possesses a mixed ethnicity of Mexican and English heritage, commenced his dating life at the age of nine with singer-actress, Miley Cyrus. The pair dated for two years from 2000 to 2002 before finally parting their separate ways.
Miley Cyrus Moved On:- Liam Hemsworth & Miley Cyrus Are Married! A Wedding Over Christmas
Later, the same year, Tyler started dating actress Mackenzie Rosman, but the pair split after remaining together for a year.
In 2003, came the longest relationship Tyler had ever been in when he began a romance with make-up artist, Seana Gorlick.
The pair remained together for more than a decade; they even got engaged in 2014. However, soon after the engagement, Tyler started having second thoughts about getting married and decided to end up things with his fiancee. Reportedly, Tyler thought it was too soon for him to settle down and have kids as it would hamper his career.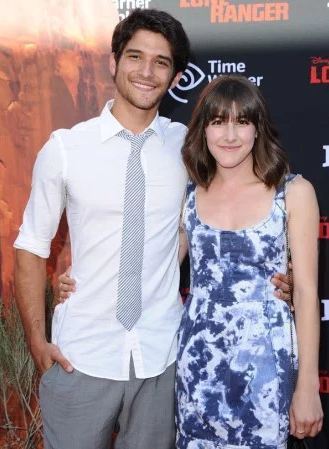 Tyler Posey and Seana Gorlick broke off their engagement in 2014 (Photo: Hollywoodlife.com)
After his relationship went sour with Seana, the actor - who stands at the height of 5' 9" (1.75 m) - went on with his former campaign of wooing women in loving him and even succeeded in dating two beautiful actresses namely Danielle Campbell and Bella Thorne. 
Danielle Campbell's Personal Life:- Danielle Campbell Has Boyfriend? 'The Originals' Actress Hints She's Dating
However, like his earlier affairs, none of the two lasted long. Finally, in 2017, Tyler found a steady relationship.
Getting Married With New Girlfriend?
Tyler Posey has been dating his latest girlfriend, Sophia Ali Taylor, since August 2017. The couple is known to show no boundaries when it comes to expressing their love for one another. 
While it's not revealed if the pair have moved in together, they sure have developed a loving bond.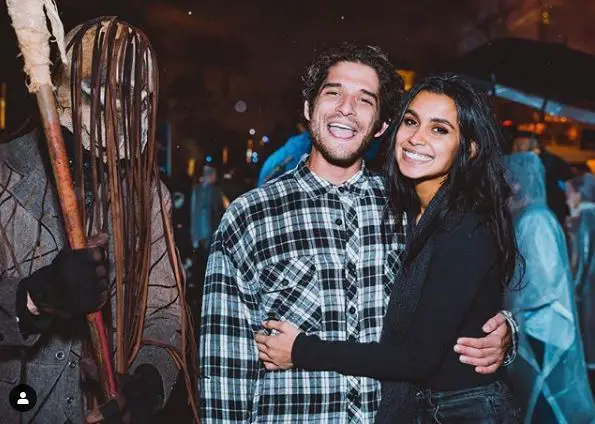 Tyler Posey with girlfriend Sophia Ali Taylor in October 2018 (Photo: Tyler Posey's Instagram)
While the couple has revealed no plans on getting married, Tyler - who possesses a net worth of $7 million - considers his girlfriend as the best thing that happened to him. So, a wedding shortly can't be ruled out!