Tyronn Lue was dubbed as the head coach... boasts mixed ethnicity...His parents...he was drafted by the...His contribution to the team...his annual salary...his hefty net worth...stands at an astounding height...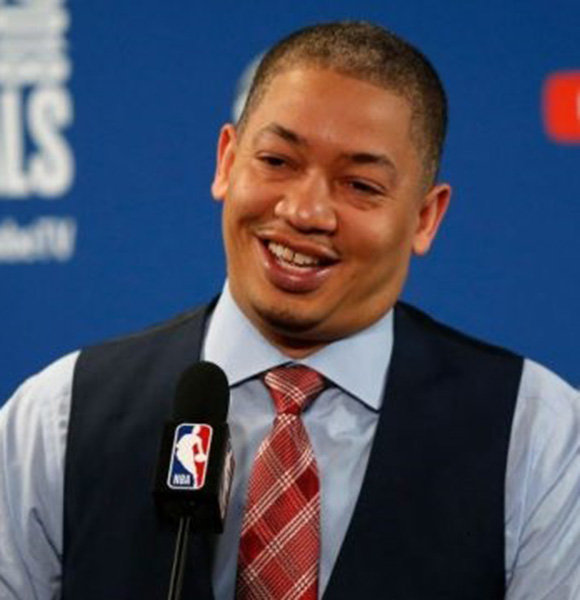 During his affiliation with Los Angeles Lakers, former point guard Tyronn Lue helped the team win three NBA championships.
However, his time as a journeyman is not just limited to the Los Angeles Lakers. The star player also played for several other teams including the Washington Wizards, Houston Rockets, Atlanta Hawks, Dallas Mavericks and Milwaukee Bucks.
After his time as a player, Tyronn successfully transitioned as a coach. He helped the Cleveland Cavaliers win the 2016 NBA after he was appointed as the head coach midway through the 2015-2016 season.
Short Bio, Parents
Tyronn, who is of mixed Afro-American-Mexican ethnicity, is a native of a small town called Mexico in Missouri. Born as the son of parents: Ron Lue and Kim Miller, he is an American by nationality. 
Tyronn - age 42 - was initially raised alongside his brother Gregory Miller and sister Shakea Latoi Lue. His mother had taken up the responsibility to take care of three kids after Ron was sentenced to years of prison for multiple charges.
At a very young age, Tyronn was sent to live with his uncle and aunt, where he spent some of his high school days. Later, he attended Raytown Senior High School in Raytown, Missouri. There, he excelled at the school's basketball team. 
You May Be Interested:- Johnny Dawkins Wife, Son, Family, Net Worth
After completing high school, he played for the University of Nebraska. The very same year, he was drafted by the Denver Nuggets in the 1998 NBA Draft as its 23rd pick.
Career, Contract, Net worth
Tyronn - who stands at an astounding height of 6 feet (1.82 m) - has had one hell of a run. 
Though the Denver Nuggets drafted him in 1998, he was traded to the Los Angeles Lakers after a short time. But interestingly, it was at Lakers, Tyronn got to showcase his abilities and outperform himself. His contribution to the team helped the Lakers win their third consecutive title.
After his time with Lakers, Tyronn moved to Washington Wizards. In fact, Tyronn never stayed at the same team for a long time until he finally retired from playing in 2009. Following his retirement, coach Doc Rivers persuaded him to be a coach.
Beginning in 2009, he started to work as an assistant coach for the Boston Celtics. After four years with Boston, he assisted the Los Angeles Clippers from 2013 to 2014. In 2014, he became an associate head coach for the Cavaliers. And finally, he became their head coach in 2016.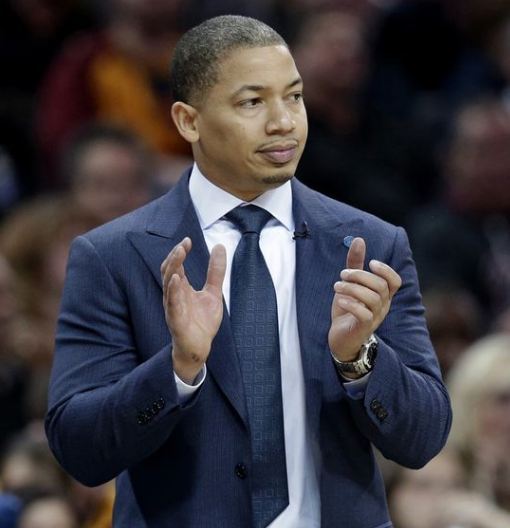 Tyronn Lue at his first match as a coach for Cleveland Cavaliers in 2016 (Photo: bostonglobe.com)
Despite leading the way to victory for the NBA team in 2016, Tyronn was fired by the Cavaliers in 2018. However, his efforts didn't waste as the former athlete earned an annual salary of $7 million as the head coach.
Also Similar:- Dwane Casey Wife, Contract, Net Worth, Family
 With such an impressive yearly salary and amazing stats, his hefty net worth of $25 million does not come as a surprise.
Relationship, Wife
Considering the immense success Tyronn has earned in his professional life, fans are bound to know more about his personal life too. However, he has not revealed much about his love affairs.
There are no records of Tyronn being a married man, so the existence of a wife is out of the picture. Further, he has never even been linked with anyone who could be called his significant other. By the looks of it, Tyronn seems to be single at the moment. 
But, he could very well be hiding a girlfriend or wife from the public.