Entertainment
Vaughn Rasberry [Tatyana Ali Husband] Married Life & Information On Baby
Vaughn Rasberry is an associate professor at Stanford University. He specializes in Literature and History.
He is also a published author of the book, Race and the Totalitarian Century: Geopolitics in the Black Literary Imagination. The book fetched Vaughn Ralph Bunche Award and American Book Award in 2017.
Married Life With Tatyana Ali
Vaughn Rasberry is married to Tatyana Ali. The couple first met via eHarmony-online dating site in 2014 and hit it off.
The pair then got engaged and pregnant with their first child; they announced both the good news in March 2016.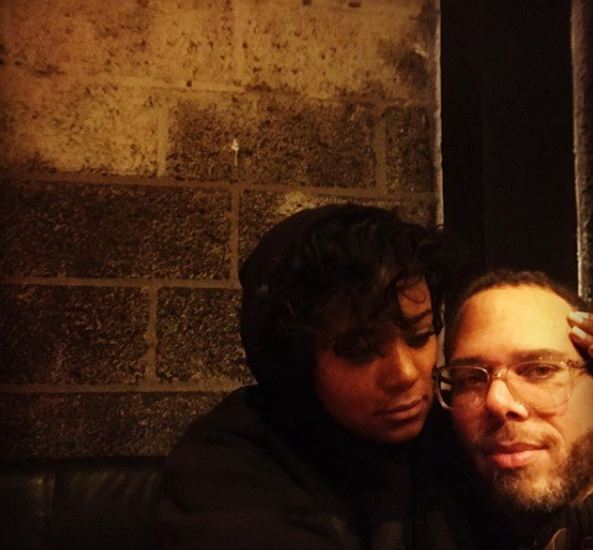 Vaughn Rasberry with wife Tatyana Ali in December 2019 (Photo: Tatyana Ali's Instagram)
After four months of the announcement, the couple tied the knot on 17th July 2016. The wedding was an intimate affair with over 100 guests present to bless the new couple. The ceremony was a day time celebration with a Caribbean vibe.
Baby Info
Vaughn and his wife welcomed their first child, Edward Aszard Rasberry, on 16th September 2016. Edward was named after his grandfather and great grandfather.
Almost three years after welcoming their first child, the duo became parents the second time in 2019. They welcomed Alejandro Vaughn Rasberry on 15th August 2019.
Who is Tatyana Ali?
Tatyana Ali is a former child actress who gained fame as Ashley Banks on the popular sitcom, The Fresh Prince of Bel-Air ( 1990-1996). Since then, Tatyana has gone on to accumulate over 75 acting credits. Her prominent projects include TV series, namely The Bobby Brown Story (2018), Olive Forever (2018), and Zoe Ever After (2016).
More On Tatyana Ali:- Parents, Family
Along with her acting gigs, Tatyana also tried her hands in music. She released her debut album, Kiss the Sky, in 1998. The album reached number forty-seven on the U.S. Billboard Hot 100 charts and later became gold certified.
Her single, Daydreamin, managed to gain the number six spot on the U.S. Billboard singles chart.
Wife's Net Worth
According to Celebrity Net Worth, Tatyana Ali has a net worth of $6 million.
Vaughn Rasberry's Education & Publications
Vaughn completed his B.A. from Howard University in 2000. Then, he went on to receive an M.A. and a Ph.D. degree from the University of Chicago in 2001 and 2009, respectively.
Celeb With Same Last Name:- Countess Vaughn, Significant Weight Loss
The University of Chicago alum's articles includes Now Describing You: James Baldwin and Cold War Liberalism and Invoking Totalitarianism: Liberal Democracy versus the Global Jihad in Boualem Sansal's The German Mujahid.
Moreover, he has also written articles for Al Jazeera English and Public Books.
Facts On Vaughn Rasberry
Vaughn has been associated with Stanford University since 2010.

His research interests include American Literature-20th Century, Comparative Race studies, and Post Colonial/Third World.

When Tatyana Ali announced her engagement with Vaughn in 2016, the couple faced backlash on Twitter because of their different ethnicity.