Entertainment
Countess Vaughn Mother Of Two Kids. More On Weight Loss
If you like to watch the drama-packed reality TV show, 'Hollywood Divas,' then you must know Countess Vaughn. In her show, she has been an interesting element. 
Despite being a mother of two kids, she has earned a lot of fame with her acting career. However, even with her busy schedule, she always prioritizes her children over everything. 
Countess Vaughn's Kids
Countess has kept her kids safe from the eyes of the media. She has two children, a son, Jaylen, from her ex-husband Joseph James, and a daughter, Sasha, from her ex-fiance, David Benjamin Richard Whitten.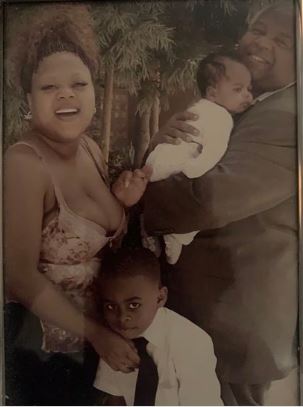 Countess shared a picture of her kids when they were small. (Source: Instagram)
Countess married her ex-husband, Joseph James, in 2002. However, after 3.5 years of marriage, the couple divorced in 2005. However, after her divorce, she met her boyfriend, David Benjamin Richard Whitten. 
Find About: Genevieve Nnaji Is Waiting for Her Soulmate!
After ten years of engagement and living together, Countess claimed that David was abusive. The announcement came after she filed a restraining order against her boyfriend with the court. She also expressed her concern for the safety of herself and her kids, particularly her daughter.
Fortunately, she was able to keep her kids safe. She presented the court with various pieces of evidence, prompting the judge to order David to keep 100 yards away from her and her kids.
Despite her previous failed relationships, she has never let her kids feel the lack of a father.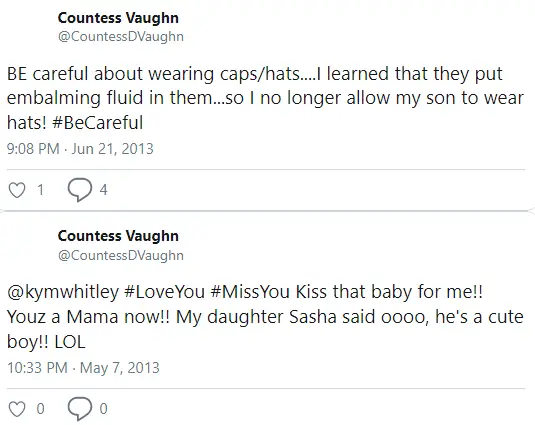 Countess shares her experience being a mother. (Source: Countess Vaughn's Twitter)
Countess and her children have a wonderful relationship. However, she once announced a really big personal secret. In October 2014, during a therapy session in an episode of 'Hollywood Divas,' she revealed having an abortion at the age of 18. She shared how she knew that for a black girl to be pregnant in Hollywood meant the end of their career, so she decided to get rid of the baby.
After revealing such shocking personal information about herself, she spoke to US Weekly and said, 
I really needed my show to release all that I've been carrying all this time," she adds. "I've beat myself up for so long about it, and I just felt like, 'You know what girl, you've got to tell somebody.' I like to keep it real at all times.
It might have been hard for Countess to choose between her career and baby. 
Countess Vaughn's Career
Countess was born on 8th August 1978 in Idabel, Oklahoma, to Sandra and Leo Vaughn. Her parents knew her interest in music and always supported her. 
She started singing in the church at the age of 3. She even won 'Star Search Junior Vocalist Champion' in 1988, and soon after that, she was cast in NBC's '227'. Her first album, 'Countess' was released in 1992. However, she is mostly famous for starring in the UPN sitcom 'Moesha' from 1996 to 1999. 
Explore: Kevin Clash's Married Life and Struggle with Sexuality
She is still working hard in Kim & Niecy, and her performance in the show is getting lots of love from the audience. With her hard work in her acting profession, she has an estimated net worth of $900 thousand. 
She has been involved in many headlines that brought her to the limelight, such as her apology to her 'Moesha' co-star, Brandy, ending their 20-year-long feud. She had also sorted the argument between her and Golden, her 'Hollywood Divas' co-star. However, her weight loss created quite a stir in the industry. 
Countess Vaughn's Weight Loss
Countess lost a lot of weight with her secret shared with the 'People's Magazine' in 2015. She mentioned how her weight loss procedure included months of daily workouts, strict diets, and painful liposuction. 
She has revealed that she workout for 30 to 45 minutes every day with music to make it more fun. Her daily fitness routine helps her become energized for the entire day.
Know About: Advocate Chaz Bono Broke Engagement With Partner Turned Girlfriend, Weight Loss To Look Young?
She also followed a very strict dietary plan. She started consuming a proportionate meal, and instead of having 2 or 3 meals a day, she took the idea of snacking. Her favorite choices for snacks were yogurt and nuts. It was hard for her, as she had to resist eating her favorite food items like fried chicken. So, to help with this, she ate one piece instead of 3 or moved away from the food.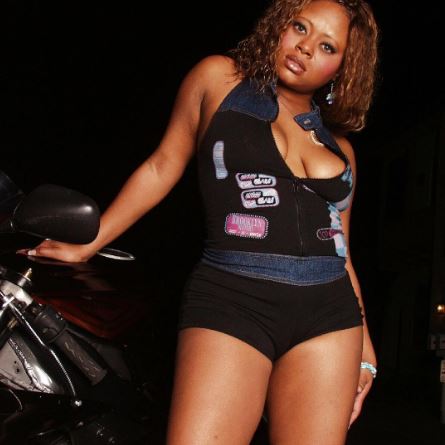 Countess after her weight loss. (Source: Instagram)
She has also confessed that she went through liposuction for the second time. She had the first one in 2003 after the birth of her son. However, she looks at the surgery as a treat for herself. She has reportedly gone through the surgery not just to look good but also to feel healthy.
When she was asked why she wanted to lose weight, she said, 
I wanted to do a mommy makeover. I had done it after my oldest child. I really needed to just treat myself, and I'm happy about it!
It was a difficult road for her, especially as a mother of two kids. However, her makeover was made possible by her love for her children.
She has successfully established her name in the industry and has also been the best mother. We wish her and her family nothing but happiness.
Stay tuned for more updates on Countess Vaughn.